Trial by Laughter
Ian Hislop & Nick Newman
Trademark Touring and Watermill Theatre
New Wolsey, Ipswich
–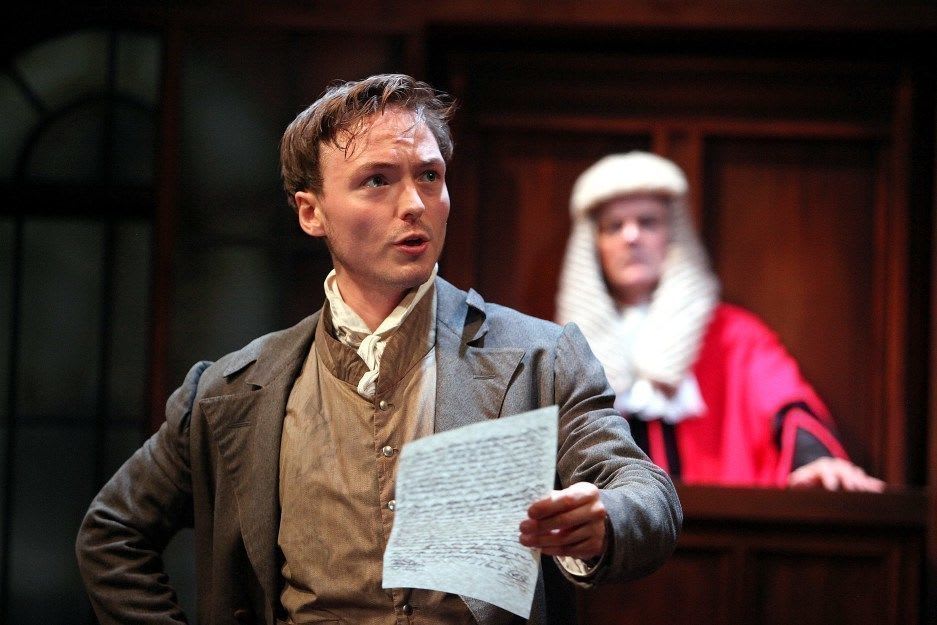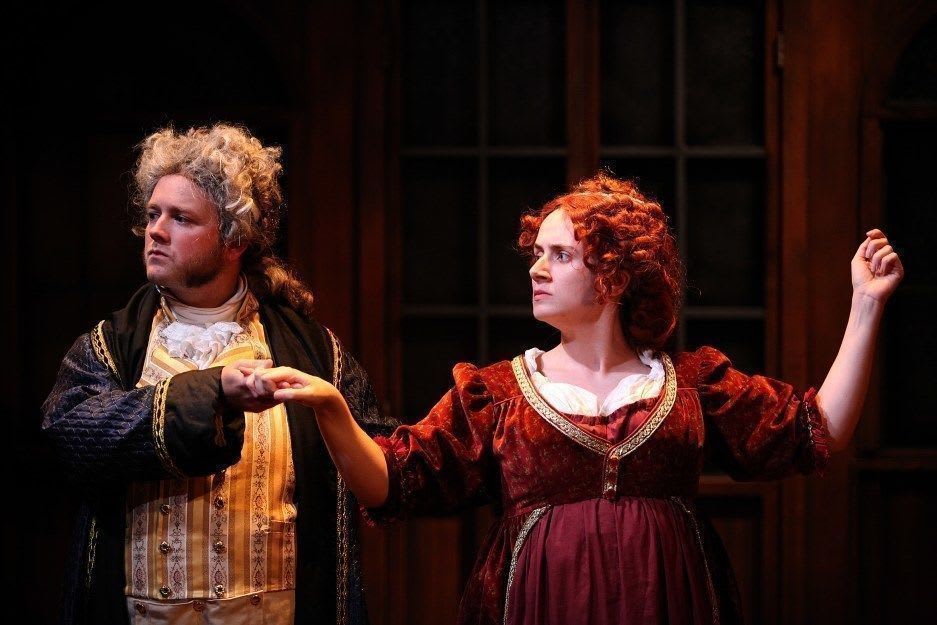 Ian Hislop is probably best known by the general public for his role with Paul Merton in the long-running current affairs panel show Have I Got News For You but he is also long-term editor of satirical magazine Private Eye and in the past the subject of many a court case on libel. So the freedom of the press is close to his heart and hence comes this look at a man who, in 1817, took the stand in his own defence to fight for the freedom to publish pamphlets criticising the political and royal masters of the day.
Last year, Hislop and Newman toured the very successful Wipers Times based on a newspaper that was produced and distributed in the trenches on the Western Front to keep the troops' morale up. It was very much in the style off Oh What A Lovely War with sketches, songs and interspersed scenes to tell the story and make a point but all very humorous and light-hearted.
Don't expect a repeat. Trial by Laughter is nothing like that. This is a much more studied look at Regency politics and a man lost to history now, but at the time a popular cartoonist and publisher who found himself at the centre of three libel trials. And although the title of this production accurately sums up what William Hone tried to do in his defence—use humour with the jury as portrayed in cartoons and pamphlets—in Regency times, the humour portrayed was very different to what is produced today and much less accessible for modern audiences.
The set is excellent, depicting a wooden-panelled courtroom that adapts easily into the various other locations the play calls for. Joseph Prowen plays main protagonist William Hone with an endearing quality but with a haste that sometimes makes his arguments hard to follow. Peter Losasso as his friend and collaborator George Cruikshank is equally bouncy and a good foil.
The action centres on the three trials to which Hone is summoned to be tried on counts of blasphemous libel after producing pamphlets satirising religious documents such as the Lord's Prayer and the Catechism to lampoon the Prince Regent—the gluttonous and wholly unpopular George, Prince of Wales—and the Tory government of the day.
All worthy stuff and very well researched but pretty heavy fare and not easy to digest, let alone get entertainment from.
The cast work very hard at making it all accessible and interesting. Jeremy Lloyd is a wonderful, over the top, lecherous Prince George, forever chasing his mistresses and over-indulging. Eva Scott and Helena Antoniou play all the female parts with enthusiasm and the rest of the eight strong cast fill in with myriad other characters.
But it never really catches fire and the second half is very much the same as the first: Hone bemoaning his lot, his wife trying to be supportive and he and Cruikshank trying to come up with a detailed defence using previous precedent.
There is an interesting debate to be had about how far you go in making your political points before you do indeed start to become blasphemous to any religion and how much freedom the press should have. But this debate is looked at only in the programme notes, also detailed and extensive.
It's all rather worthy but all a little bit dull. Yes there is humour and if you are interested in this period of history its probably worth seeing for the detailed research and the study of a man whose struggle for free speech has been repeated down the ages. But if you're expecting another Wipers Times or a laugh-a-minute, I think you'll be disappointed.
Reviewer: Suzanne Hawkes