Tricky Second Album
In Bed With My Brother
Pleasance Dome
–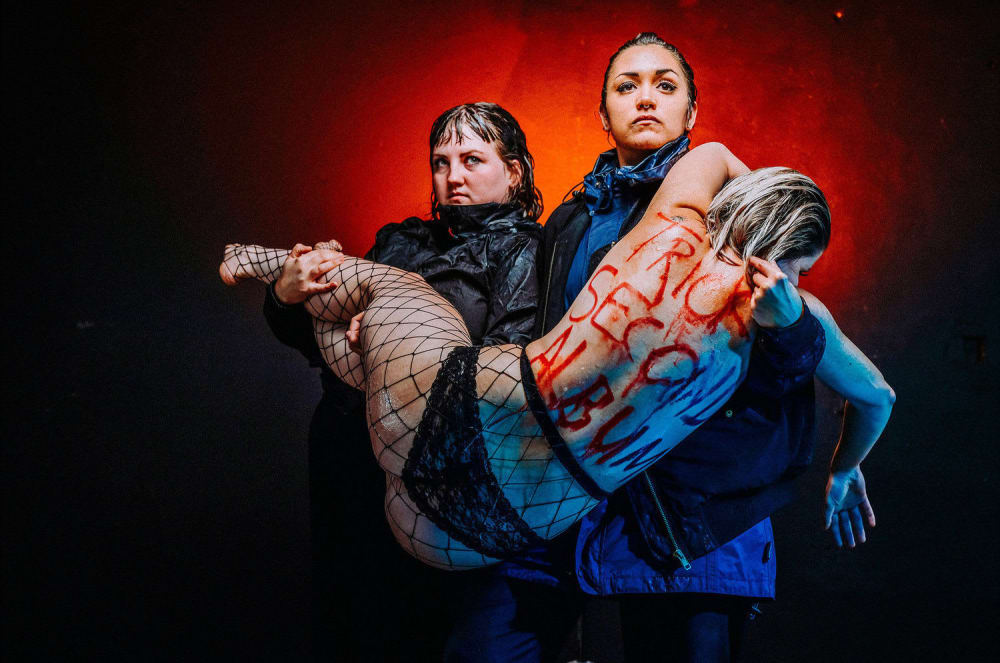 Screaming in the face of conformity, of capitalism, of the rules of engagement. Shouting down corruption and your expectations, and flipping the bird to, well… everything basically.
In Bed With My Brother's Tricky Second Album is a shouty, sweary rallying cry for change, for some sanity in the madness of Boris, Donald, Brexit, Austerity, Poverty, Hate Crime and Health and Safety, all set to a relentless soundtrack of hardcore beats.
If IBWMB's massive hit show We Are Ian was them arriving, their follow-up is likely to mark an electrifying change of direction at the very least.
The show simultaneously exemplifies and references the career and antics of British agit-prop phenomenon The KLF who famously shot blank rounds from submachine-guns into the audience at the Brits before throwing a dead sheep into the after-show party. They ended their career by burning a million pounds before withdrawing their back catalogue and retiring from the music industry completely.
In mirroring the KLF, I can only hope that Tricky Second Album does not mark the end for the trio as they have just created the most relevant, urgent production in Edinburgh this year. Book it now, before they get cancelled!
Reviewer: Tony Trigwell-Jones