Tristan and Isolde
Richard Wagner
Met Opera on Demand
Metropolitan Opera House, New York
From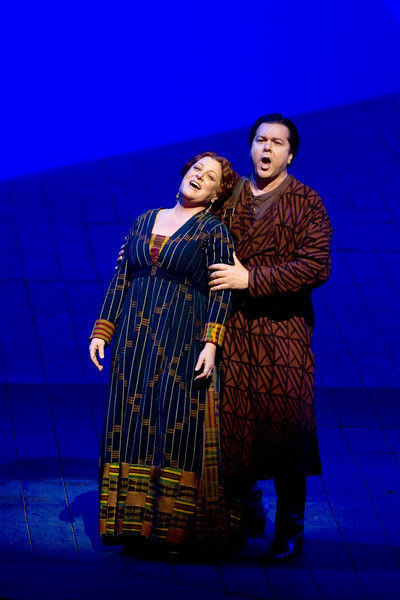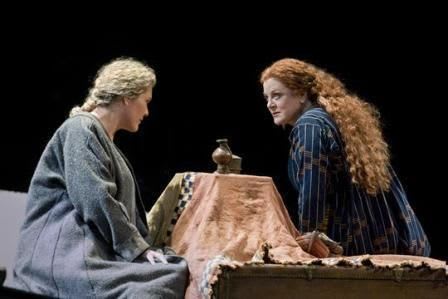 Dieter Dorn's production, simple yet epic, which makes good uses of video projections and split screens, dates from 2008. Deborah Voigt and Robert Dean Smith are Tristan and Isolde. The conductor is James Levine. The music, the singers and the orchestral playing are thrilling.
Richard Wagner's Tristan and Isolde was, initially, thought to be unperformable. The planned première in 1861 was abandoned after 77 rehearsals.
The story of the adultery between a Cornish knight and an Irish princess has been told many times. They drink a potion, thinking it is the elixir of death, only to find it's an elixir of love and their passion is unleashed.
King Marke catches them in flagrante delicto. The King feels the betrayal, the dishonour, the shame even more keenly since it was Tristan, his best friend, who persuaded him to remarry. Matti Salminen's Marke Is a tragic figure.
Wagner took his inspiration not only from the 12th century Celtic legend, but also from Arthur Schopenhauer and from his own unconsummated (?) affair with another man's wife, Mathilde Wesendonck. His letter to Franz Liszt has been much quoted:
"Since I have never enjoyed the real happiness of love in my life, I want to erect another monument to this most beautiful of dreams in which love will be properly sated from beginning to end. I have planned it in my head a Tristan and Isolde, the simplest but the most full-blooded musical conception."
Act 2 is wild, naked passion. The original audience back in the 19th century was shocked. They could not believe what they were hearing. Singers, blinded with ecstasy, having a sublime night of love. Such passion! Such bliss! BLISS BEYOND MEASURE.
Call me by your name. Tristan is Isolde and Isolde is Tristan. Young women were not allowed to listen to Wagner's music for fear they would be as aroused and sated as he was.
A knight escorting a bride to a king was expected to keep his social distance but with an Irish beauty, such as Isolde, social distancing was never going to work. Had Tristan not been mortally wounded in a sword fight, Isolde's insatiability would have killed him off sooner rather than later.
Wagner's opera is a daunting marathon. 4 hours 20 minutes online. But if it's a long, unremitting, exhausting journey for you, just imagine how gruelling, how vocally taxing it must be for the singers. Deborah Voigt, Robert Dean Smith and Matti Salminene are in great form.
There are a number of ways of tapping into this opera and others at will. The Met Opera on Demand service offers annual ($149.99) and monthly ($14.99) subscriptions as well as a one-off payment ($4.99) for those who have limited time or only want to watch the occasional opera.
Reviewer: Robert Tanitch