Tristan und Isolde
Richard Wagner
Berlin Staatsoper
Released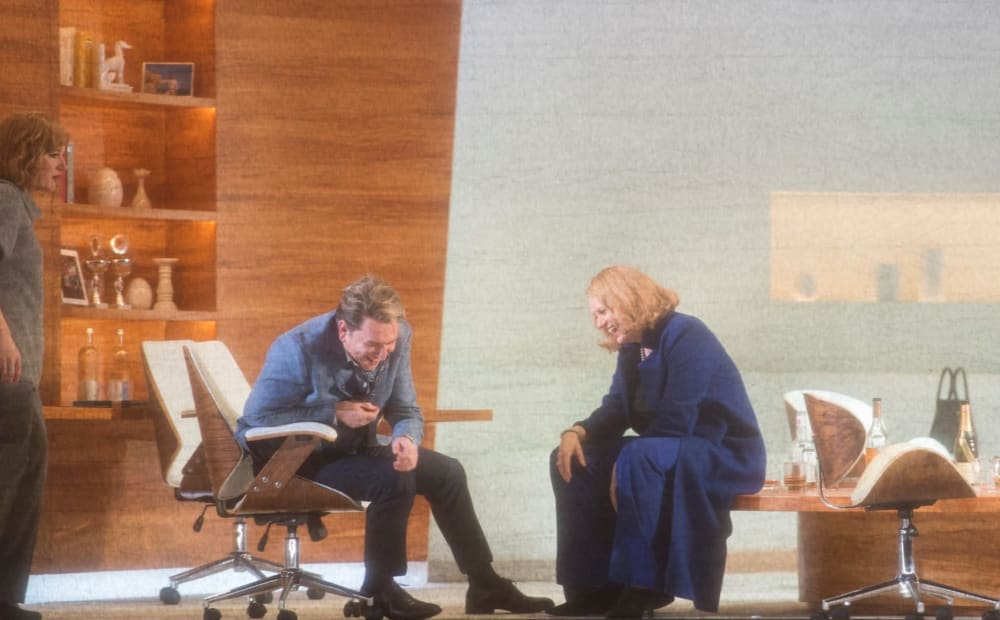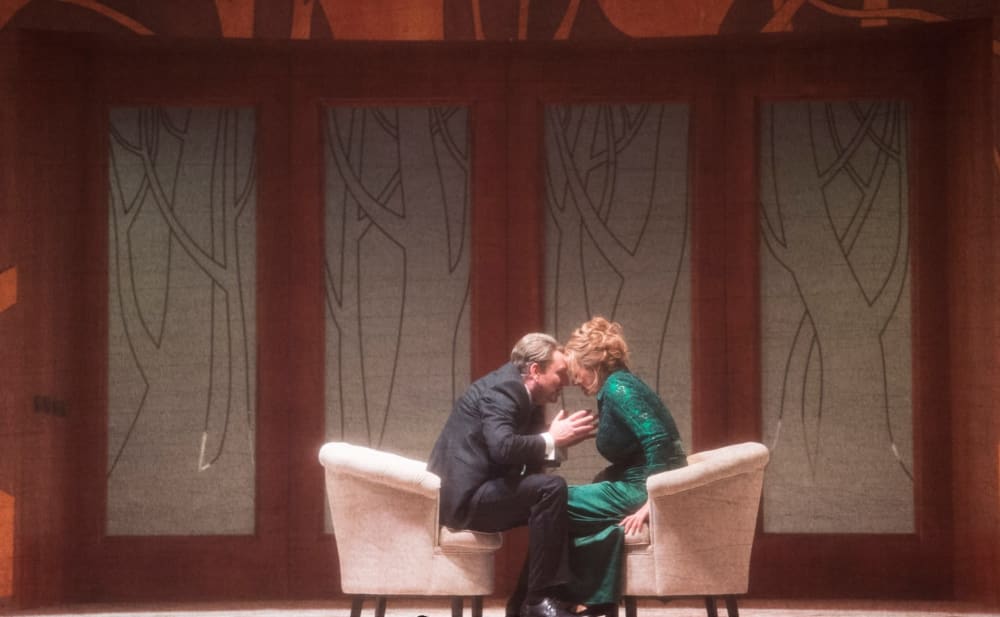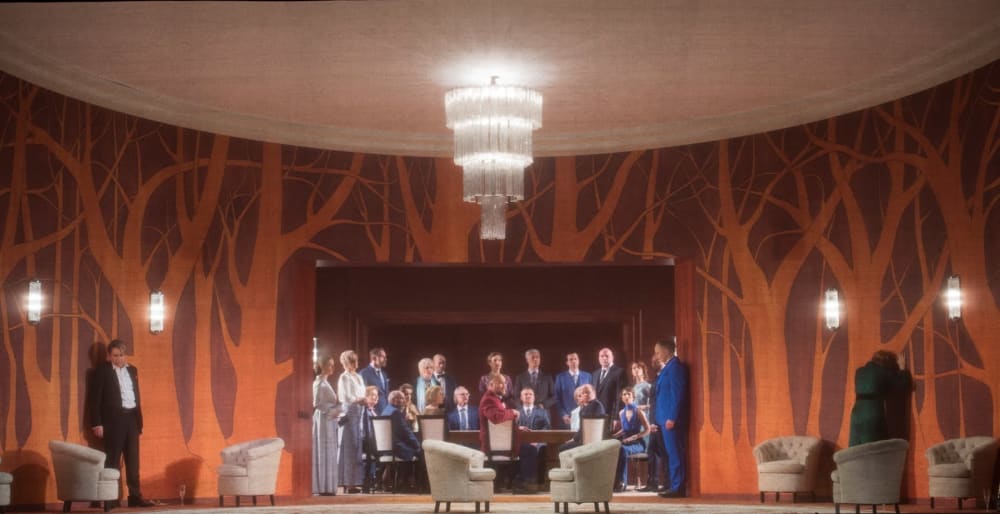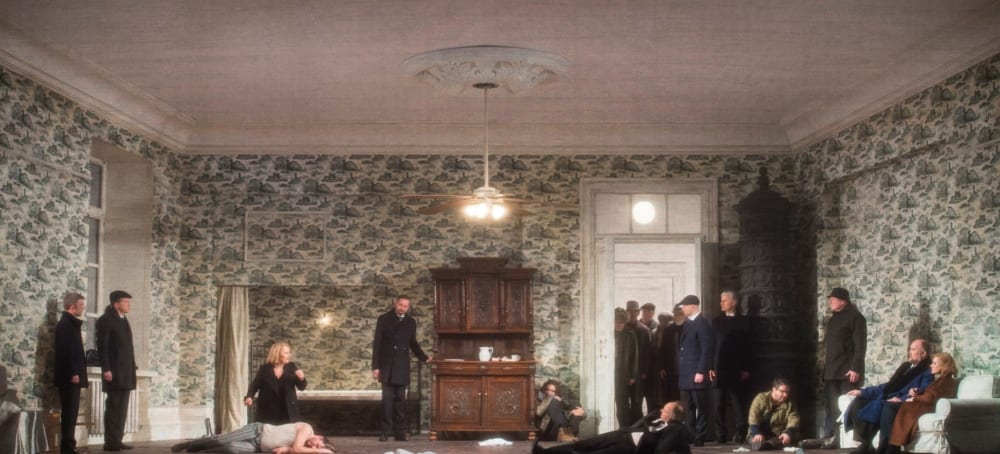 We are on a ship bearing the Irish Princess Isolde to Cornwall, not the 'proud high-sided vessel' of legend but a superyacht where Tristan engages his colleagues in boozy banter in a saloon that is all wood panels and veneer.
This is familiar territory for director Dmitri Tcherniakov—the unattractively rich living in a closed, impersonal and materialist world inhabited by rather ordinary people with ordinary faults. That's the key to appreciating every aspect of this revealing production. It's a remarkable concept that makes sense of the whole piece—not Wagner's mystical sense, but sense nonetheless.
Although it is Tristan who dies, there is no doubt that it is Isolde, wonderfully interpreted by Anja Kampe, who is the victim here, a complicated figure controlled and driven to madness by Andreas Schager's Tristan.
There is intense tenderness in her recollection of falling for him at first sight. But she is also clearly a figure capable of darker emotions, of sarcasm, of deceiving her husband King Marke, all driven by the influence of her lover. It leads eventually to the loss of her reason. While other Isoldes exult in 'supreme joy' at the nonsensical notion of being united in death with Tristan, Kampe sings ecstatically while oblivious to his body that has been dumped on a bed like a sack of potatoes.
She delivers a tour de force vocally too, for her creamy soprano timbre never loses its smoothness, even in the most challenging passages.
Schager's Tristan is very much the courtier, supercilious, glib, a shallow man perfectly capable of duplicity, a manipulator such as can produce his proposal for a suicide pact from his pocket, it having been written in advance. Steer well clear, would be the advice from Isolde's more sensible attendant Brangäne.
By the third act, Tristan is a pathetic figure, gone to seed rather like his apartment that formerly belonged to his parents. Tcherniakov invents them as two unspeaking actors, presenting Tristan as an orphan, afraid to be alone.
Schager may seem to have relatively few gestures in his stage repertoire—the dance, the wide-spread arms—and they would become irritating except for the fact that these rather match the limited emotional responses of a boy who never grew up.
His bright, metallic tenor is heard to best effect when its strength is partnered by the intensity of the orchestra, and Schager shows remarkable resilience through the punishing third act monologue, the tone just as controlled in the final notes as at the opening. In quieter moments, however, I found his messa di voce dynamics—a sort of sneaking up on the volume—less convincing.
Ekaterina Gubanova is a splendid Brangäne, maintaining a pure tone even when stretched by the high tessitura and slow tempi, and embodying that character's down-to-earth personality—disdainful toward Tristan, and artful enough at the end to sit beside the now wifeless King Marke, her hand tucked inside his arm. It's one of many small touches by Tcherniakov that help make these people immediately credible.
Boaz Daniel is a bumptious Kurwenal with a resonant tone, and Stephen Milling a stately King, keeping his back turned on the discovered lovers. Florian Hanspach-Torkildsen plays the act 3 mournful cor anglais solos on stage, sitting in a curtain niche like a hanging memory.
Daniel Barenboim conducts the immaculate Berlin Staatskapelle with broad tempi, especially noticeable during the prelude, bringing out textural colours, and which elsewhere contribute to the tension between characters. Overall, his leisurely approach adds some 15 minutes to the normal playing time, which now comes in at around 250 minutes.
There's a well-worn assertion that there's nothing to match the experience of live performance. This video recording does however have one advantage, apart from a booklet synopsis by Tcherniakov that helps to understand his conception.
Nearly all critics at the press première a few weeks before this April 2018 recording complained that the orchestra was too loud, drowning out the singers or forcing them to strain to be heard. If there was a problem, it's not evident here, thanks perhaps to superb sound balancing in the studio. And if the orchestra is forte, throughout most of the act 2 love duet for example, it seems only to inspire the soloists to greater intensity without loss of vocal quality.
All the action takes place behind a gauze screen, onto which images from the past are occasionally projected, and which serves also to distance the actors, encouraging the audience to be more judgemental about their characters. This didn't add much, but overall I found this a satisfying, gripping and enlightening production, that helped change my perception of Wagner's epic. One can ask little more than that.
Reviewer: Colin Davison