Troilus and Cressida
William Shakespeare
To The Elephant Theatre
The Rose Playhouse Bankside
–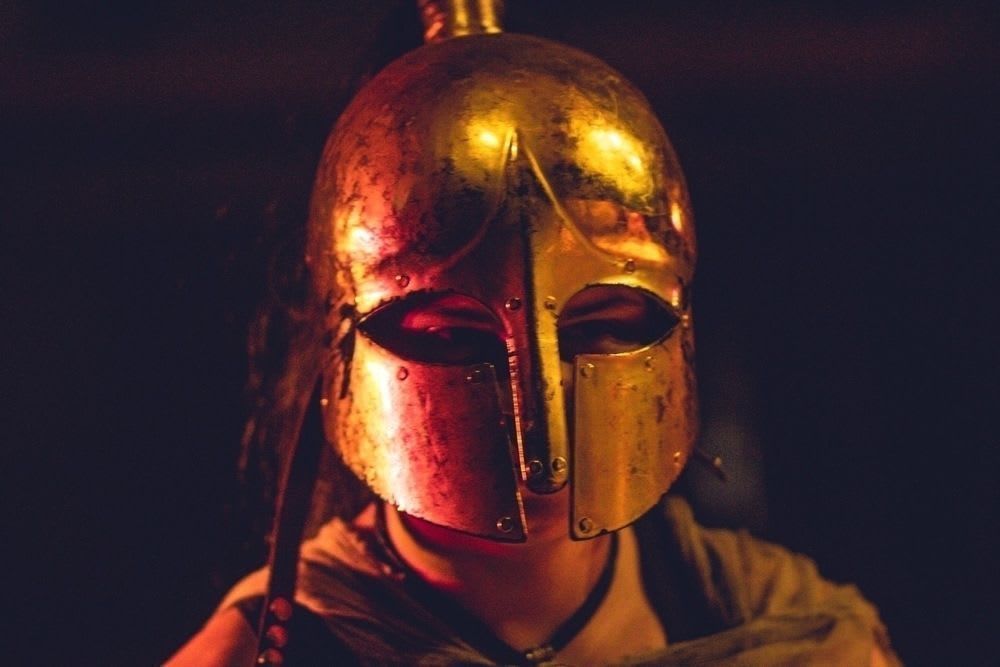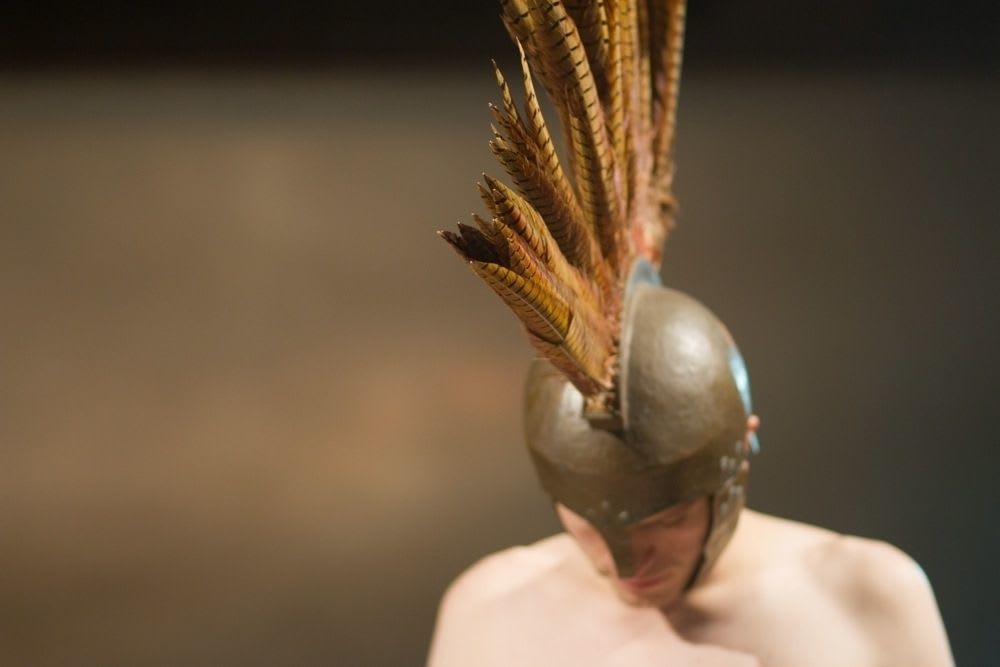 Shakespeare's Troilus and Cressida is a bleak antiheroic vision of events seven years into the wars waged by the Greek army against Troy over their demand that Helen be returned to her husband Menelaus.
As the play opens, the fighting seems to have ground to a halt and the leadership on both sides seems unsure about the way forward. Ulysses (Christopher Royle) is certain the war must continue and tells the other Greek commanders that the problem is a breakdown in authority encouraged by their best regarded fighter Achilles (Jamie Littlewood) who refuses to fight and sits around mocking the leadership.
Things are not much better on the Trojan side, where Troilus says he cannot go into battle because he is in love with Cressida (Isabel Sutton). Hector even proposes to the Trojan commanders that they end the war by handing Helen (Susie Kimnell) to the Greeks.
To The Elephant Theatre's production of the play is fast, fluent and engaging. The cast give solid performances with Jack Fairley being particularly measured and effective as Hector. Louis Bowen is also exceptional as the often impetuous emotionally driven Troilus, and Jamie Littlewood has a relaxed confident presence as Achilles.
The production emphasises the way women are victimised by war. It may be a fight about who gets Helen but her view is not taken into account when the Trojan leadership discuss handing her over to the Greeks.
Both sides treat Cressida as a piece of merchandise to be traded. In the disturbing scene in which she is given to the Greek soldiers, we see her passed from man to man to be kissed and sexually assaulted. Despite her clear objections, Ulysses who has encouraged the assault refers to her as a prostitute.
It is no surprise that she seeks a protector in Diomedes (Parys Jordon), one of the Greek soldiers. Ulysses cruelly makes sure that Troilus sees them speaking together to provoke him into action that will help reignite the war.
The production also makes explicit Achilles' gay sexual relationship with Patroclus (Parys Jordon) which, like the parallel Trojan relationship of Troilus and Cressida, is destroyed by the manipulation of the Greek leadership determined to get the soldiers back to war.
The abuse of power Shakespeare has depicted in Troilus and Cressida is not the way that politicians like to see their wars reported but, as the Chilcot Iraq Inquiry showed, they continue to cynically manipulate people and evidence to take us to war and destroy the lives of millions.
Reviewer: Keith Mckenna