Trojan Horse
Helen Monks and Matt Woodhead
Lung
Summerhall
–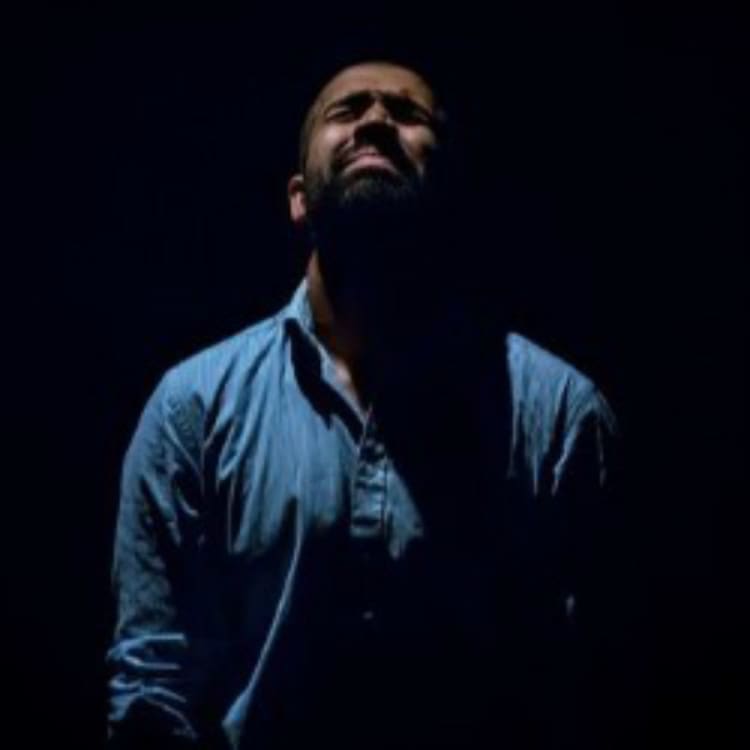 There are still people in Birmingham who are bewildered and traumatised by the way Muslims were treated during the so called Trojan Horse scandal, in which a fake letter spawned a panic about Islamic extremists supposedly conspiring to take over local schools.
It wasn't just the acres of newsprint from 2014 onwards, or the crowds of reporters badgering people outside schools under suspicion. There was also the storm of investigations launched by central government, OFSTED and the local council.
Education Secretary Michael Gove, who had published a book on the threat of Islamic extremists with a chapter entitled "Trojan Horse", ordered an inquiry headed by Peter Clarke, former head of the Metropolitan Police's counter-terrorism division.
Drawing on over two hundred interviews and transcripts of hearings, the play Trojan Horse gives us a clear, fast-paced, riveting account of these events.
Rashid Wasi (Maanuv Thiara), a teacher at Park View a school at the centre of the row, opens and closes the show bitterly with the words, "that's it. I've been branded. I'm a terrorist. I'm an extremist."
But the teacher Elaine Buckley (Annice Boparai) explains to a councillor that the problem with these extremists wasn't new. She says she had been warning for years that an intolerant group had been purging schools of dissident staff, imposing their narrow religious beliefs and appointing like-minded extremists.
A key advisor (Komal Amin) to the Peter Clarke enquiry, whom kids at Park View nicknamed Ann Summers, claimed religion was being forced on children, that Park View was preventing children playing music and that children were being gender segregated.
It didn't seem to matter that, as a Labour councillor responsible for children's services claims, no evidence of an extremist plot seemed to exist.
Park View was a surprising target of these anxieties. Its chair of governors Tahir Alam (Shobat Kadara) points out that since he arrived, "the number of students getting 5 GCSEs grade A*-C, including maths and English, went from 4% to 76%. In a school where almost every child is Muslim and where the majority of students are on free school meals."
Farah (Ashna Rabheru), a school student at Park View, is a central figure in the play as she tells us about the way the school first of all motivated her and became an escape from wearing the hijab: "I take my hijab off to come to school. My dad wants me to wear it, but the teachers don't give a shit, coz this isn't an Islamic school."
And that wasn't the only way her experience contradicted the dominant stereotype of the extremists.
Farah "likes girls" and, in a moving scene, is shown tenderly kissing her classmate Ruksah (Komal Amin) who does wear a hijab.
At one point, upset by some prejudice from another pupil, she chooses to reveal her sexual preference to her teacher, Rashid Wasi, who reassures her he will not tell her parents. Yet later he is accused of "homophobia" by those hunting extremists.
The show doesn't dodge the serious allegations made against the teachers and community activists who came to be labelled extremists, but it is alert to their story of being misjudged.
It also presents it in a dramatically ambitious form with a fine group of actors who remarkably and believably instantly morph from playing pillars of the community to becoming schoolkids.
Using minimal props, the director imaginatively gives us a sense of place and movement, from Tahir Alam making a hectic public statement to a gaggle of reporters holding microphones, to the swift transformation of desks in a schoolroom into a court witness box.
The scandal eventually went away, but it had consequences. Teachers lost jobs. Tahir Alam was forced to resign from Park View and banned by the DfE for life from having anything to do with education.
Farah recalls those events with deep sadness. Her school was renamed, its A*-C GCSE results dropped to 58% in 2015 and 42% in 2016.
Farah got seven Ds in her GCSEs and, in the subject of Rashid Wasi, whom she had told about her sexual preference, she achieved an A*. He was escorted from the premises as an extremist.
Looking back on the scandal, the Labour councillor says, "in the wake of Lee Rigby, Manchester, London Bridge, Muslims were expected to stand up and shout, 'not in my name'. Look at how Muslim communities in Alum Rock were treated by the whitewashed establishment. Livelihoods ruined, reputations in tatters, generations of children systematically failed. Well now I say, not in my name. Not in my name."
Trojan Horse is an urgent, important play that should be seen by everyone and remembered next time they come for the Muslims.
Reviewer: Keith Mckenna