Tröll
Ralph McCubbin Howell
Trick of the Light Theatre
Summerhall
–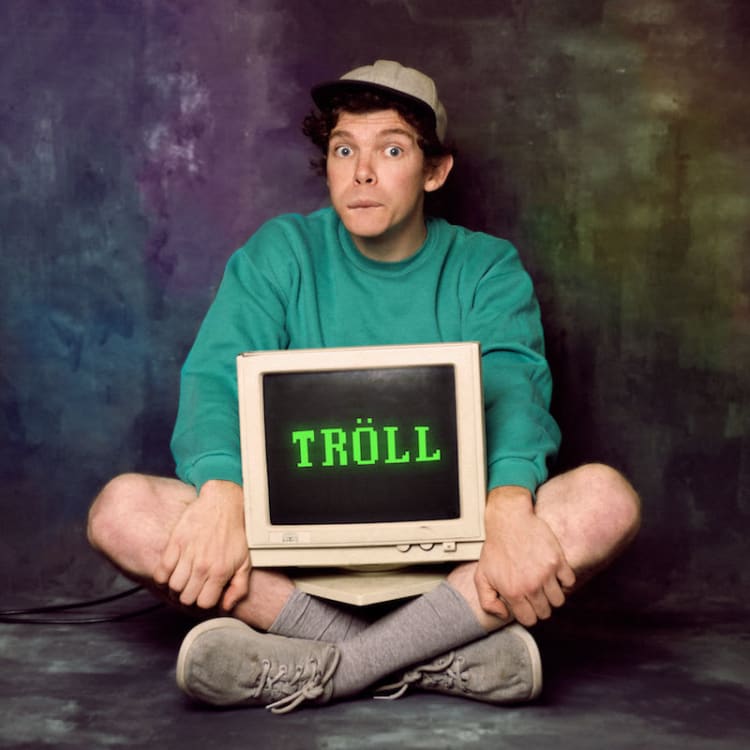 Tröll by Trick of the Light Theatre is an intriguing piece of theatre that explores technology in 1998 when mobile phones were mainly Nokia, with that trademark ringtone. There was no high speed Internet, just slow dial-up connections.
Writer and performer Ralph McCubbin Howell plays twelve-year-old Otto who is obsessed with chatrooms and Boudicca. He sneaks down in the middle of the night in order to get unhindered access to the family's computer.
But what are the strange noises coming from the wall in his new home? His chain-smoking granny (Hannah Smith) is convinced it's a troll and frightens Otto with her Icelandic tales and myths.
Matters are made worse when computer cables start moving like snakes and Otto enters a new world of mystery, horror and magic.
What makes this simple tale so impressive is the clever use of computer graphics, striking shadow puppets and inventive animation and ingenious use of projection that combine to keep the audience enthralled.
It is a delight to watch, enhanced by an atmospheric soundscape and imaginative lighting using torches and even an iPhone to illuminate the story.
Trick of the Light Theatre has once again brought a skilful, highly enjoyable production from New Zealand in this family friendly show. Catch it if you can as it finishes on Sunday 11 August.
Reviewer: Robin Strapp