Trouble In Butetown
Diana Nneka Atuona
Donmar Warehouse
Donmar Warehouse
–

Listing details and ticket info...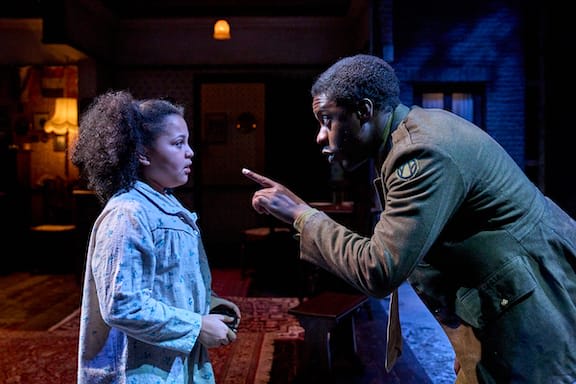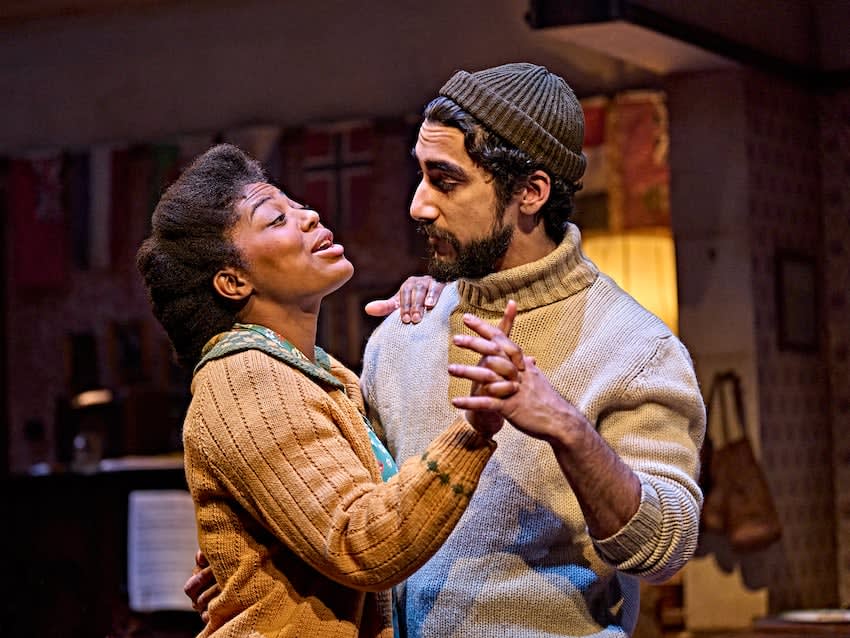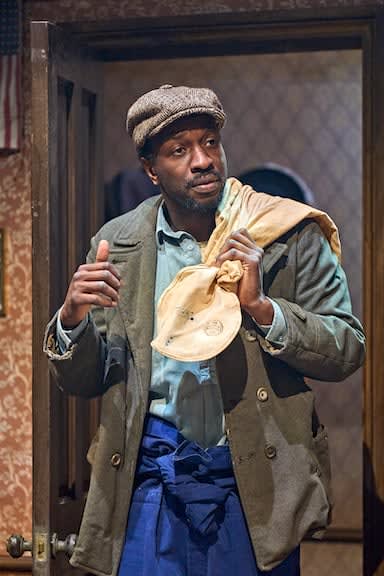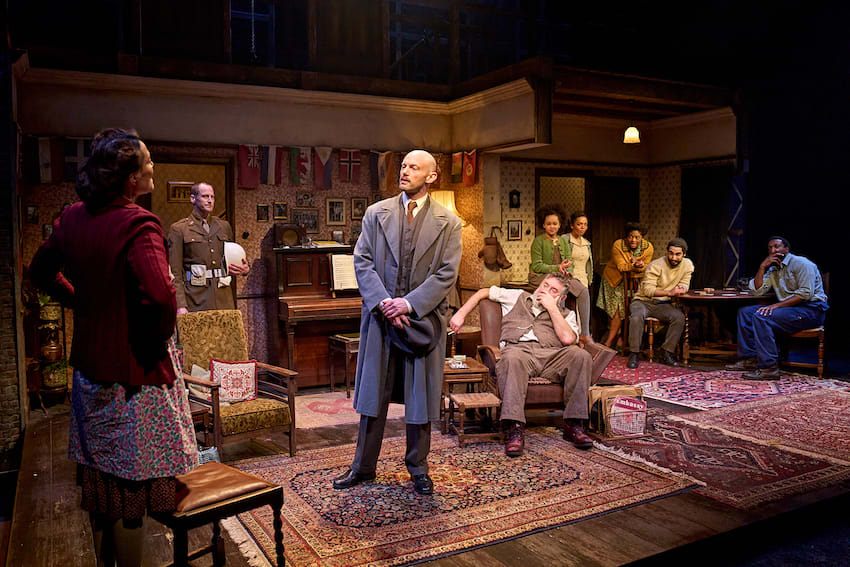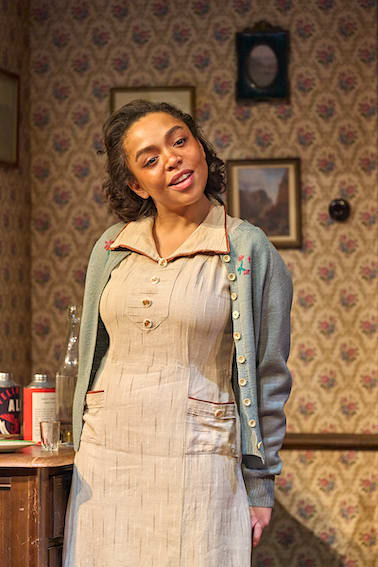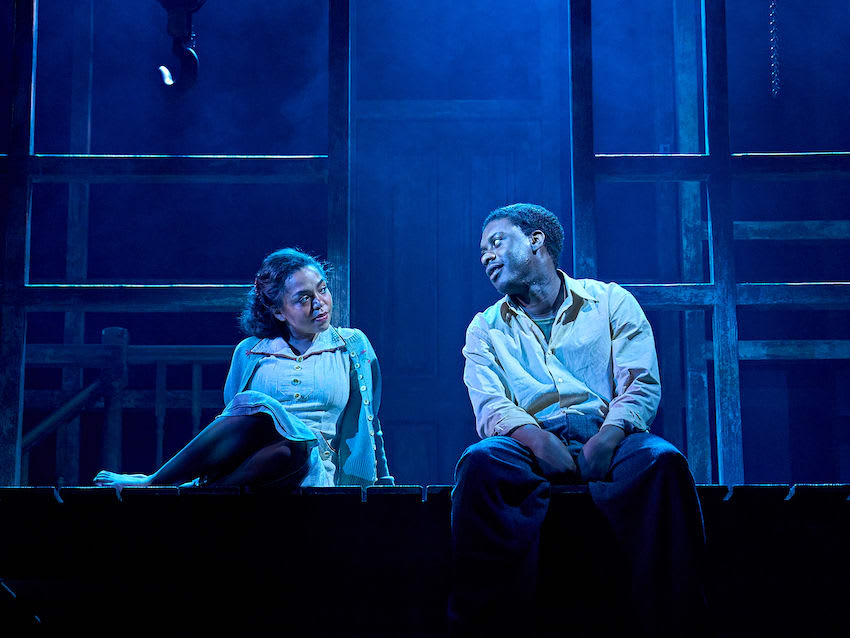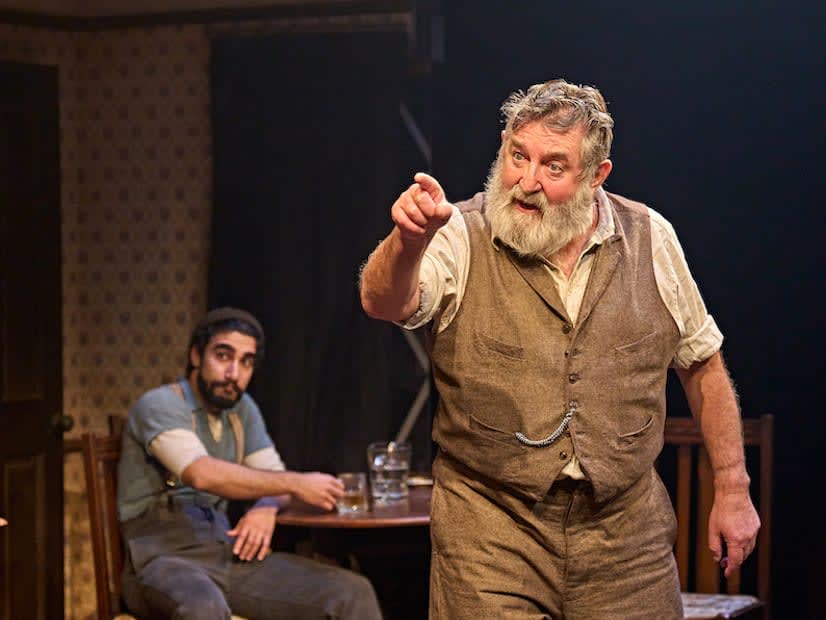 Butetown, or as it is more commonly known Tiger Bay, is a dockland area of Cardiff which has long been home to a multicultural mix of people from many countries. It is here, in the middle of the Second World War, that landlady Gwyneth lives with her daughters, Connie and Georgina, and takes in lodgers (illegally). Theirs is a mixed-race family, her husband a Nigerian sailor. He has been reported missing, his wife knows he almost certainly drowned, but schoolgirl Georgina still looks for her dada's return.
Connie is a young woman who wants to enjoy life; the Americans have a barracks not far away, they have livened things up. She has a good voice and sees herself entertaining the troops, not stuck under her mother's thumb. She went out to a dance with Peggy and, to her mother's annoyance, has stayed out later than promised.
Dockworker uncle Patsy (Ifan Huw Dafydd) also lives with them and current lodgers are Caribbean sailor Norman (Zephryn Taitte) and Dullah (Zaqi Ismail) who is attached to Peggy (Bethan Mary-James), though there is an arranged marriage already set up in his own country.
This may seem like a friendly, unprejudiced community, which has been horrified by the segregation imposed by the US forces on African-American GIs, but Gwyneth has herself experience savage racism from her own family.
At first, this seems a conventional comedy of character built around a household with easy-going attitudes and a fondness for the illegal hooch that Gwyneth makes, but it is disrupted when Nate, a black GI on the run from the Military Police, hides himself in their outside lavatory.
First Georgina and then Conniie is determined help him, but what will they do when the police come in search of him, especially when they discover all that has happened?
Sarah Parish is excellent as Gwyneth; she may have heart of gold but the strain of rearing her family, running the house and handling her easy-going lodgers is evident, and she is especially moving in revealing her own experience of racism. On press night, Rosie Ekenna as Georgina (a role she shares with Ellie-Mae Siame) was delightful, she could have stolen the show if Tinuke Craig's direction hadn't ensured a balance between all these strong characters.
Young Rosie was making her professional stage debut; so too were Rita Bernard-Shaw and Samuel Adewunmi as Connie and Nate, whose growing attachment culminates in a touchingly played rooftop sharing.
Peter McKintosh places the action a cluttered room, a piano at its centre. International flags and photos on the walls reflect Tiger Bay's world-mix and, among the upper storeys, ropes are a reminder that it is a shipping hub, while Oliver Fenwick's lighting defines when the action moves outdoors.
Connie and Peggy may find their fun in the dancehall, but here indoors is a haven. With the door locked, little Georgina is told not to open it for anyone, but that can't keep the racist authority from breaking the door down. The play is set in 1943, but how different are things today?
Reviewer: Howard Loxton