Trust
Falk Richter
Gate Theatre
Gate Theatre
–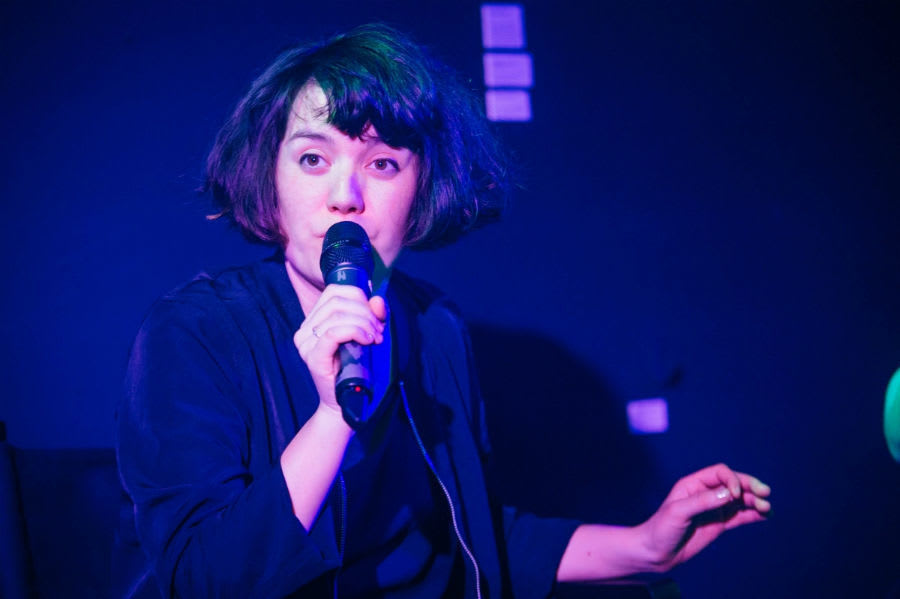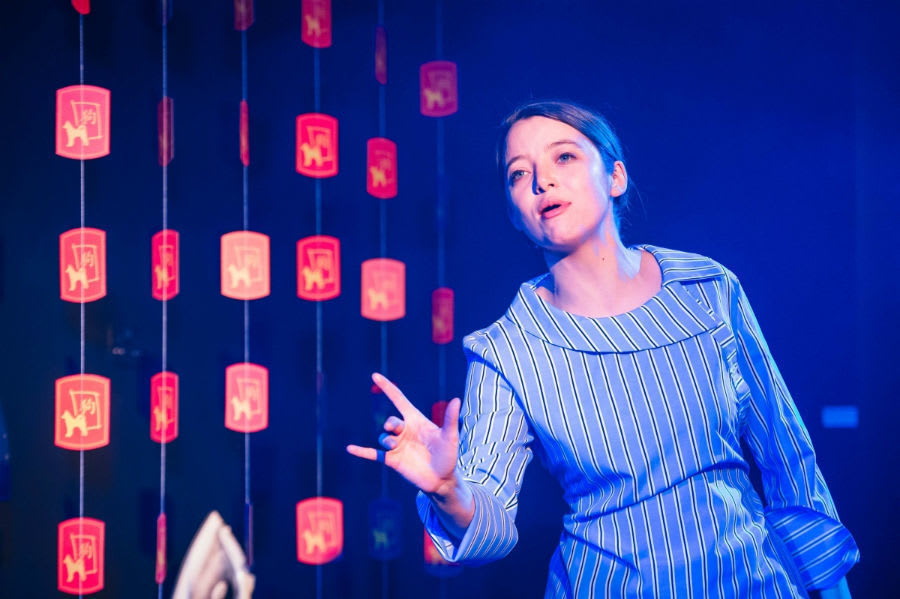 The 2008 financial crises and the subsequent global recession did a good deal to undermine trust in the establishment. And it didn't instantly throw up any obvious alternatives to the existing system.
Falk Richter's play Trust riffs on the sense of breakdown and confusion in a collection of scenes that have no narrative, no sense of direction and barely any discernible characters. They do have disconnected dialogue, some strange film projections and a roaming robot roomba.
You are immersed in the event even as you climb the stairs to the Gate box office. The walls and ceiling are covered in thick cardboard. The ticket is a sticker labelled "Sold".
The show (I attended on the preview before press night) is divided into chapters introduced to us on long pieces of card saying such things as "Solo Swim" and "The Island of unjust, unloved, bodies." Not that the content of the chapter seemed related to the title.
There are short monologues on the economic absurdities of the system, chants in the Mandarin language with audience participation, a bit of yoga, an audience member taught to bark like a dog and a variety of other disconnected activities including the opportunity for us all to put on an eye mask cover ourselves in an aeroplane blanket and have a rest.
The director Jude Christian is the closest we have to a narrator. She tells of a German department store that the Baader-Meinhof group failed to close with an arson attack finally being destroyed by its own bosses whose greed achieved what the revolutionaries couldn't.
These disconnected scenes are mirrored by short extracts from the turbulent breakdown of a couple's relationship in which they can't even agree whether they have been together fourteen years or just three weeks.
Meanwhile on a screen, film is projected of golf courses, spaghetti roads winding through high-rise futuristic cities and a dog wearing a shark costume sitting on top of a moving roomba.
None of the film clips seem connected to anything else and are quite a distraction. Not that anything else seemed to have any meaning you could latch on to.
And maybe that's the point. This playful pessimism reminds us how superficial, transient and untrustworthy is the society we live in.
Though as you wearily leave the hundred-minute show, you might also have the suspicion that it is a lot of messing about to no purpose.
Reviewer: Keith Mckenna