Tuberías
Mai Rojas and Sculptors of the Air
Todozancos
Pleasance Theatre
–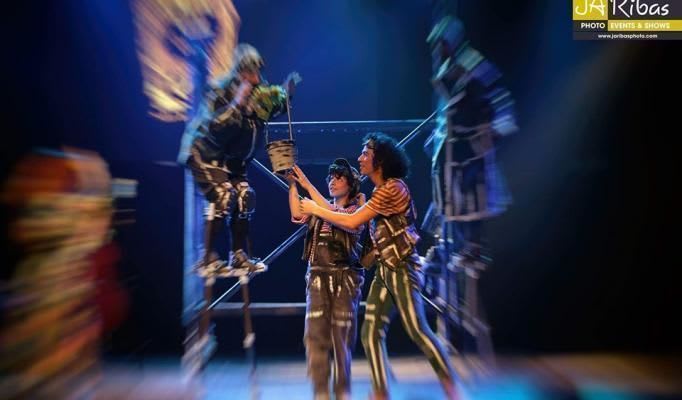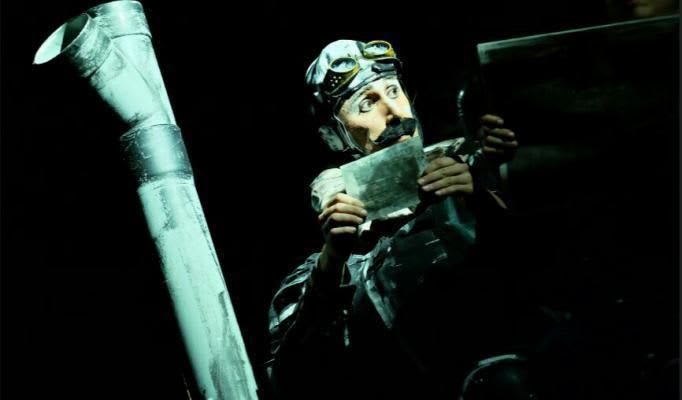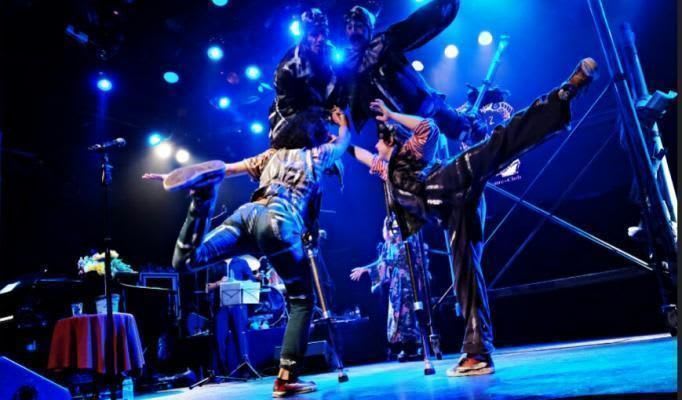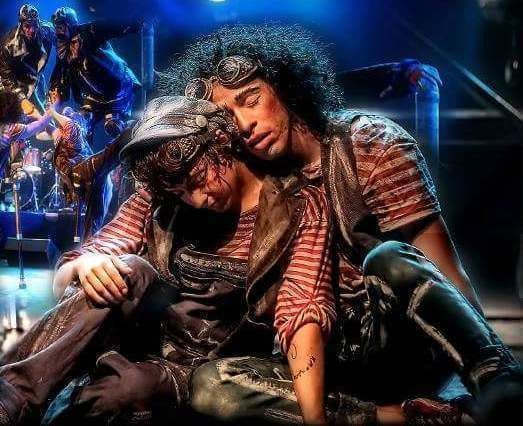 This intriguing show from a Barcelona-based company has a cast of just four plus a jazz trio. It is a mix of commedia dell'arte, dance, circus skills and storytelling with an absurdist twist.
Especially featured are two stilt-walkers with remarkable talents equipped with very special stilts. Rubber tipped and with pneumatic springing, this equipment lets them leap (even over recruited audience members) and perform complex and perfectly-timed skipping routines.
Towering over their colleagues, this couple tend to be more noticeable but this is very much an ensemble show full of the interdependence on which circus so often relies, not least in the juggling all perform with panache.
There is a storyline with voice-over narration and projected cartoon drawing to support it (though with eyes on the performers it is difficult to take it in). It is an ecological fable that sets this foursome on a quest for the earth's last remaining four drops of water, which it seems can refresh the whole planet. They are symbolised by four transparent globes that provide the opportunity for demonstrating more juggling and an almost magical control as the largest is rolled along arms and torso.
There is comedy and pleasant music (live and recorded), jokey audience interaction and a hint of romance. Circus skills definitely outdo the storytelling but the title's tubes become a conduit that not only revives the sad sunflower with which the show starts but sees a field of blossoms flower and spread out into the audience.
Three of the company are apparently Cirque du Soleil alumni but, small in scale and with a tubular scaffold against black tabs the only set, this doesn't aim to offer that kind of spectacle but it has an individual style that is engaging and proves an audience pleaser. It's a shame it has such a brief London run.
Reviewer: Howard Loxton