Turandot
Giacomo Puccini, libretto by Giuseppe Adami and Renato Simoni after the homonymous play by Carlo Gozzi, version of the finale by Luciano Berio
Grand Théâtre de Genève
Grand Théâtre de Genève, Switzerland
–

Listing details and ticket info...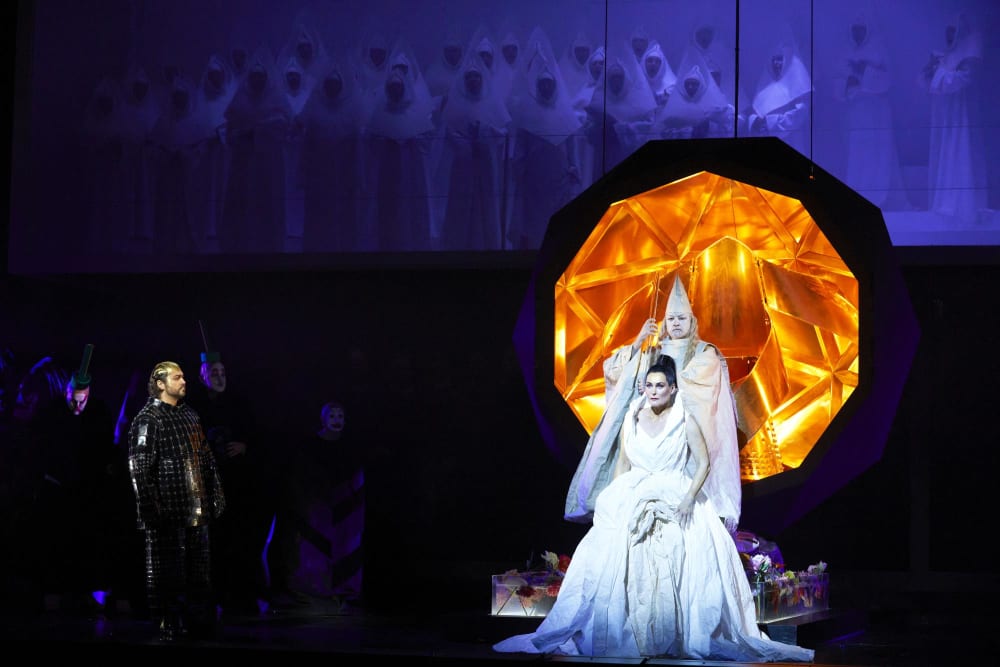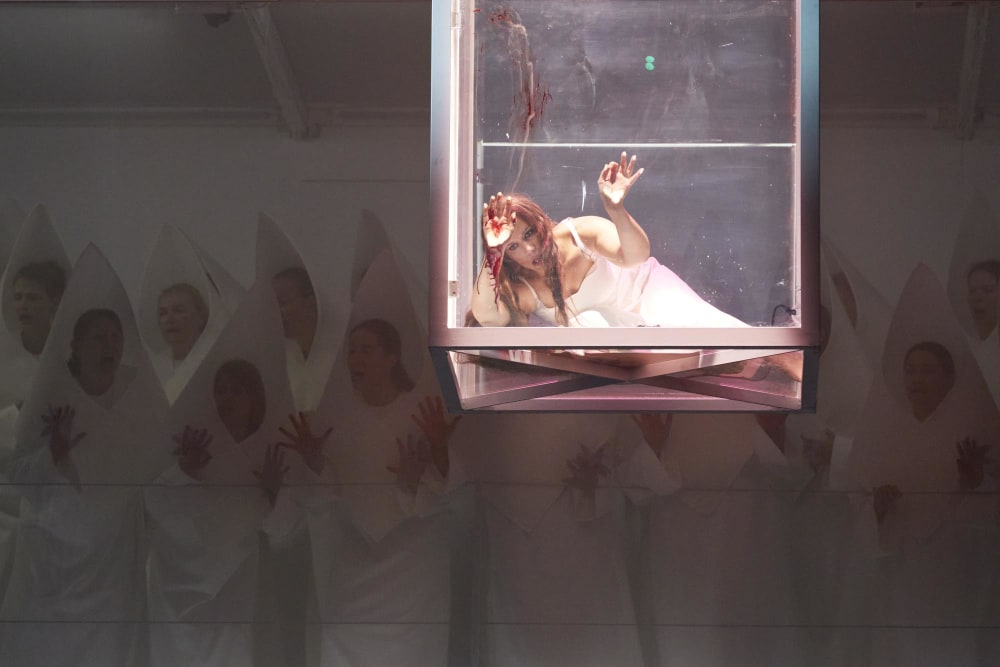 Giacomo Puccini's final opera, unfinished at his death in 1924, is based on an ancient Chinese fairy tale. It mixes Italian lyricism with Chinese melodies and revels in its sadism and masochism ("Bind me! Torture me! Give me pain!").
Princess Turandot (Ingela Brimberg) refuses to marry anybody who cannot answer three riddles. She takes pride in her purity. ("No man will possess me," she cries.) Those who fail the quiz are beheaded. She is absolutely livid when Prince Calaf (Teodor Ilincai) solves all three riddles without any difficulty whatsoever.
He celebrates his victory by singing the most popular aria in the world, "Nessun Dorma". Who knows what else, besides his head, Turandot might cut off, when Calaf is asleep in her bed?
Turandot's ministers, Ping, Pang and Pong, crude, vulgar, camp and dreadfully unfunny, are a pain in the arse.
Daniel Kramer's crotch-driven production, conducted by Antonino Fogliani, is set in a futuristic Peking. The sceneography, digital and light art and the stage design by teamLab completely upstage the opera and the singers.
Theatre de Geneva's Turandot can be watched on the Opera/Vision channel.
Reviewer: Robert Tanitch