Dick Turpin's Last Ride
By Daniel O'Brien, with music by Pat Whymark
Theatre Royal Bury St Edmunds Production
Nuffield Theatre, Southampton, and touring
(2011)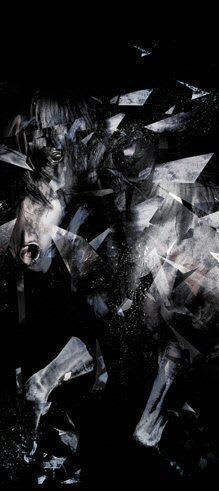 So who was the legendary Dick Turpin? A romantic Highwayman or a common thief, rapist and murderer? This is the question that is posed in Daniel O'Brian's refreshing and stirring production, Dick Turpin's Last Ride.
The five members of this exceptional multi-talented cast play a wide variety of musical instruments and between them perform over fifty characters, all fully rounded and believable, with some fine ensemble work.
Three protagonists attempt to unravel the myth from the facts. William Harrison Ainsworth (Julian Harries) recounts Turpin's adventures through the eyes of a novelist and is determined to safeguard the integrity of his novel, Rookwood, that relates the famous ride from London to York.
By contrast journalist and shorthand professor, Thomas Kyll (Richard Pepper) relies on the facts and documentary evidence whilst Richard Bayes (Morgan Philpott) brings his personal account of actually knowing Turpin when he was the publican of the Green Man in Epping.
As they give their evidence their different versions of their stories are strikingly revealed on stage.
Jack Lord gave a powerful performance as the menacing, blustering and murdering gang leader Turpin as he is pursued by the Chief Constable of Westminster on the 200 miles to York.
The audience soon realise that Turpin really was a dastardly evil villain and ended up in court, found guilty and sentenced to death on the scaffold.
As Black Bess Loren O'Dair gave a spirited interpretation of the speaking brave mare with some impressive movement work (directed by Kitty Winter). The death of the horse was most moving.
O'Dair also played all of the female parts from Turpin's wife to a barmaid and the daughter to Sir Percival, each one perfectly formed.
Pat Whymark's melodic musical score of folk music was skilfully played and beautifully sung with some splendid harmonies and it was a delight to be able to hear all the words without the need for amplification, a rare thing these days.
The simple scaffold and wooden set with trap doors designed by Dora Schweitzer was evocatively lit by Mark Howland.
Director Abigail Anderson had created a vivid inventive and fluid production that was a joy to watch. "Stand and deliver" was Turpin's cry and this versatile company did this aplenty.
"Dick Turpin's Last Ride" tours to The Theatre Chipping Norton 19-20 Oct, Theatre Royal Margate 21-22nd Oct, Theatre Royal Bury St Edmunds 1-5th Nov, New Wolsey Theatre 8-10th Nov and Devonshire Park Theatre Eastbourne 15-19th Nov.
Reviewer: Robin Strapp