Twelfth Night
William Shakespeare
East London Shakespeare Festival
Fellowship Square, Waltham Forest
–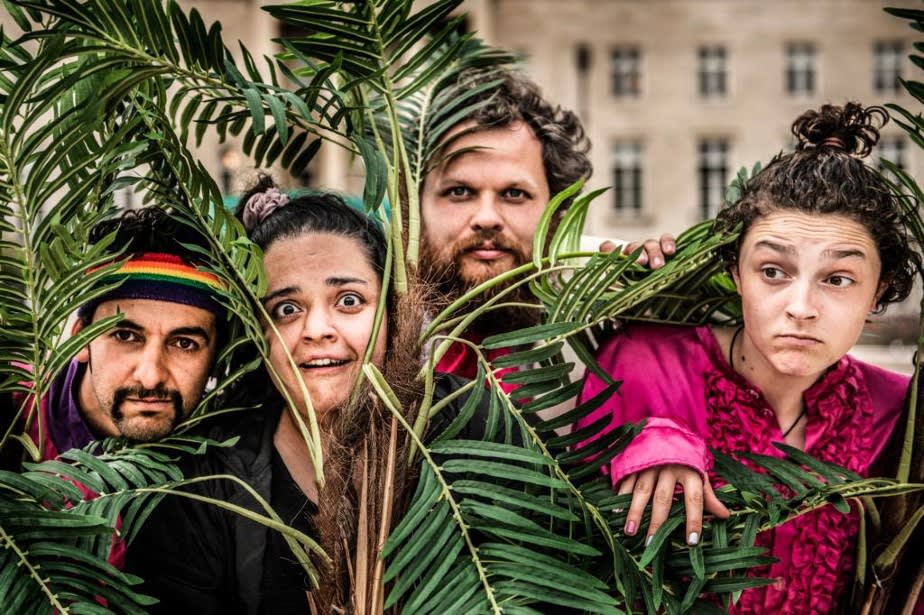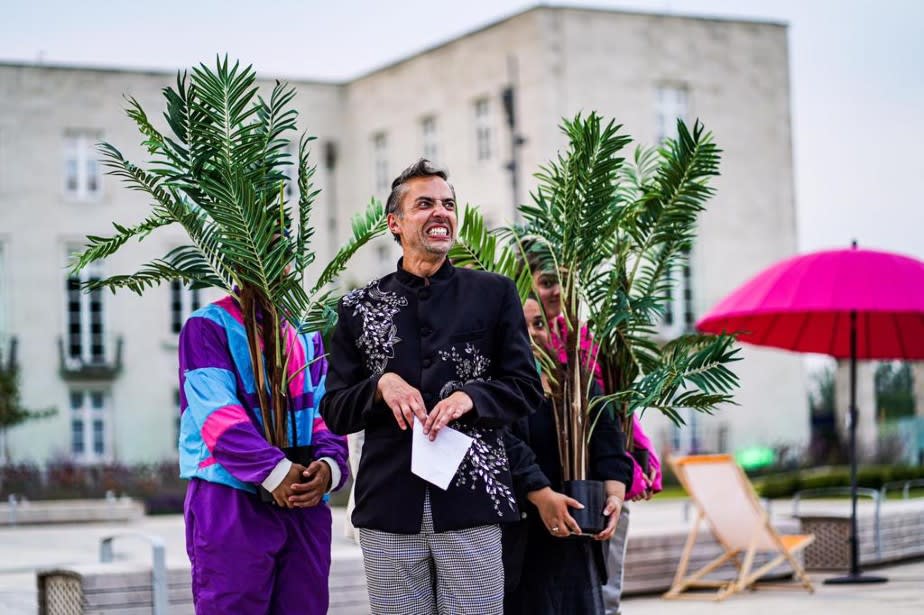 There is a 1980s musical flavour to East London Shakespeare Festival's (ELSF) Twelfth Night at the Fellowship Square of the grand-looking Waltham Forest Town Hall.
We first meet Duke Orsino (Hassan Maarfi) dressed in a leopard-skin jacket and multicoloured shorts dancing and singing B52's "Love Shack" with Feste (Paul Carroll) wearing a long purple gown. When Malvolio (Philip Honeywell) is confined to prison, they sing "Tainted Love" by Soft Cell and as everything turns out well for the twins Viola and Sebastian, we get "It Must be Love" (Madness).
Arysha Kelly is a strong, confident Viola convincing both as a woman and also in disguise as Cesario, a man. Not only is it easy to believe why her amiable chat very quickly wins Olivia during their first meeting, but we see her adding to the impact of her words by sitting very close and touching Olivia.
If this production easily revolves around Arysha, it has an engaging cast with an eye for fun that includes recruiting a member of the audience to conduct a marriage ceremony between Olivia (Ursula Early) and Sebastian (Aaron Douglas). The many moments of humour include Malvolio's attempt at a smile, which has the audience roaring with laughter.
The evening was warm enough for the many families in the audience to picnic and, as it grew dark, the Town Hall backdrop is bathed in a soft green light which, at the conclusion of the show, becomes pink alongside the multitude of pink fountains of water across the space between the Town Hall and the performers.
Although this production didn't give us any sense of the danger that a woman refugee like Viola might have felt or the terror and humiliation inflicted on Malvolio, it was a clear entertaining performance the audience seemed to love.
It will be touring East London parks from 16 June–7 August 2022.
Reviewer: Keith Mckenna