Twelfth Night or What You Will
William Shakespeare
Reading between The Lines
Reading Minster of St Mary the Virgin Church
–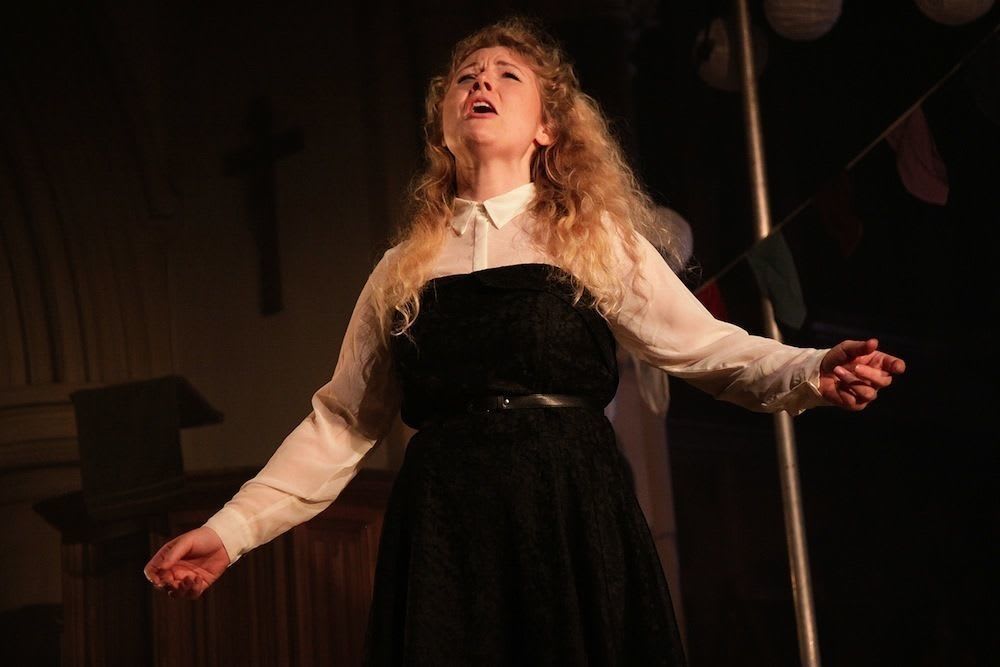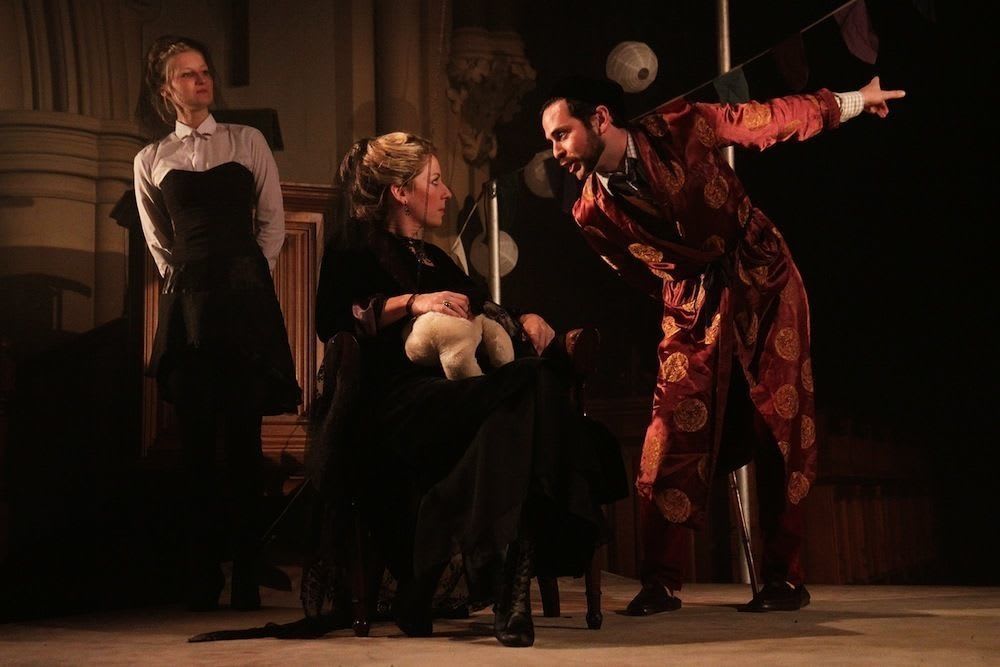 Fledgling theatre company Reading Between the Lines has chosen Shakespeare's Twelfth Night as its inaugural production and it is a sheer joy to watch.
Set in the atmospheric Grade 1 listed Reading Minster Church of St Mary the Virgin, this dynamic Twelfth Night explodes on stage with energy and verve with the young company perfectly capturing the fun, wit and humour of the piece.
Designer Harriet de Winton had transformed the nave of the church into a magical island with hanging lanterns, bunting, windmills and a blue boat with the cast dressed in late Edwardian costumes.
Hal Chambers directs with aplomb using every nook and cranny of the church to great dramatic effect and ensures a cracking pace.
The plot is quite farcical. Viola, delightfully played by Amy McGavin, is shipwrecked on the island of Illyria and disguises herself as a man in order to protect herself.
She quickly becomes a servant to the Duke Orsino (Oliver Westlake) who is in love with Lady Olivia, a feisty, smouldering performance by Dani McCallum, and is charged with wooing Olivia on his behalf, which leads to much confusion. Katherine-Ellen Kotz is a splendid Maria the servant to Olivia.
Two identical twin brothers Antonio (Ben Ashton) and Sebastian (Robin Hemmings) have also been shipwrecked on the Island but are unaware of each other's presence.
Much humour is brought to the production in the shape of the hard drinking buffoons Sir Andrew Aguecheek (Alexander McWilliam), who arrives on a pedal cycle from the back of the church, and Sir Toby Belch (Joe Marsh) with their fellow conspirator Maria.
They are determined to have fun at the expense of the servant Malvolio, an impressive performance by Adam Napier, who, from a haughty aloofness, tumbles into pathos.
The letter scene, in which Malvolio is tricked into believing that his mistress is in love with him and he dresses in yellow cross-gartered stockings, is hilarious and played with gusto.
Much of the charm of this captivating production comes from the live music accompaniment written by Rosalind Steele with Heather Snaith as the lead musician.
Roddy Peters is convincing as the court jester Feste and sings many of the songs from rousing choruses to darker ballads. There is good support from a strong ensemble playing a variety of parts.
This vibrant production is the perfect antidote to a freezing cold October evening, and, with such high production standards, Reading Between the Lines is a welcome addition to the Reading Arts scene and a company to watch out for in the future.
Reviewer: Robin Strapp