Twelfth Night
William Shakespeare
Octagon Theatre Bolton
Octagon Theatre, Bolton
–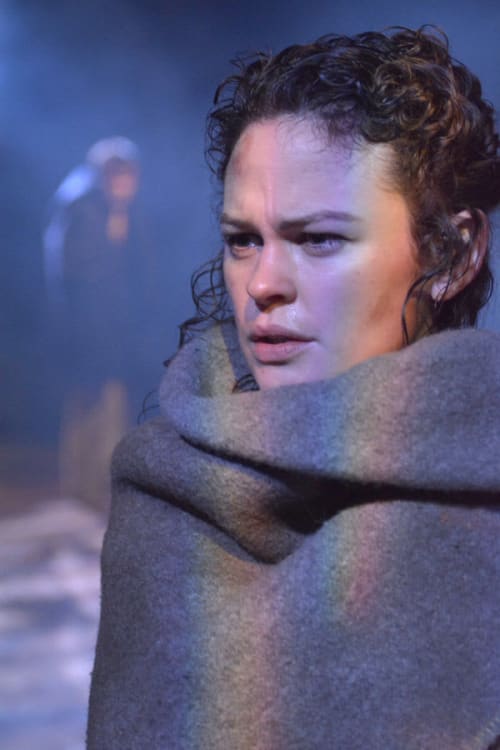 David Thacker's production of Twelfth Night—opening a week before another north west production of the same play that will open the rebuilt Liverpool Everyman—is based on the idea that young William Shakespeare worked as a tutor to a Catholic family in Lancashire in the 1580s, one of many theories about where he spent the years between leaving Stratford and appearing in London as a young actor, none supported by any real evidence.
However the veracity of the premise doesn't at all affect the enjoyment of the production, which is set in 1920s Lancashire with strong local accents that work perfectly well with Shakespeare's dialogue—after all, Northern Broadsides has been delivering Shakespeare's verse with a Yorkshire accent for more than twenty years.
Thacker has chopped up the text quite a lot for this slimmed-down version. The play opens, as has been done before, with a shipwreck sequence before Orsino sighs about music being "the food of love", pasted together from Viola's and Sebastian's opening scenes from acts I and II. This gives it a filmic quality as we cut back and forth mid-scene between different locations in different parts of the stage.
This idea is carried through the whole production, as most of the characters are on stage for most of the time, shown in their own private locations even when the action doesn't centre on them.
As a concept this is really interesting and in some ways it works well, but not entirely. The cross-cutting that would introduce rapid pace into film sometimes actually holds up the pace on stage, as it takes time to shift focus, covered by music played live by Orsino. Sometimes when a character crosses from one scene to another, it is achieved just by a turn rather than a physical move, which can be a little confusing.
The most impressive performances come from the female members of this cast. Jessica Baglow is a good, boisterous maid Maria, Rosie Jones is convincing as Viola with a great boyish swagger as Cesario and Natalie Grady is reliable as always in the role of Olivia.
Christopher Villiers gives another excellent performance as Malvolio who does get the audience's sympathy for his treatment, although it's disappointing that we never see the cross garters mentioned and featured on the poster. Orsino is a bit of an insipid character, which Michael Shelford plays perfectly well, and he also impressively plays Adrian Johnston's excellent music on piano to link everything together.
The comic characters don't come across as strongly as they could, partly due to the scenes lacking pace—which will no doubt improve quickly during the run—but also because some of these outrageous, colourful characters, particularly Ian Blower's Sir Toby Belch and Maxwell Hutcheon's Feste, come across as rather ordinary. Mawgan Gyles's Bertie Wooster-ish Sir Andrew comes across better but could still be pushed further into the absurd.
There are some very good parts of this production, some that will definitely improve as the run continues and some that are a little uneven, but it's short, snappy and worth a look.
Reviewer: David Chadderton