Twelfth Night
William Shakespeare
Royal Exchange Theatre
Royal Exchange Theatre
–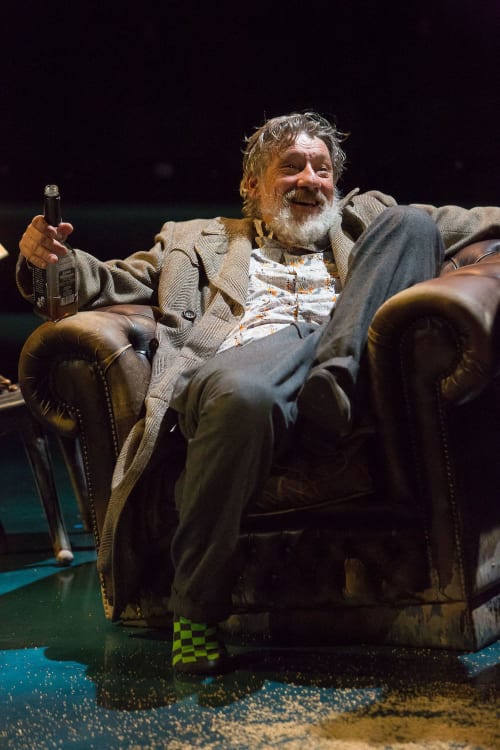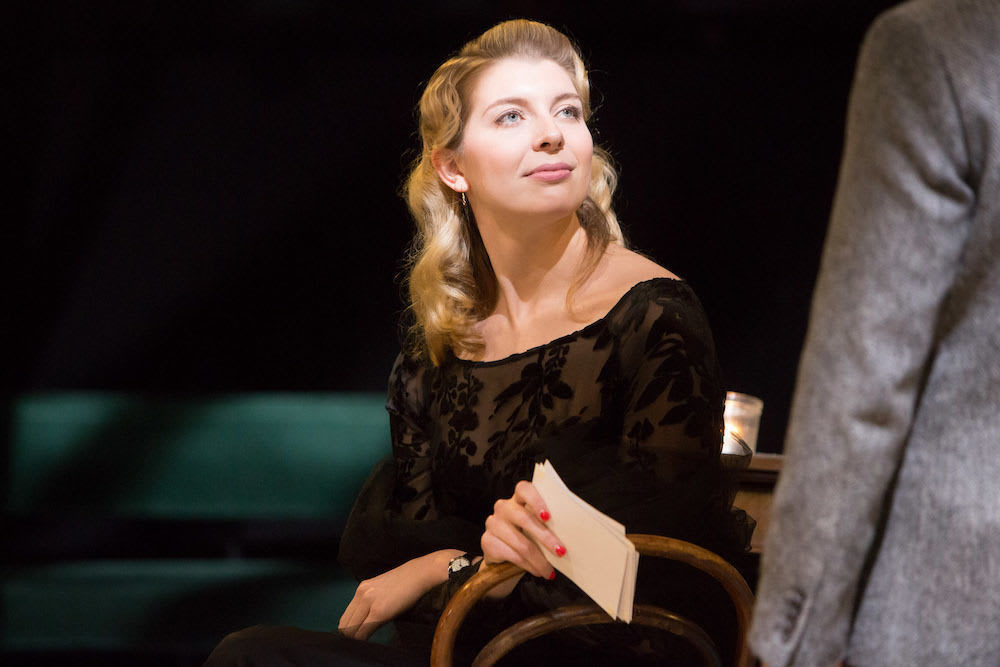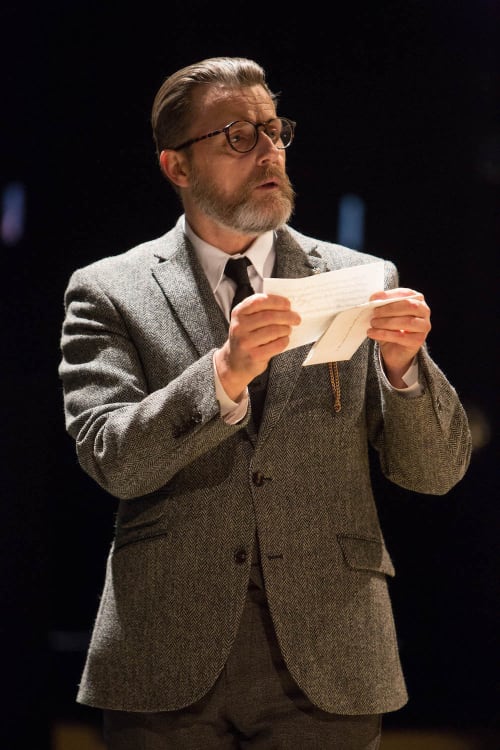 The Royal Exchange's Twelfth Night is actually quite a conventional modern-dress production in most ways but is still quite fresh, funny and very entertaining.
Jo Davies's production places the action, in Leslie Travers's design, on a sand-sprinkled stage, which has obvious relevance for the opening when Viola is washed up on the shore after the shipwreck but also produces a brilliant visual effect of a winding path where Malvolio discovers the letter that leads to his downfall just before the interval.
Viola's shipwreck and her plan to cross-dress and become Orsino's manservant opens the play, as is now quite common, with Orsino's "if music be the food of love..." moved slightly later, spoken as sand "rains" down on him, which looks quite painful. Kevin Harvey's laid-back Scouse Orsino is very appealing and not at all morose, even over his unrequited love.
The recipient of his unwanted solicitations of love is Kate Kennedy's Olivia, who gets some comic mileage out of the fact that she towers above everyone else in the cast but also has some delightful comic expressions and delivery of lines, particularly relating to her growing affection for Cesario, actually the cross-dressed Viola, played energetically and with great emotional range by Faith Omole.
In the parallel plot, Simon Armstrong's (not Armitage as stated in one of the image captions in the programme) drunken Sir Toby Belch and Harry Attwell's pathetically pompous Sir Andrew Aguecheek get the most out of these characters in a great comic double-act, added to very effectively by Mina Anwar as scheming maid Maria, the intellectual superior to them all.
Anthony Calf's Malvolio is also played just right for the comic absurdity of the character; while there is nothing resembling a yellow stocking or a cross garter in sight, he does look strikingly ridiculous for his big reveal, and the folding bike is a lovely touch.
There is a long piece in the programme about how the casting of trans performer Kate O'Donnell as Feste adds to the issues of gender ambiguity in the play. It doesn't. O'Donnell seems much more at home with her semi-improvised banter at the end of the interval than in delivering Shakespeare's lines, which seem flat and false compared to the rest of the production.
This generally excellent cast is completed by Aaron Anthony as Antonio and Daniel Francis-Swaby as Sebastian, plus musical director Tarek Merchant and his musicians Jill Myers, Kate Young and Joseph Gravil add a great deal to the atmosphere and even some visual interest to the scene links as they wander across the stage playing composer Alex Baranowski's music.
Some of the darker, more serious parts go on a bit, but they often do (perhaps Shakespeare cut them himself after previews), and three hours, despite being shorter than billed, still seems long for a comedy.
Nevertheless, this well-performed and generally well-paced production, spoken with great clarity and expression by all, has some fine moments of Shakespearean comedy that seem as fresh and modern as they ever were.
Reviewer: David Chadderton