Twelfth Night
William Shakespeare, additional text and lyrics by Carl Grose
The Globe Theatre
The Globe Theatre
–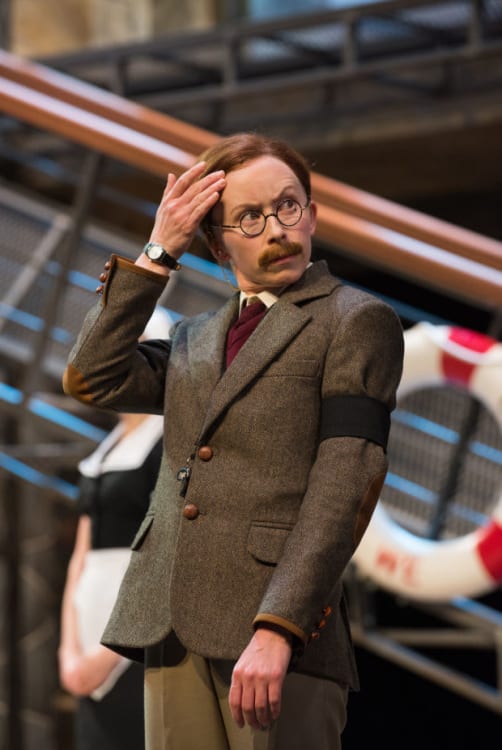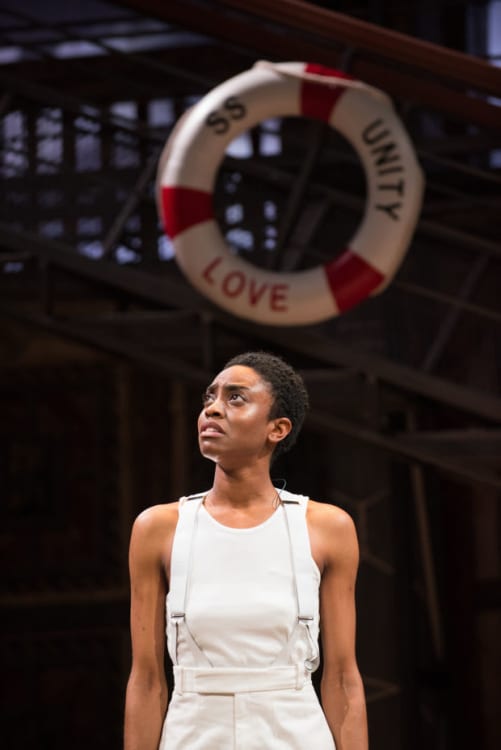 There is a good deal of music and knockabout comedy in Emma Rice's production of Twelfth Night at the Globe.
A five-minute opening with dancing sailors aboard the ship SS Unity singing Sister Sledge's "We Are Family" is followed by musical dance numbers between each scene and occasionally within scenes, the whole being rounded off with a grand musical finale.
I wondered if there was going to be time for Shakespeare's play especially given that Carl Grose had for some reason written extra lines such as Malvolio (Katy Owen) demanding to know whether "this is some kind of community theatre" and Cesario (Anita-Joy Uwajeh) in her first meeting with Olivia (Annette McLaughlin) asking if she can sing a song to which Olivia replies, "are you a comedian?".
Actually, in Emma Rice's Illyria, all the characters want to be comedians. No sooner is Sebastian (John Pfumojena) shipwrecked on the coast of Illyria than he joins a dancing conger line that happens to be weaving its way through the streets.
As for Feste, played by Le Gateau Chocolat, he mostly makes cabaret-style appearances that seemed imported from an entirely different show.
That doesn't matter because the show is simply chasing laughs.
Malvolio keeps blowing a whistle, exits from the stage with an amusing run and reveals his love for Olivia by jumping on top of her and later humping a stone pillar.
But Olivia isn't shy when it comes to declarations. As she tells Cesario of her love, she begins to take her clothes off and to unbutton Cesario's clothes.
The production is entertaining, with confident actors such as the very strong, sometimes regal Annette McLaughlin and some very enjoyable music. I particularly liked the punk song "Rip it Up" though I have no idea why it was in the play beyond being a good tune.
The show had some striking scenes such as the moment when Cesario and Sebastian appear on stage together. There is a choreographed sequence of surprise on the faces of the other characters and a musical dance sequence as the brother and sister speak to each other. It is funny, uplifting and memorable.
But this profoundly conservative production harks back to a time when theatre had to be safe entertainment devoid of any social content. A Shakespeare play can be so much more than an amusing spectacle with no substance.
Reviewer: Keith Mckenna