Twelfth Night
William Shakespeare
The Watermill Theatre
The Watermill Theatre
–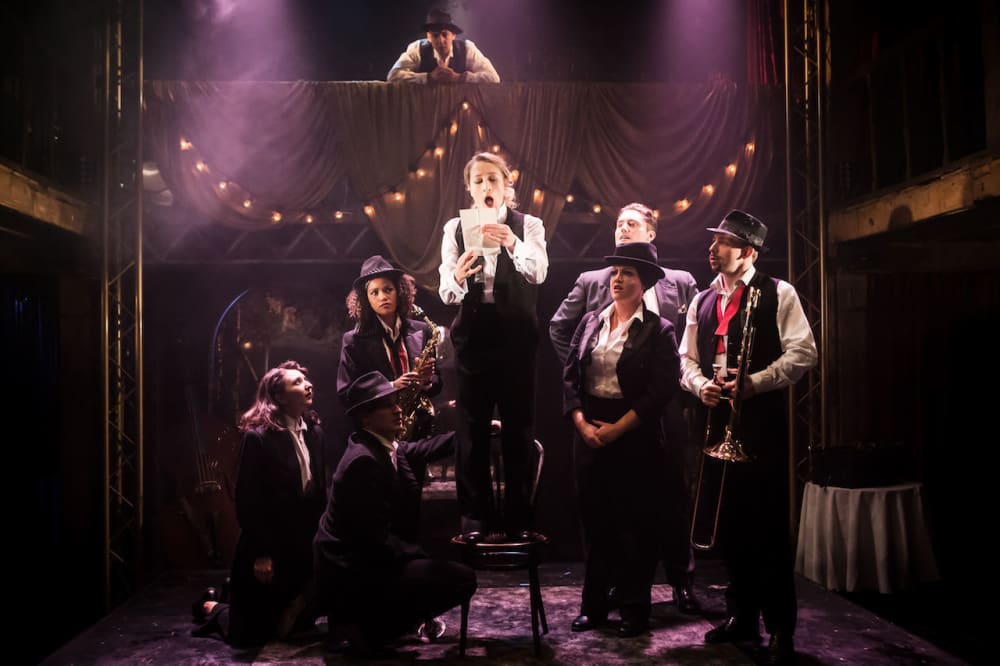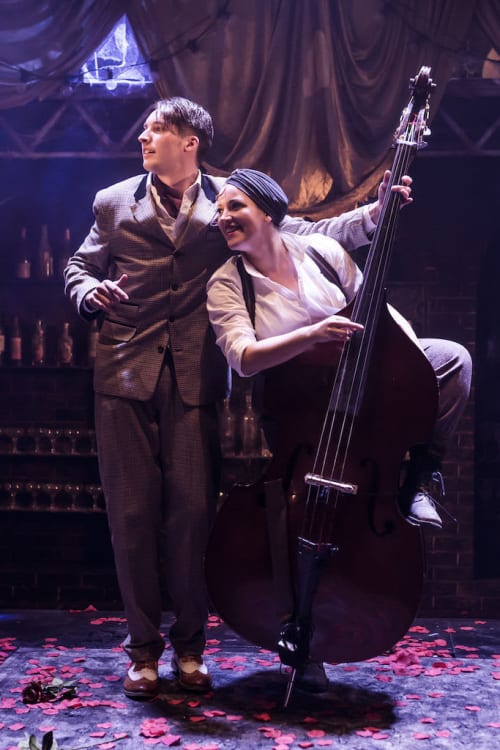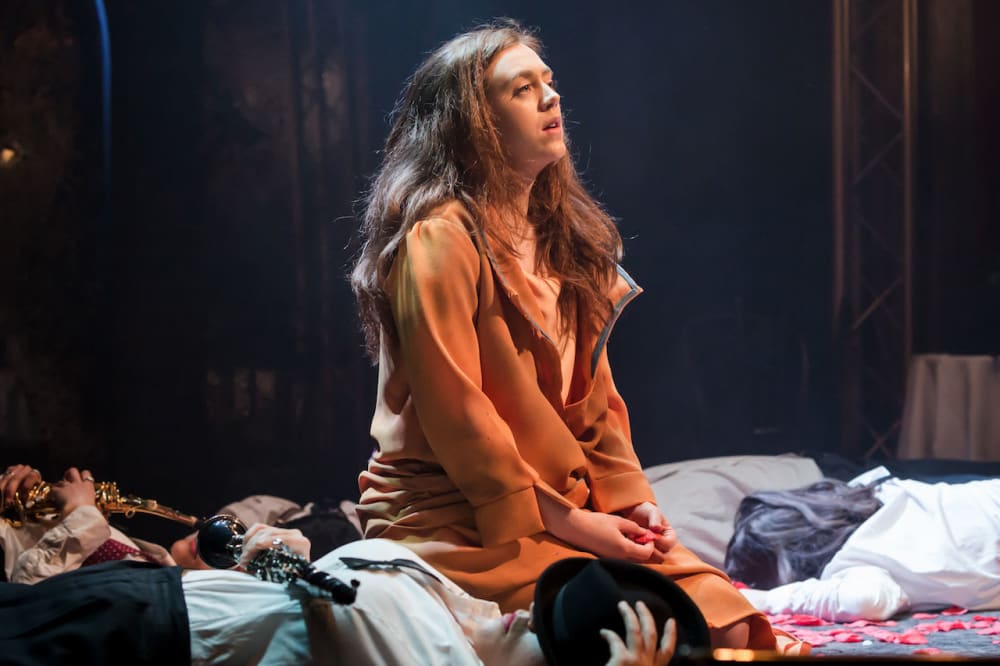 The Watermill Theatre has an absolute winner on its hands with its rumbustious production of Twelfth Night.
From the moment you enter the beautiful grounds, newspaper placards inform us of shipwrecks and scandal and Illyria's most-wanted Antonio and rewards.
Katie Lias's glorious set creates the "Elephant Jazz Club" of the 1920s with decadent, arched mirrors that revolve to reveal the bar, plush curtains and side tables dressed in crisp white cloths and opulent lamps creating a cabaret-style format.
Audience members are encouraged to dance with the cast as the jazz tunes are performed by these incredibly zestful actor-musicians and they enthusiastically oblige.
All of this before the play properly begins. This is going to be a very different interpretation of Shakespeare's story of mistaken identity, love triangles, excesses and comic fun.
Jamie Satterthwaite's splendid Orsino sets the mood with the line "if music be the food of love, play on". This cast do just that with verve and impressive musicianship with songs from the likes of Ella Fitzgerald and Duke Ellington as well as original tunes created by the cast and they sing superbly.
Overseeing the proceedings is the guitar-playing clown Feste (Offue Okegbe), especially when twins Viola and the sultry Sebastian (Stuart Wilde) are shipwrecked, each thinking that the other is lost at sea, but he is finally rescued by the gutsy Antonia (Emma McDonald).
Rebecca Lee is impressive as the resourceful Viola who seeks the disguise of a young man Cesario and becomes the servant to Orsino. He is in love with Olivia, the feisty Aruhan Galieva, and sends Cesario to woo Olivia on his behalf but becomes besotted by her, creating a mistaken love triangle.
As Sir Toby Belch, Lauryn Redding is outstanding in creating the pompous, drunken character and, together with the rich gauche Sir Andrew Aguecheek (Mike Slader), they carouse into the early hours, much to the annoyance of the virtuous Malvolio.
Maria (Victoria Blunt) together with Sir Toby and Sir Aguecheek plan to get revenge on Malvolio and set up an elaborate deception plan by convincing him that Olivia is in love with him and plant a letter asking him to wear yellow cross-gartered stockings and to constantly smile at everyone.
The transformation is utterly hilarious as the conspirators hide behind a double bass case, as a substitute for the box hedge, but this humiliation drives Malvolio into madness in a stunningly powerful performance from Peter Dukes.
This highly talented company, many of whom had appeared in last year's highly successful Romeo and Juliet, are directed with panache by Paul Hart who creates many magical and inventive theatrical moments and is tremendous fun.
They richly deserved the standing ovation on press night and it should not be missed.
The production runs in repertoire with Romeo and Juliet from the 18th until 22 July.
Reviewer: Robin Strapp