Twenty Twenty
Jasmine Lee-Jones, Nessah Muthy and Tolani Shoneye
Young Vic Taking Part
Young Vic
From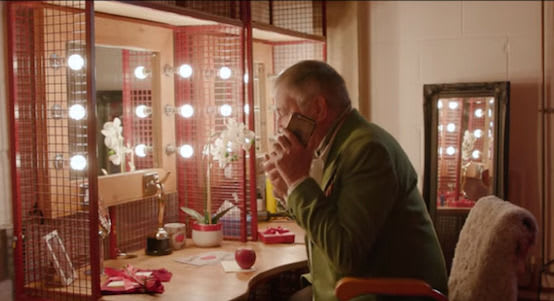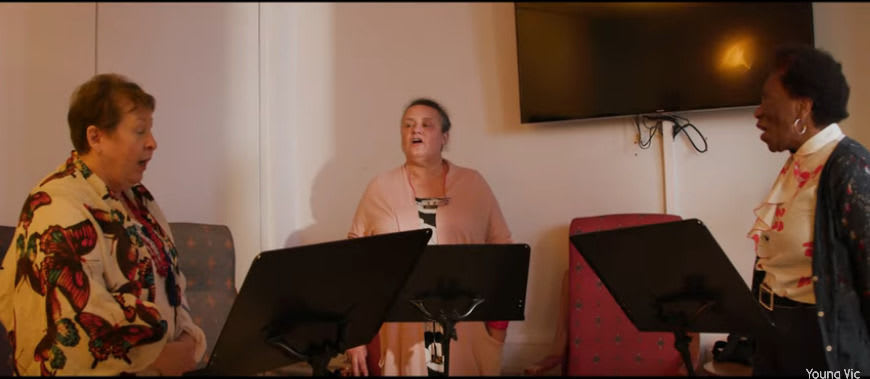 The Young Vic has long sought to involve and serve its local communities in Southwark and Lambeth, London boroughs that have been reported as being in the bottom 10% in Britain for well-being.
Towards the end of 2019, their Taking Part team began their Twenty Twenty Project in collaboration with three local community organisations. These were the Blackfriars Settlement, which aims to improve health and well-being for some of the most marginalised and socially isolated members of their community; Certitude, which supports people with learning difficulties, autism and mental health problems and their families; and Kings Reach which aids those facing homelessness through prevention, intervention and recovery.
It was a participatory scheme that sought to foster in-depth creative relations with these groups. A pair of writer and director was assigned to work with each group. Their work together would create community companies who would develop three plays that would be presented at the theatre late in 2020. Then along came coronavirus.
The work went on with weekly sessions online with workshops on Zoom, routines rehearsed at home and ideas shared by text, post or e-mail and instead of plays, three short films were created, filmed under safe conditions. These are not improvised or verbatim pieces but scripted films which, though very different, share a theatrical imagination that blend streetwise observation with a poetic surrealism.
Tapestry
Written by Nessah Muthy, directed by Audrey Sheffield and created with members of Certitude to present a group of people who come together to form a chorus. It isn't the linear story of them preparing for the choir competition but rather of the friendships and support that develop between them. Though there is a glimpse of what may be their difficulties, this is a celebration of achievement and the joy that they can find together.
Even at Our Age
Written by Tolani Shoneye, directed by Jade Lewis and performed by members of Blackfriars Settlement's Positive Aging group, this is built around the idea of a senior citizens' dating show. We don't see the show but get glimpses of something like a detective story: witnesses being interviewed, a wall display in an incident room, the paranoid show's host worried that his job is at risk. He could be either victim or suspect and that complicated incident mapping the work of either the CID or of plotters.
You can make your own story out of this (rethinking it as it goes along) but it will include exploitation, insecurity and distrust against which there's an outspoken resilience, and then revenge and reclamation too.
Home (Body)
Written by Jasmine Lee-Jones and directed by Milli Bhatia working with a group of participants from Thames Reach, this is a film shot on the street, in the subways and homes around Waterloo as well as in Young Vic spaces. It is set in a city where too many people live in isolation, where CCTV watches us. A voice-over says it is rush hour, but the streets seem almost empty.
It's a world where it is easy to feel there is some Big Brother controlling our actions; a world in which people get a letter that arrives out of the blue, their name on the envelope but nothing inside it.
A harmonica is retrieved from a rubbish bin by a guy who then plays a few notes on it, calling up images of far away. Walking the streets trailing a shopping trolley behind him, he corrects any instant assumption. "This isn't a sob story. It's a tale of today, of tomorrow, of… maybe centuries away."
He's a chorus-like figure whom we'll see again later, but now there are those letters and then five people feel a compulsion to go to the same place. We see them in long nightshirts and tasselled nightcaps (maybe they are all dreaming) then they find themselves in the dark and together. Is this an Alice in Wonderland fantasy? Should they go through the door where a chink of light is showing? They find an oven to climb through into another world that offers a banquet.
Once again, there is a fear of a controlling authority, of being manipulated, but whatever you make these experiences mean, they seem to bring people together, an achievement that echoes the work of this Twenty Twenty project.
These are three films, each 20–25 minutes long, that draw you in to interpret their poetic approach in your own way while bringing you close to the participants in their community creations.
Reviewer: Howard Loxton