Twist of Lemmon
Chris Lemmon
Katy Lipson for Aria Entertainment
St James Studio Theatre
–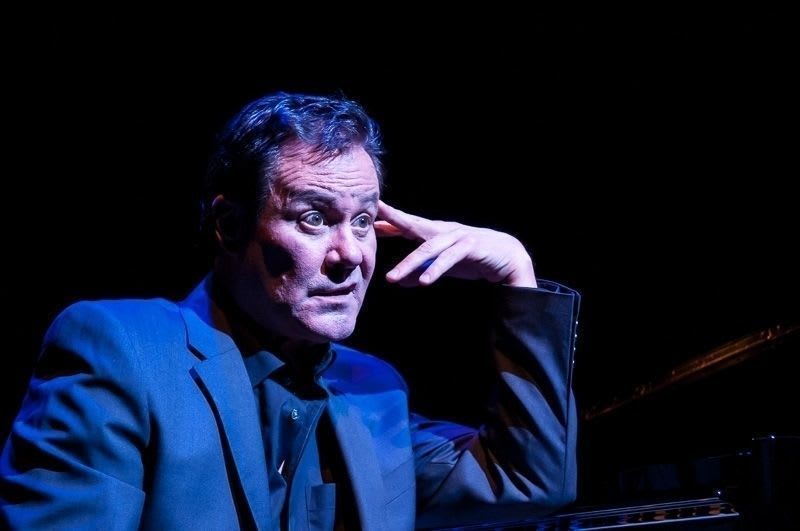 Chris Lemmon in his show Twist of Lemmon recalls his father, the actor Jack Lemmon, referring to himself as "America's Sweetheart", and being "modest".
The comment typified Jack Lemmon's gentle often self-deprecating humour that audiences recognised carried a truth.
In numerous film and television roles across the second half of the twentieth century, Jack Lemmon portrayed likeable men anxiously struggling to retain their integrity in a world that could be deeply corrupt. He often chose to perform in films with a social conscience claiming, "I like a film that has a point of view."
At least two such films, The China Syndrome and Missing, earned him considerable criticism from conservatives in America.
Twist of Lemmon mixes short film clips of many of Jack's roles alongside Chris playing the part of Jack Lemmon. He reproduces the speech rhythms, the distinctive laugh and the physical mannerisms of his father who recalls to the audience his acting career and his relationship with his son. There is also a short section at the start of the show and a longer section in the second half when Chris appears as himself.
We hear about Jack's birth in a Massachusetts elevator due to his mother's insistence that she remained at a card table even while her waters broke.
There are many amusing stories of his growing interest in acting from his appearance on stage to much laughter as a small child in a cowboy outfit. There is the influence of the mime artist Jean-Louis Barrault's performance as the 19th-century mime Jean-Gaspard Deburau in a Marcel Carné film.
There are two main strands to the show. One follows his career through his film roles and the many famous people he met. There is the lucky meeting with the director George Cukor which got him a major role in the film Mister Roberts. In his bachelor home following the break up with his wife, James Cagney and others would pop round to play music. President Kennedy visited his wife's neighbour Marilyn Monroe, whom Jack describes as very smart. Clint Eastwood held him by his belt as he hung over a cliff trying to hit a golf ball lodged in a bush back onto the golf course.
This strand can increasingly seem like a light celebrity gossip column checklist of the famous. It certainly lacked any dramatic tension.
The second strand is the changing troubled relationship of Jack and his son Chris. We learn that it was warm when Chris was a child, went through a difficult period later when Chris "went off the rails and got thrown out of school", and then eventually became very close as they shared interests, holidays and a mutual respect.
But all this remains at the descriptive surface of these events with few details and no insights into any causal factors. We don't even get to hear why Chris was thrown out of school.
It is almost as if Chris wants us to see only the sentimental comedian, an actor for all tastes. Gone is any account of why his marriages broke down, or why he became an alcoholic. At least these get a mention. There is no mention of Jack's liberal social conscience that included an attitude to the environment and oppression. It is worth remembering that it was Jack Lemmon who strode onto the stage of the 1972 Oscar ceremony to introduce and welcome Charlie Chaplin, who had been witch hunted out of America in the 1950s.
The show is constantly amusing and Chris is energetic in his evocation of fond memories he has of his father. It will entertain those who enjoy celebrity culture. Those who recall Jack Lemmon as an intelligent actor whose films reflect a fine social conscience may be disappointed.
Reviewer: Keith Mckenna