Two Billion Beats
Sonali Bhattacharyya
Orange Tree Theatre
Orange Tree Theatre
–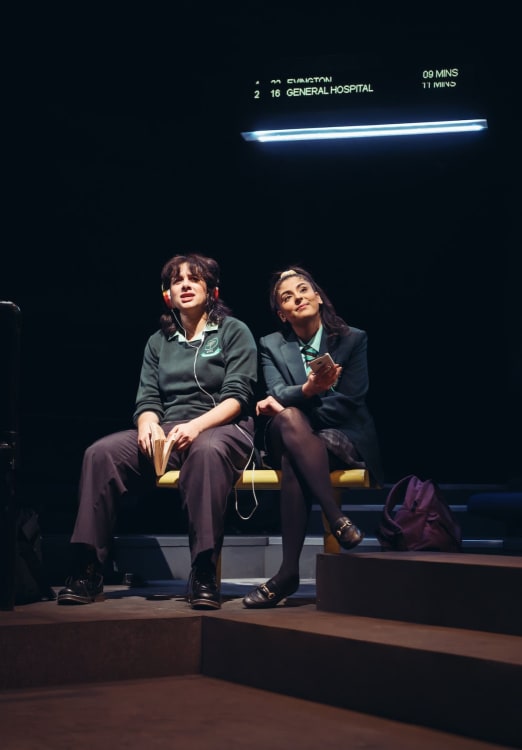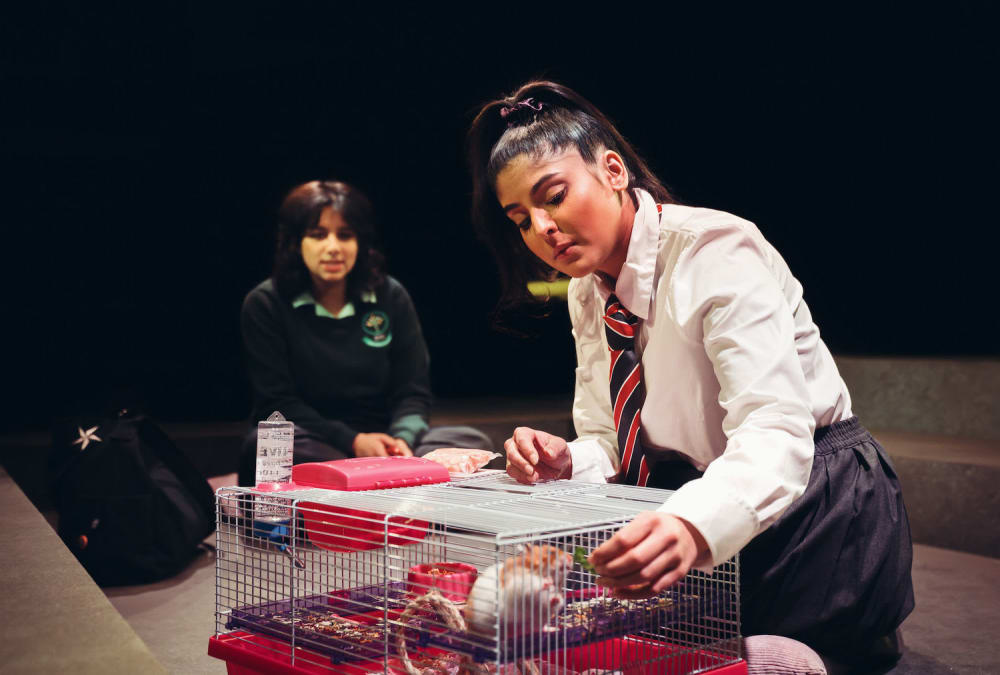 Two Billion Beats: that is said to be the number of pulses the heart makes in a lifetime before it packs up. Teenage Bettina fears that is going to be sooner than it should be because hers keeps racing when it is time to go home on the bus on which she is regularly picked on and bullied. She hangs around waiting for her elder sister: travelling together will giver her protection, but Asha has her own problems to deal with and doesn't want little sister tagging along. She thinks she should stand up for herself.
The sisters are British South Asian, second, maybe third generation in the UK for their mother grew up in Edmonton, but they still meet racism, even Asha hears pupils murmuring "Paki". Asha is clever, one of the school's brightest, but when her ideas conflict with her teacher's, is she putting her future in danger?
Bettina just wants life to be hassle-free and include a pet hamster, Asha is an idealist. Her current enthusiasm is for political iconoclasts BR Ambedkar, who spoke for India's untouchables, and Sylvia Pankhurst. The information she gathers about them, he in conflict with Gandhi's less radical proposals and Sylvia's socialism separating her from mainline suffragists, is shared with the audience in passages marked out from live action by a total change of lighting and the essay she writes about them at odds with what her teachers expect.
It is a picture of young people having to come to terms with their world that is also a timely reminder of the precariousness of democracy and egalitarian attitudes. Asha quotes Ambedkar's warning that "ideas are mortal", they need to be nurtured if they are to survive.
Both writing and performance capture the relations between younger and older siblings, that mixture of love and exasperation. Safiyya Ingar gives Asha the passion of a young idealist who would change the world while Anoushka Chadha gets Bettina's vulnerability right. She is a girl who doesn't yet think things through and the speed at which words tumble out express her urgency, though it sometimes makes her unintelligible when she is turned away from the hearer.
When Bettina tries to follow Asha's advice she creates a new problem that highlights another area of prejudice. This is a picture of youth facing up to the conflict between ideals and life's compromises that gets an extra dimension from its ethnic background.
Nimmo Ismail's production is staged very simply but is not afraid to pair its realism with stylisation. Debbie Duru's setting is just a few steps and a bus stop bench, a sign of buses expected above it. The conflict between Gandhi and Ambedkar is presented through martial arts movements. Mobile phone downloads play historic quotes to sometimes explain things to a sister or the audience in a way that is a little too contrived, though it emphasises how big a part social media now plays in young lives. Transitions in style are quite sudden, but the actors play with such conviction that they take them in their stride.
"Ideas are mortal." It is a message to remember. Youthful idealism is too easily lost.
Reviewer: Howard Loxton