Two
Jim Cartwright
Gala Theatre
Gala Theatre, Durham
–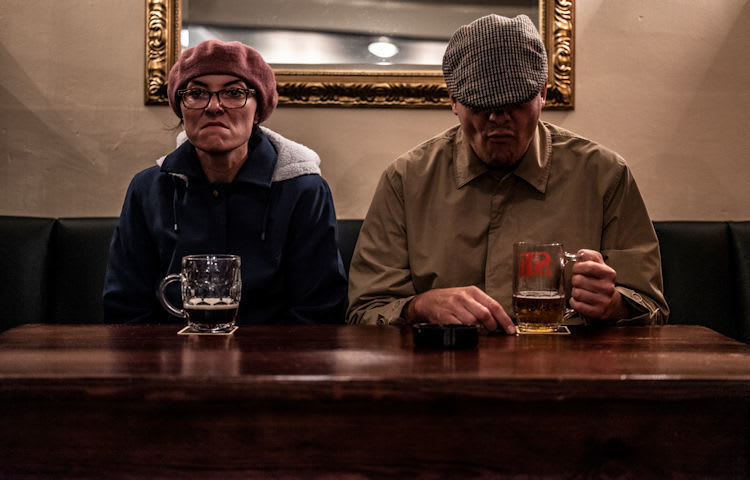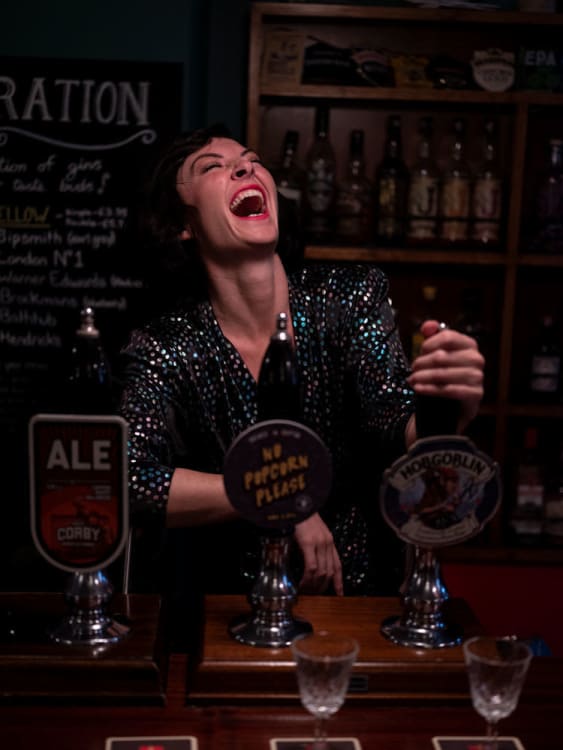 Since its first production in 1989 (at the Octagon in Bolton, where it won the Manchester Evening News Award for Best New Play), Jim Cartwright's Two has become one of those classic northern plays, like the earlier Hobson's Choice or, more recently, The Pitmen Painters, about which it is almost impossible for the critic to write something new!
For the benefit of those few who haven't come across the play before, it takes place in a single evening in a northern pub giving us a glimpse into the life of the landlord and his wife (who, significantly, are not given names and whose relationship is not happy) and a cross-section of their customers. Some of these customers are couples and some are on their own but are part, in some shape of form, of a couple. Hence the title, Two.
But the title has another significance; all 14 characters are played by two actors—in this case, Jess Johnson and Christopher Price—and the success or otherwise of a production of the play stands and falls by the performances of the two.
Director Tom Wright has chosen to move the setting from Greater Manchester to the North East and that makes perfect sense and works without a hitch, with no incongruities whatsoever. It feels, in fact, as though it was written for this region.
Designer Hannah Sibai has recreated a traditional yet modernised northern pub which, aided by Dan Smith's lighting, creates exactly the right atmosphere for the actors to work their magic, and magic of all kinds it is. At one point I wondered if Harry Potter was standing in the wings pointing a wand at Johnson and saying "Changio!" as she walked off in one costume and appeared just one line later in another.
And their character changes—of body language, of voice, of movement and of facial features—are equally impressive. We don't have time to be impressed, however, as we are pitched so quickly into the world of each character or couple that we respond immediately. Theatre audiences have been known to laugh aloud or even gasp in horror fairly often but at one point during Two there was audible anger from all over the audience. That's not something you expect from the sophisticated theatregoers of Durham, so it is a real tribute to the power of the acting taking place before them.
On 30 December last year the BTG published my Best of NE Theatre listing in which I chose Jess Johnson as Best Actress and Christopher Price as Best Actor, and now the Gala pairs them in one of the most demanding shows for an actor in the region so far this year. Great minds and all that!
Reviewer: Peter Lathan