Two
Jim Cartwright
Hull Truck Theatre & Stephen Joseph Theatre Scarborough
Hull Truck Theatre
–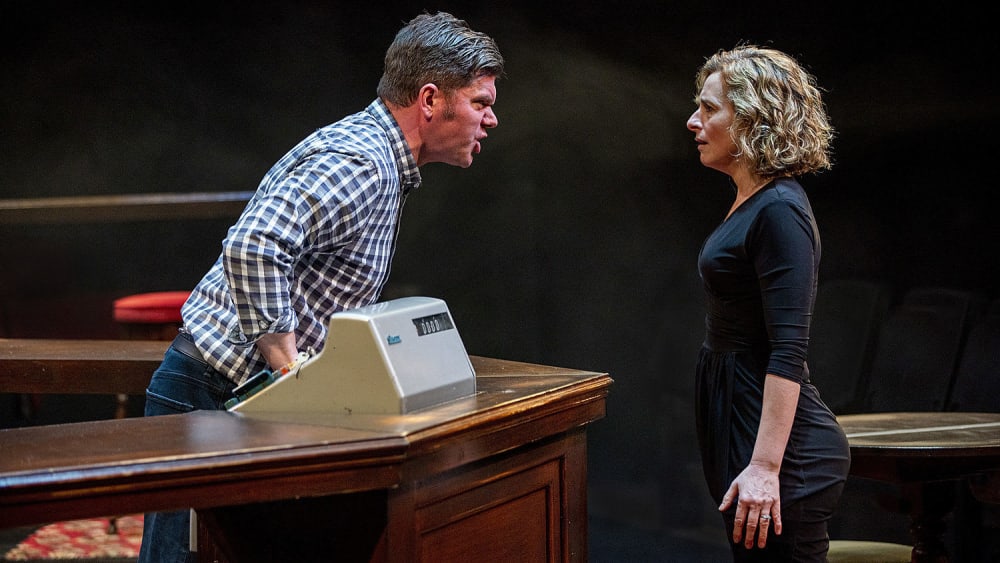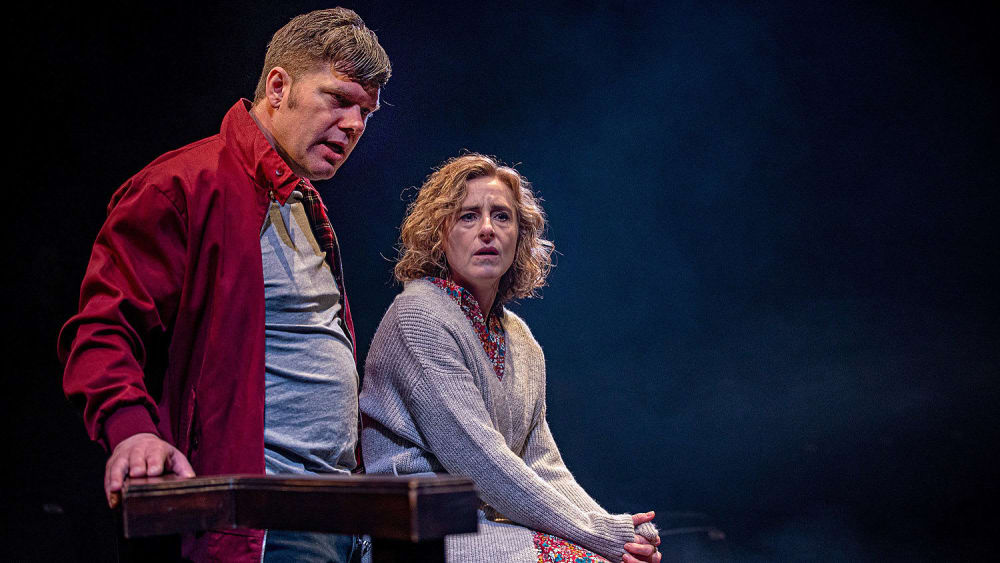 When Jim Cartwright's Two premièred at Bolton Octagon in 1989, it reinforced the playwright's reputation not only as a major talent in British theatre but as a creative voice of a Northern England, devastated by years of economic decline. As with his previous play, Road, Two is unflinching in the depiction of its environment—that of the urban boozer—and the snapshots of the lives of its regulars. It is understandable, therefore, that director Mark Babych would see the play as suitable material for a production at Hull Truck.
As the title suggests, the unique selling point of Two is that all fourteen characters are played by two actors. We see the hard-bitten landlord and landlady viciously sniping at each other whilst charming their customers with forced banter. An old woman, weighed down by the cares of looking after her senile husband, sips a lonely light ale, whilst an elderly widower keeps alive the memory of his wife through imagined conversations. But there are lighter moments too, as when the serial philanderer, Moth, is finally compelled to offer marriage to his long-suffering girlfriend Maudie—only to flirt with another customer after she leaves.
For this production, Babych has converted the Heron space into a theatre-in-the-round—a welcome innovation. Helen Coyston's set works excellently in this more intimate and enclosed arena; however, this is less a cosy pub than it is the sleazy and alcohol-fuelled melting pot of desperate lives.
More than anything else, Two is an actor's play and affords the cast an extraordinary opportunity to show their range. Nicola Stephenson and Matthew Wilson do not disappoint and rise to this exceptional challenge with the energy and passion necessary. Each character is distinct, well-shaped, layered and credible. Where credibility is stretched—as in the weedy vicar and his domineering wife—this is only because the writing goes a bit 'off kilter', presenting us with somewhat bizarre rather than recognisable characters.
Whilst the humour is rich and expertly played, it's the moments of brutality that linger in the memory. The pitiful woman abused by her monstrous partner is a shocking relationship, brilliantly realised. But the final heart-breaking moments of the play, where a tenderness is released between the landlady and landlord, provide the best moments of the production; intense, sensitive and flawlessly played.
For all the play's merits and those of this fine production, Two feels very much of its time. Den and Angie were tearing lumps out of each other at The Queen Vic when the play was first produced, whereas now, we are in the era of gastro pubs, wine bars and home-based alcoholism. However, as a period piece Two is not without significance and this is a very good rendition of it.
Reviewer: Richard Vergette