The Two Popes
Anthony McCarten
Royal & Derngate, Northampton and Anthology Theatre in association with Tara Finney Productions
Cambridge Arts Theatre
–

Listing details and ticket info...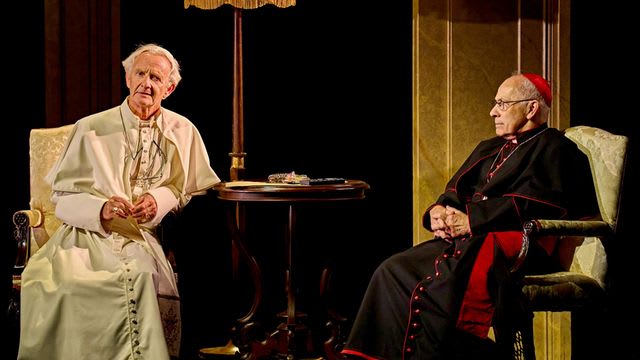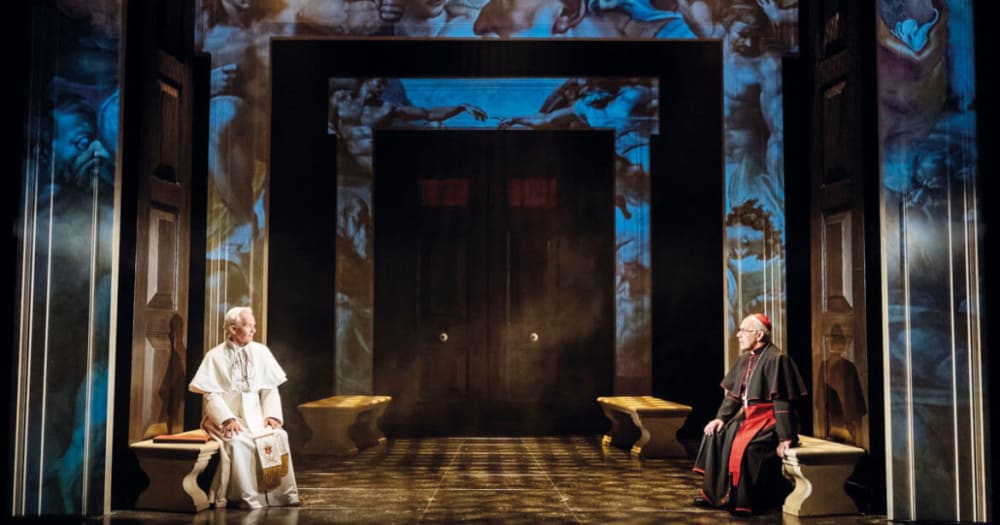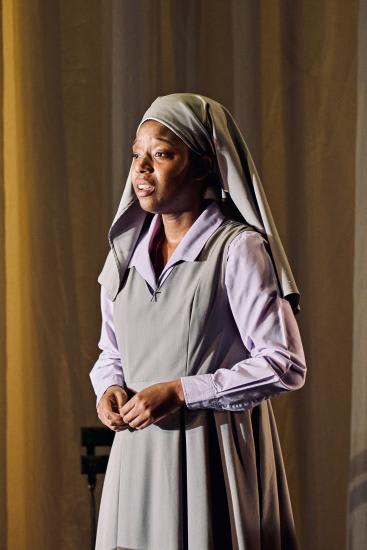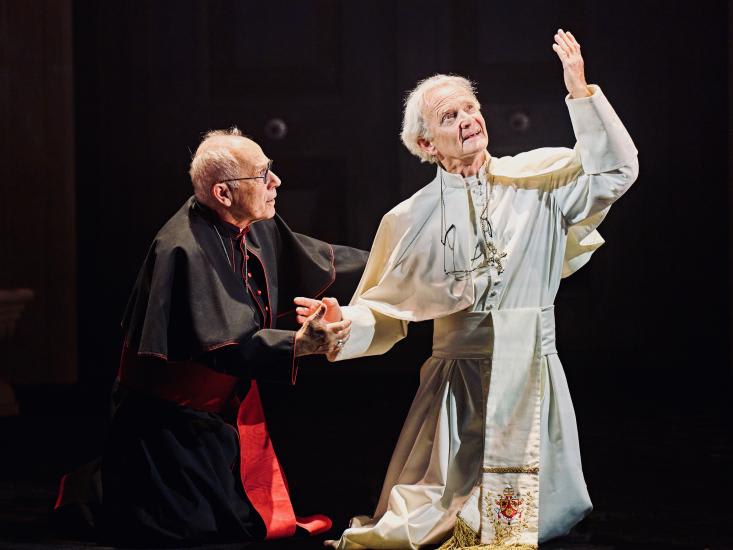 I went into this performance of The Two Popes with little prior knowledge. I knew this play had led to the Netflix film with Sir Anthony Hopkins and Sir Jonathan Price but hadn't seen it and didn't really know what the story covered. I have to say, in the same way that novel should often come before film adaptation, I sense that play coming before film in this case is the correct order of service.
Both the play and screenplay are written by Anthony McCarten and the script is fantastic. It is witty and clever, full of angst and tension in the right places. This feels like Catholicism meets The Crown with imagined conversations behind closed doors between people in high places.
I enjoyed this sense of being allowed behind the curtain, so to speak and the first act in particularly added a human touch to both characters, with private conversations, favourite TV programmes and shared jokes normalising an otherwise exceptional existence.
Giving the extraordinary situation (Pope Benedict XVI stepping down, resigning the Papacy and becoming the first pontiff to relinquish power in nearly 600 years), perhaps I shouldn't have been so surprised by how gripping the play really is.
It may be tempting to think of this as simply an intellectual and spiritual discussion piece, and yet the most interesting aspects are the honest reflections on each character's own relationship with God, sin and their suitability to carry out such an important role.
As with the Netflix film, plaudits should be given to the two lead actors in this particular stage version. Anton Lesser is wonderful as Pope Benedict XVI, capturing the humour in the character as well as his frustration and almost uptight characteristics. His physicality is frail and vulnerable yet contains a steely determination in the way that he moves across the stage. I liked the playful aspects found in the role by Lesser's interpretation and he has certainly created a character who has more dimensions than the traditional, conservative reading often provided when commentators reflect on this particular Pope.
Finely balanced and playing opposite Lesser is Nicholas Woodeson, who portrays Cardinal Bergoglio, the future Pope Francis. Woodeson captures the character's upbeat and energetic personality, a certain flamboyance to counterbalance Lesser's much more rigid character. Woodeson creates a warm and likable role and the interplay between the Cardinal and Sister Sophia (Leaphia Darko) is played with an effective level of comic timing without losing authenticity.
This production has quality running through its theatrical veins. James Dacre's tight direction is complimented by Jonathan Fensom's simple but effective design, aided by excellent video projection from designer Duncan McLean. The white smoke moment works beautifully and is enhanced by Charles Balfour's impressive lighting design.
It is the relationship between the two Popes that makes this production work and there is, I feel, a certain energy and atmosphere that live theatre can capture that the screen may not replicate. This is particularly the case with this wonderful collaboration and I'd highly recommend catching it, whether you have experienced the film or not.
Reviewer: John Johnson