Two Spirits
Chris Hoyle
Re:Play Festival, HOME Manchester
Number One, First Street, Manchester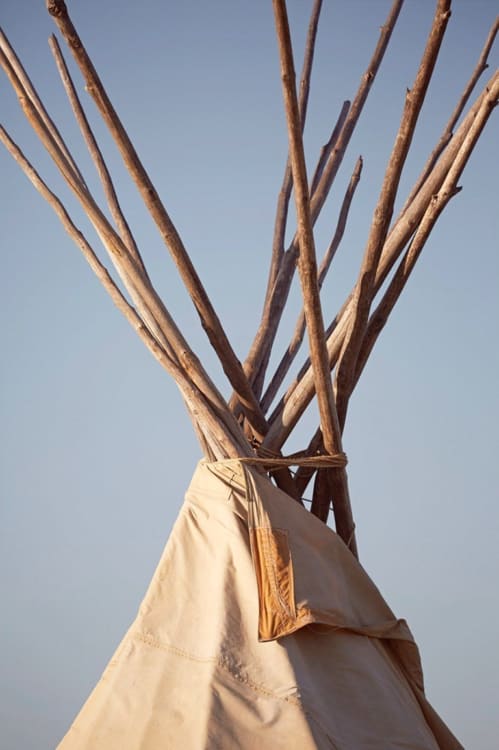 Buffalo Bill's Wild West Show visited Salford in 1887. No, really. This one fact was the starting point for an idea that won writer Chris Hoyle the Pitch Party at last year's Re:Play and took him on an Arts Council funded trip to speak to the Lakota Sioux people in Dakota.
This one-off Re:Play event was a read-through of most of the first act as it currently stands. It was followed by a short documentary film by Andy Silcock, Chris Hoyle and Duncan Elliott made while visiting the Lakota people and a short Q&A session.
The style of the performance, with six actors seated in a semi-circle reading from scripts, sharply contrasts with Hoyle's vision for a full production of his play. He isn't writing for a small theatre company with a tight budget; the show opens with a full wild west spectacle with cowboys, indians and I'm sure a few horses if he can persuade a theatre company to pay for it all.
But at the heart of the play is a much smaller-scale story about three of the Red Indians, as they were then known, planning to escape the show and return home. One meets a local nurse and strikes up a friendship, one has a wife and family at home to whom he is desperate to return and the other forms a close bond with a transsexual prostitute.
While there are a few rough edges to be ironed out in the dialogue and the characters still don't come across yet as fully-formed, this is still an early draft of just the first act. What certainly does come across already is a set of warm-hearted, interconnected stories told with a great deal of humour.
It remains to be seen whether Hoyle's full vision will be brought to fruition or whether he'll have to compromise a bit on the spectacle, but it's great to see a writer imagining something on such a large scale in these straitened times.
I will be watching with interest what happens next with this entertaining piece of theatre and hope to see its next incarnation, whatever form it may take.
Chris Hoyle talks about this play in the Re:Play Festival episode of our podcast.
Reviewer: David Chadderton