Twopence to Cross the Mersey
Rob Fennah
Pulse Records Ltd in association with Bill Elms
Charter Theatre, Preston
–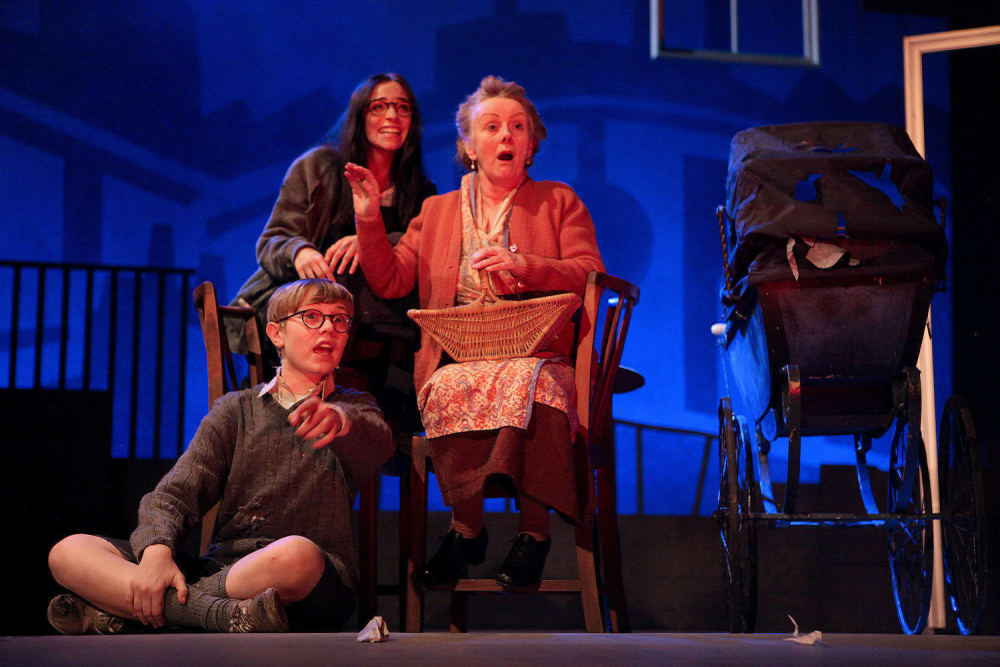 Author Helen Forrester's big-hearted story of her family life in Liverpool during the 1930s has been a bestseller, a musical, and now a stage play.
Those last two usually happen the other way round but writer/producer Rob Fennah has now reverted his musical version—which had four successful runs on Merseyside from 2004 to 2009—back to the straight play he had always envisaged.
Along with fellow producer Bill Elms, he's also turned it into a tour of seven regional venues, a bankable one at that, given the near full house for the opening night here.
Fennah again distils the essence of a poignant riches-to-rags story and manages to share out 40 characters amongst his cast of just eight.
For that reason alone it's a highly-impressionistic production but no less effective.
The Forrester family were literally washed up in Liverpool in 1931 after her well-heeled father fell victim to the Great Depression. The family's cut-glass accents, "talking all Blundellsands" as the locals would have it, marked them out for further indignity.
Helen, aged 12, is kept at home as virtual housekeeper but clearly has a vivid memory of the escapades and characters she encounters—and the cruelty and kindness—all of which will later be poured into her writing. There's an authentic grit amidst her story of strife and snobbery, and as social history alone it stands examination against our own age of austerity.
Maria Lovelady, as Helen, fronts a highly-experienced cast, and she and all the characters introduce themselves—and their respective foibles—straight to the audience. It's a forthright and effective style of dramatisation which speeds a sprawling story along in just two hours.
They are warmly received like old acquaintances by an audience evidently familiar with the book, the writer, and in one or two cases maybe even some of the between-the-war privations she endured.
Reviewer: David Upton