What The Body Does Not Remember
Wim Vandekeybus
Ultima Vez
The Lowry, Salford
–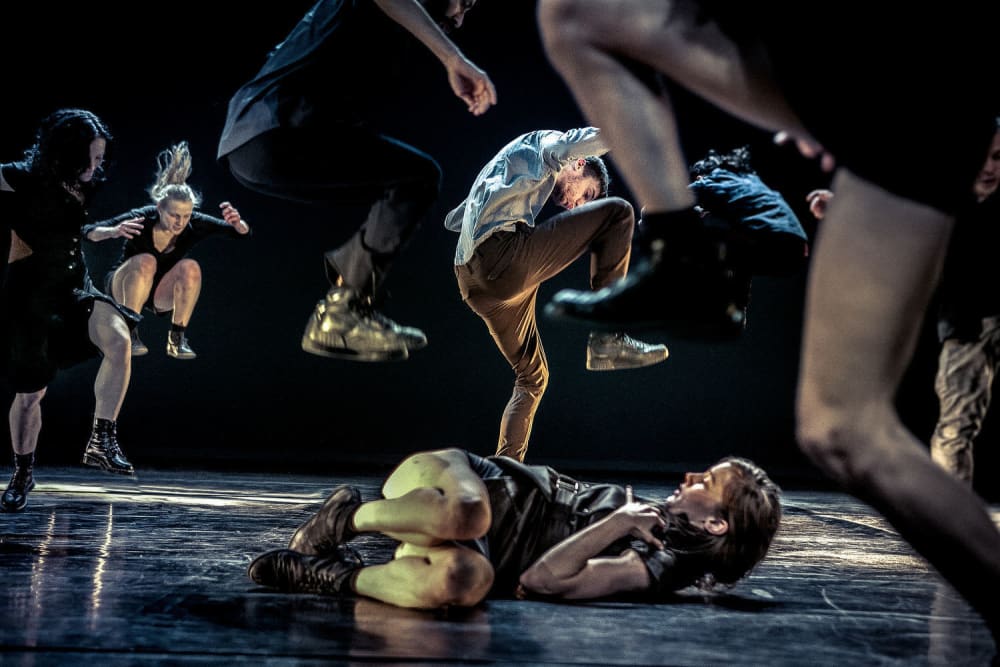 This is a 90-minute lesson in body language from an internationally-famous theatre company who have a lot to say for themselves, but without ever uttering a word.
They have resurrected the 1987 piece, What The Body Does Not Remember, for their national tour. As well as remaining a fresh and startling piece of entertainment, it also underlines the company's influence on a lot of modern choreography.
And since there are actually no discernible dance moves, it actually delights in being difficult to categorise.
Is it physical theatre? Well yes when it creates a series of what could be poses for a family photograph, which gradually grow out of one character's desperation to fit in, or even just sit comfortably on a chair. It creates heart-touching moments of the yearning to be loved, or at least accepted.
Is it circus? How else would you describe wildly running performers hurling cement breezeblocks to one another across the stage, constantly defying expectations as to just who might catch them. This is danger dodged with an athletic grace.
Is it music hall? High-speed 'pickpocketing' of each other's jackets, or bath towels, certainly has something of a highly-amusing vaudeville routine about it.
Is it darkly erotic? Without a doubt, as couples disturbingly explore the body politics of searching eachother's outstretched frames.
It's certainly all performed within the disciplines and self-awareness of dance, from the opening Flamenco-styled percussion, drummed out on a tabletop, to the tribal stomping climax.
But Ultima Vez choreographer Wim Vandekeybus, who dropped out of psychology, has put his own mind to pursuing pure movement as a form of theatre. How else would you describe the random effect of three of his performers gently keeping feathers aloft?
What is beyond doubt is that What The Body Does Not Remember is something your memory will not easily forget.
There is one last chance to catch it all at Blackpool Grand Theatre this Friday.
Reviewer: David Upton