Un Ballo in Maschera
Music by Guiseppe Verdi, libretto by Antonio Somma (after the work of Augustin Eugene Scribe)
Opera North
The Lowry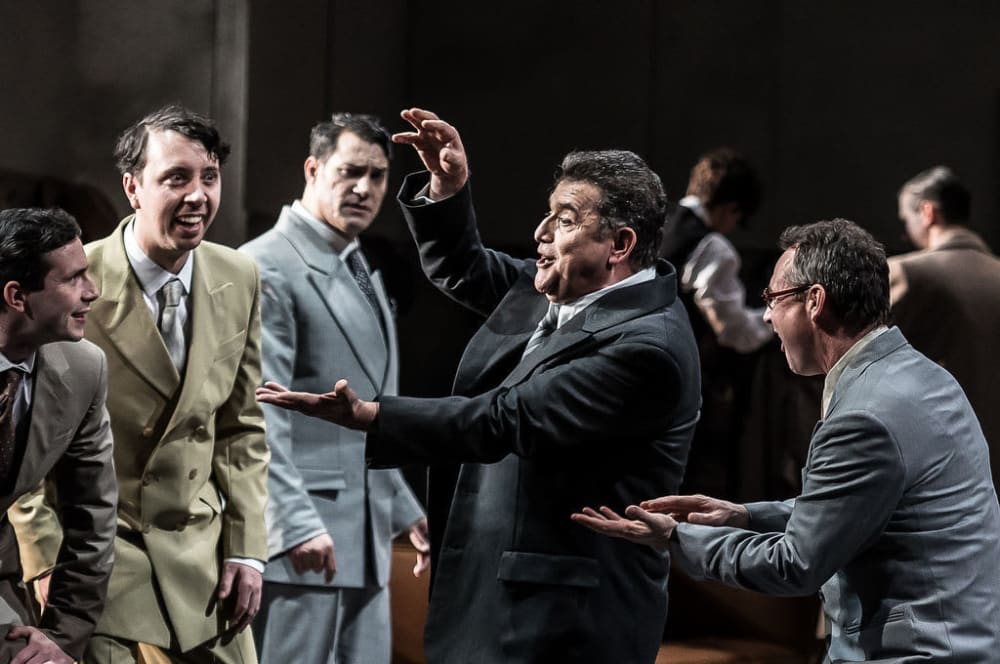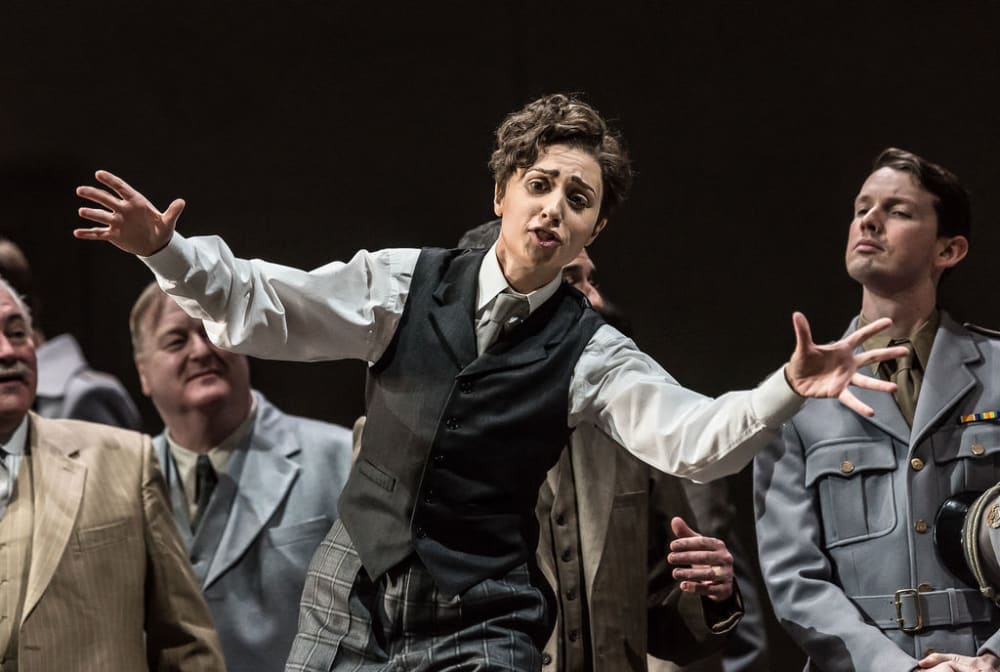 There is a commandment universally acknowledged by theatre-going audiences:
THOU SHALT NOT DISS THE MYSTIC SEER.
As is required by the mechanics of drama, this is, of course, a commandment universally ignored by tragic heroes. How might the history of the western world have turned out, one wonders, had Julius Caesar deigned to beware the ides of March? In a similar vein, had good King Gustavo heeded Ulrika the fortune-teller—"her prophesies are always true", the chorus repeatedly warns—he might have been more wary of Count Ankarström, the first friend to shake his hand.
I say 'good' King Gustavo, but matters aren't quite so simple. Popular in certain quarters, he is despised and plotted against in others. This 'good' king has (allegedly) murdered the brother of one noble, stolen the ancestral lands of another. He seems to be loved and hated in almost equal measure—the Marmite monarch?
Based loosely on the character and demise of Gustavo III of Sweden, Verdi's Un Ballo in Maschera is given a splendidly rewarding production by Opera North. The casting is flawless and Tim Albery's measured yet unwavering direction ensures each step and gesture is laden with meaning and true to character.
Housing all this is Hannah Clark's starkly realised set, transitioning with exquisite grace from concrete bunker to meeting house, from the bleak and bloody site of torture and execution to the vibrant luxury of the royal ballroom. Her costumes, moving from the stark grey of power to the delicious rich purples of the masked ball, seduce the eye throughout. Laïla Diallo's choreography melds seamlessly with what Clark provides—the continuity of the action being one of this production's supplementary joys.
From first to last, Thomas C Hase's lighting design is nuanced, alert and responsive—Hase's work underpins and supports the drama with unassuming brilliance.
As the ill-fated Gustavo, Rafael Rojas barrels around the stage like a lovable bear; a king so persuaded of his people's love for him, he seems reckless in the face of warnings of traitorous intent. When his closest ally and friend, Count Ankarström, brings him a list of those plotting against him, he refuses to read it. The people's love will see him through. For all that, Rojas carries a presence and potency that make one believe in Gustavo's formidable qualities as ruler of this troubled realm. Gustavo's guilty torment—his passionate yet unconsummated love for Ankarström's wife, Amelia—permeates every note Rojas delivers.
Adrienn Miksch's Amelia at first seems too delicate and softly spoken to carry the burden of emotion of a wife, desperate to maintain her honour and self-esteem despite her love for the man her husband serves. However, when Amelia must heave her heart into her mouth, Miksch proves to have ample power to fill the Lyric theatre.
Philip Rhodes, as Ankarström, is made-to-measure for the conscientious and loving man, whose world is torn asunder in discovering what he believes to be his wife's infidelity with his friend and master. Rhodes's "Eri tu" rightly wins one of the ovations of the night.
Patricia Bardon's pact with Satan (in a purely dramatic sense, of course) exploits Verdi's generous gifts to the contralto, imbuing Ulrika with the fatalistic air of one who knows but does not expect to be believed.
Tereza Gevorgyan works her way into the Lowry crowd's hearts as Oscar (with Clark's costuming allowing this to be both a trousered and frocked role, so to speak). Gevorgyan twinkles and delights as singer and actor.
ON's former Music Director, Richard Farnes, makes a triumphant return and, with the aid of Chorus Master Oliver Rundell, leads us to a truly spine-tingling finale as the magnanimous Gustavo breathes his last.
Bravi tutti, Opera North!
Reviewer: Martin Thomasson