Un Ballo in Maschera
Verdi
Grange Park Opera
Theatre in the Woods, West Horsley Place
–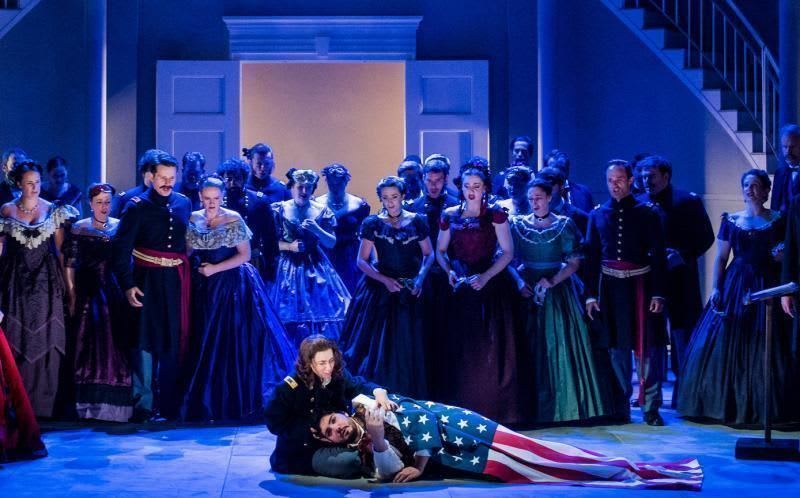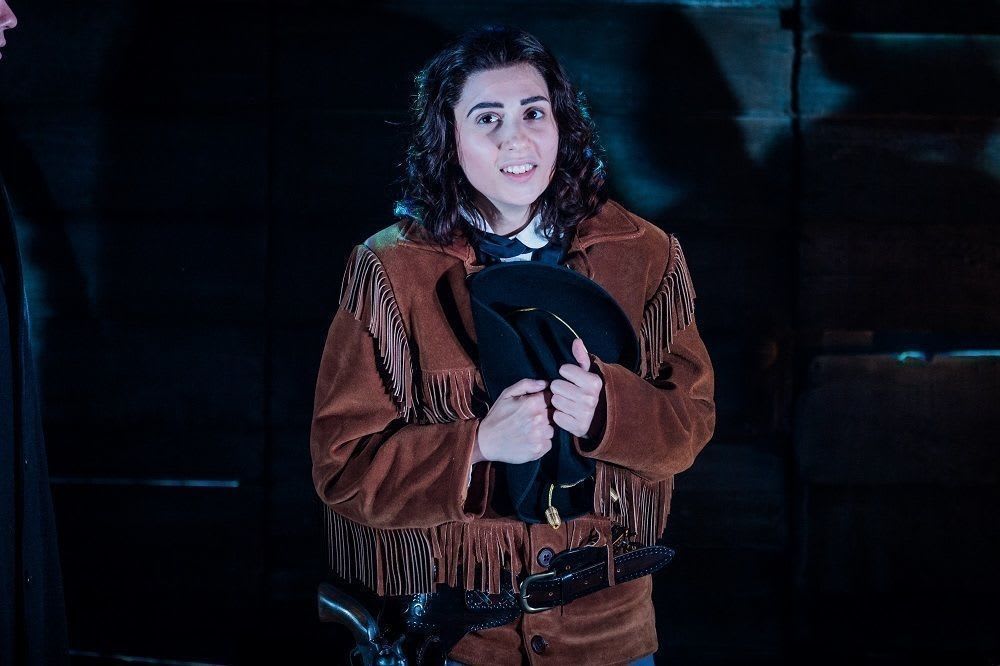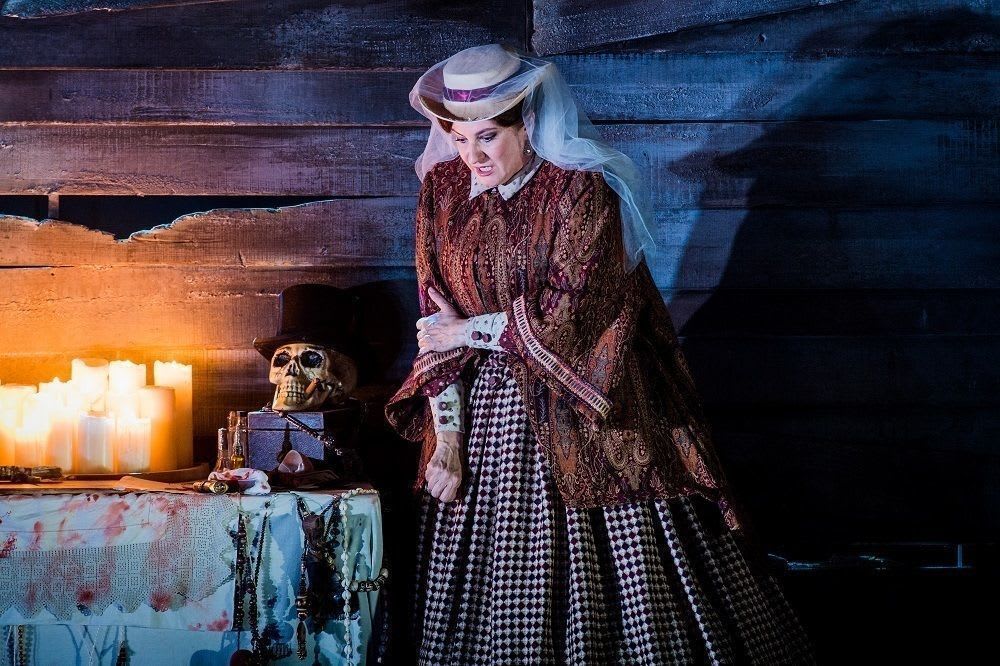 Grange Park seems to have caught American fever—the season opened with Oklahoma and now we find ourselves in the newly independent country for Un Ballo in Maschera. Flag waving, beard bearing and top hats a plenty; it makes a striking opening tableau.
Stephen Medcalf has worked with Grange Park for many seasons with wonderful results. After a big budget Walküre last year, Medcalf is clearly under orders of economy, and the gallery set from his Wagner staging has been repurposed as the backdrop to Ballo. This is generally a successful decision—the beautiful wooden structure boasts a large balcony which, coupled with David Plater's striking lighting designs, is used to great effect.
The shack for Ulrica's fortune telling is wheeled centre stage, and her rituals begin with the sacrifice of a chicken. Once she had warmed into the role, Elisabetta Fiorillo's (Ulrica) dramatic voice added great authority to her predictions. Unfortunately, she is less assured with the movement direction, and lots of the acting comes across as lacklustre.
The chorus are on fine form throughout—Medcalf utilises them particularly effectively in act two during the masked ball. Quick freeze-frames and dramatic lighting shifts move us between the party and Amelia and Riccardo's private conversation which bursts through the courtly dancing.
Last seen at Grange Park Opera as Minnie (La Fanciulla del West), Claire Rutter's Amelia is a far cry from that self-determined lady. Instead, Amelia is seen as a pawn in the men's world, and the violence with her husband Renato (Roland Wood) is gripping—Rutter's terror is palpable and Wood oozes rage. Rutter shapes Verdi's music beautifully, her lightness of touch belies the great power in her voice.
Outstanding performance from Wood, whose gruff, resonant tone marries well with Renato's early worry for his friend's safety and his later fury. His change to tender recollection of his former friendship with Riccardo proves Wood's versatility as a performer. The clapping after his aria would have lasted longer, but we wanted to hear more.
Vincenzo Constanza's (Riccardo) sings with a lovely bright tenorial tone and has the right instincts, but Constanza lacks the power and brilliance in the higher register for Verdi's more heroic writing, especially when surrounded by his powerful co-stars and outstanding chorus.
Matthew Buswell as Sam is a young man to watch—with his resonant tone and easy comedy, he will be a star of the future.
Tereza Gevorgyan makes Verdi's virtuosic coloratura writing look easy. Cast as a gun-toting cowboy companion, Gevorgyan fizzes with energy as she taunts those around her. Unfortunately, Oskar's cowboy cladding feels at odds with the rest of the staging, looking like he's got dressed from the Oklahoma wardrobe.
Conductor Gianluca Marciano navigates an exciting rendition of Un Ballo in Maschera, his well chosen tempi demand the ENO orchestra to perform with precision, and they certainly deliver. It is a pleasure to hear the orchestra in such excellent form; this is a group who really understand the intricacies of Italian opera and London's loss is our gain.
The move to Civil War America works well. There are occasional clunky moments with set, and incongruous details such as Oskar's costuming but the interpretation packs a punch nonetheless.
Reviewer: Louise Lewis