Uncle Vanya
Anton Chekhov, a version by Andrew Upton
HOME Manchester
HOME Manchester
–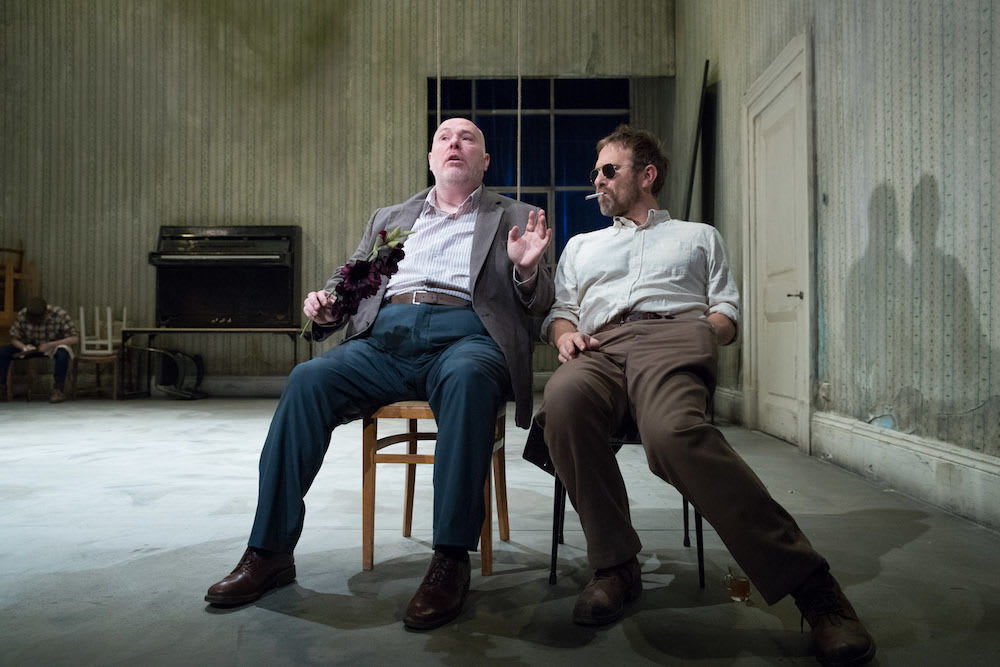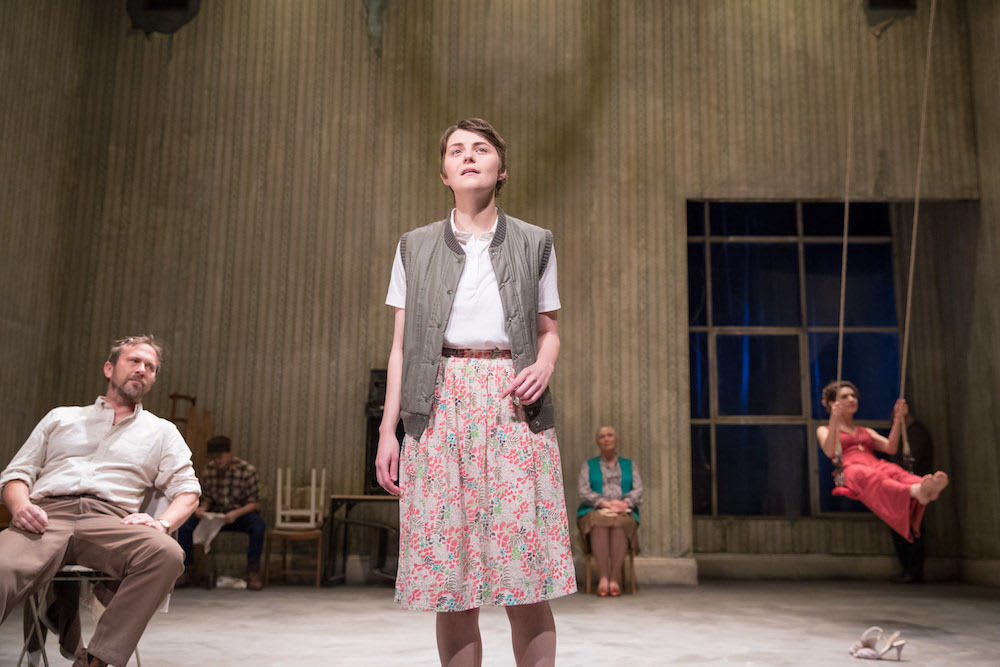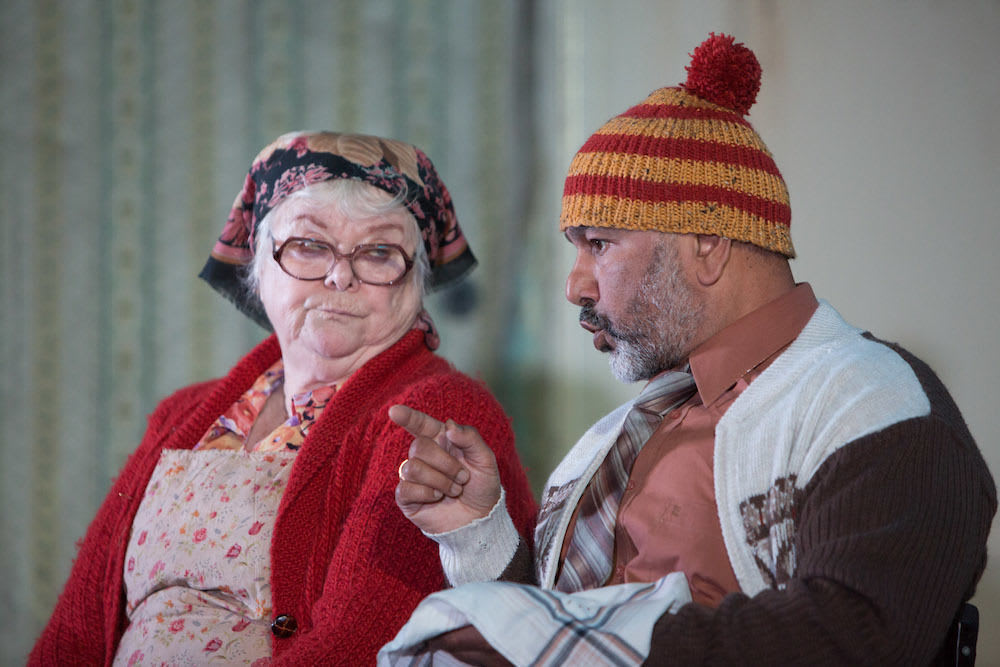 For his new production of Chekhov's "Scenes From A Country Life", as it is subtitled, directed in 1899 by Stanislavski in Moscow after a couple of years' successes in the Russian provinces, Walter Meierjohann has chosen Andrew Upton's fresh, clear and modern adaptation and set it in some indeterminate period between then and now.
When interviewed for the BTG podcast, Meierjohann justified including this play in a season commemorating the October Revolution in Russia twenty years after this play was completed by labelling Chekhov a "prophet", documenting change as the old order is questioned and overthrown, even casting the Professor in the role of the Tsar.
That last part may be a stretch, but there is a thread running through most of Chekhov's plays of the decline of the aristocracy, shown visually here through the peeling, stained wallpaper and leaf-strewn floor of Steffi Wurster's design for Professor Serebrayakov's country estate. There is also an environmental theme through doctor Astrov's management of his own land and frustration at others who waste or destroy natural resources.
But the most prominent theme is of unconsummated love, both unrequited and mutual but impossible, and the depression resulting from it. Young Sonya (Katie West) has been secretly infatuated with Astrov (a smooth, charismatic Jason Merrells in a part Stanislavski kept for himself, as did Olivier at Chichester in 1962), whereas Vanya (Nick Holder) is less-secretly obsessed with the much-younger wife Yelena (Hara Yannas) of the Professor (David Fleeshman).
Astrov also becomes captivated with Yelena, and this affection seems to be mutual, but there is no way she can be unfaithful to her husband. But all of this unresolved passion means that no work is being done on the estate and the place is falling apart around them.
It's also a play about waiting and passing time just as much as anything written by Beckett. Telegin (Kriss Dosanjh) happily waits out the rest of his life, faithful to the wife who left him for another man the day after their wedding. Yelena is bored in the country but isn't willing to fill her time helping to run the estate. Vanya begins to resent running the estate for the Professor and sending him all the money for no thanks, but returns to doing just that by the end.
The production, while still clearly a story from pre-revolutionary Russia, has a look and sound that a modern audience can easily relate to without setting it in a specific period. There is certainly an atmosphere of the slow pace of country life punctuated by explosions of passion and anger, accompanied by the stormy weather outside (the subtle touches of the rain on the window and the tree branches outside waving gently are very effective).
Meierjohann's production doesn't go for all-out naturalism, as some of the monologues are delivered directly to the audience, one with house lights up, and there is some effective musical underscoring, some from the ghostly player-piano at the back, to accompany the more realistic sounds of wind, crickets and rooks in the background (sound design by Melanie Wilson).
Some of the scenes feel a little slow and the transitions between parts of some scenes on entrances and exits could be smoother, plus there are some actions that have been clearly added that look grafted-on as the dialogue pauses for them to happen. But these are minor gripes for a production that runs pretty slickly overall and features fine performances all round.
For a play that focusses on boredom, depression and unfulfilled ambition, Meierjohann has found the humour sprinkled liberally throughout Chekhov's script—something that Stanislavski often failed to do, to Chekhov's frustration—but has also treated the more serious themes with full-on passion and seriousness. The final scene between Astrov and Yelena is absolutely compelling and emotionally taut—the tension in the audience was palpable.
It's a finely detailed staging of a play we don't often see around here and is definitely worth seeing.
Reviewer: David Chadderton