Under Milk Wood - Semi Skimmed
Dylan Thomas, adapted by Guy Masterson
Guy Masterson / Theatre Tours International Ltd
Assembly George Square Gardens
–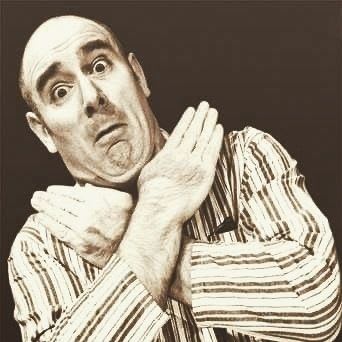 It's fitting that after a year of theatrical silence upon the boards of the Edinburgh Festival Fringe, and as Guy Masterson proudly celebrates his 27th year at the Fringe, he would bring Dylan Thomas's classic Under Milk Wood back to the stage, thundering softly through the darkness of the sleepy night above the town of Llareggub, and spinning webs of story about the weird and strange people who live there.
From Blind Captain Cat, to Rosie Probert and the Reverend Eli Jenkins, his comically overblown observations of the recognisable mundanity of village life has lost little of its majesty in the seventy years since it's original release as a radio-play.
Masterson, a veteran of over 2,000 performances of this piece, rocks, spins and lopes around the stage, flitting seamlessly between characters, at times orchestrating conversations between entirely differently voiced and mannered yokels, with a practiced ease and joy that comes with such familiarity. It's at times funny, at times sad, and in many ways the perfect return to the stage for audience and artist alike.
It's unfortunate, then, that a technical issue with the lighting led to more than a twenty-minute delay in the piece beginning, but one that was essential to the piece, as the lights spell out the story throughout, highlighting and contrasting scene and character. It's always preferable to have these things in order, but a delay such as this does hamper the work.
If there's a criticism of the work, beyond the specific technical issues previously mentioned, it's that the piece is still slightly butt-numbing even in this truncated form. Thomas's jocular satirising of the mundanity certainly entertains, but it does drag on just a little at points.
Even with these provisos, caveats and minor grumbles, there is little to knock the power and mastery at hand here. A welcome return for us all, and a chance to laugh at ourselves as much as others.
Reviewer: Graeme Strachan