Under Milk Wood
Dylan Thomas
Watermill Theatre
Watermill Theatre
–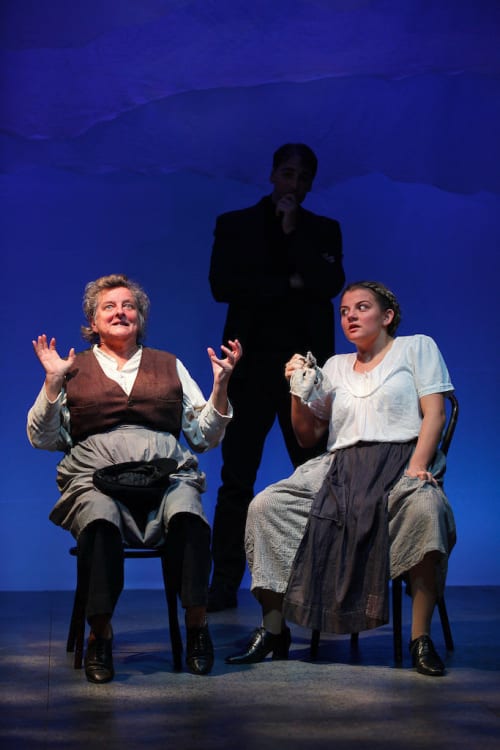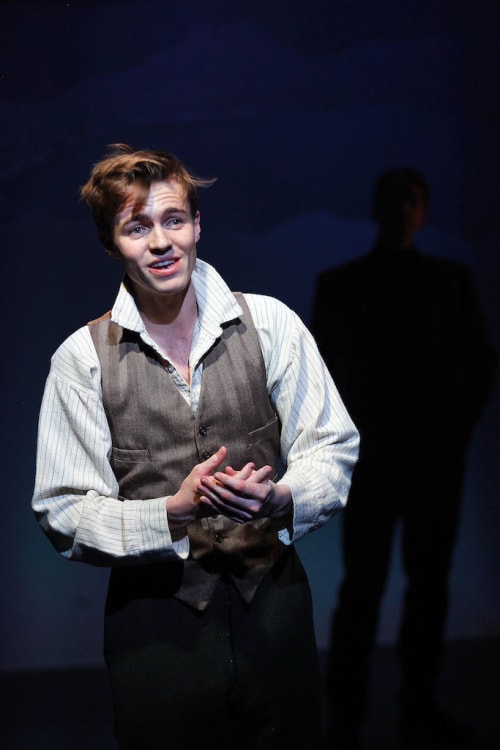 The Watermill Theatre is celebrating its 50th anniversary year and its very first professional production in 1967 was Dylan Thomas' Under Milk Wood, so it is fitting that the theatre should stage this superb revival.
Anna Kelsley's simple design with hanging white drapes suggesting the clouds over the imaginary Welsh seaside village of Llareggub—if read backwards it shows Thomas's humour—is the setting for this lyrical poetic story of 24 hours in this close-knit community where we learn about their lives, dreams and hear all the gossip.
Originally designed for the radio, this "play for voices" is assuredly directed by Brendan O'Hea who has lovingly brought the play to the stage and is blessed by a stellar cast to work with.
Alistair McGowan is outstanding as First Voice who has the Herculean task of narrating the play. It is a joy to listen to his expressive voice as the story unfolds.
This is very much an ensemble production with the highly talented cast playing both male and female parts, seamlessly moving between the sexes and the characters, each one impressively created.
The play begins in the dark. "It is spring, moonless night in the small town, starless and bible-black, the cobbled streets silent…"
As the lights come up, we see McGowan sitting on a swing and so we are drawn into the daily world of the inhabitants.
Lynn Hunter brings a forlorn presence in the shape of blind Captain Cat who remembers his dead shipmates with great sadness. By contrast, she is a sassy Mrs Dai Bread Two and Mrs Organ Morgan who is driven mad by her husband's constant playing of the church organ.
Recently graduated Steffan Cennydd is touching as the Reverend Eli Jenkins saying his morning and evening prayers to the village and is author of the White Book.
Amongst other parts, he plays the lovesick Sinbad Sailors and the nubile Mae Rose Cottage and the obsessed Organ Morgan all with poise.
There is much humour in the play including the rivalry between the droll schoolmaster Mr Pugh (Ross Ford) who is plotting to poison his domineering and repulsive wife, powerfully played by Caroline Sheen.
She also portrays the eccentric Lord Cutglass whose life is dominated by 66 clocks in his house, each showing a different time.
Running the local guesthouse is Mrs Ogmore Pritchard (Charlotte O'Leary) who is so house-proud that she never lets anyone stay and as Mrs Willy Nilly she steams open letters to find out all the gossip.
There is so much to enjoy in this highly delightful production including some beautiful a cappella harmony singing and atmospheric lighting by Wayne Dowdeswells and Gary Dixon's striking soundscape.
The entire company richly deserved the long and enthusiastic audience's applause. Highly recommended.
Reviewer: Robin Strapp