Under Milk Wood
Dylan Thomas
Guy Masterson & Theatre Tours International
Wilton's Music Hall
–

Listing details and ticket info...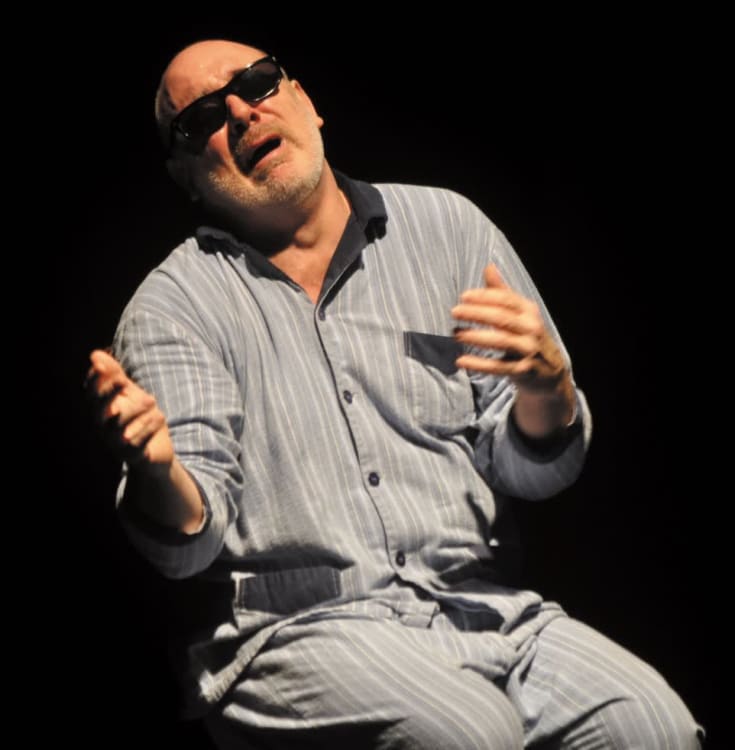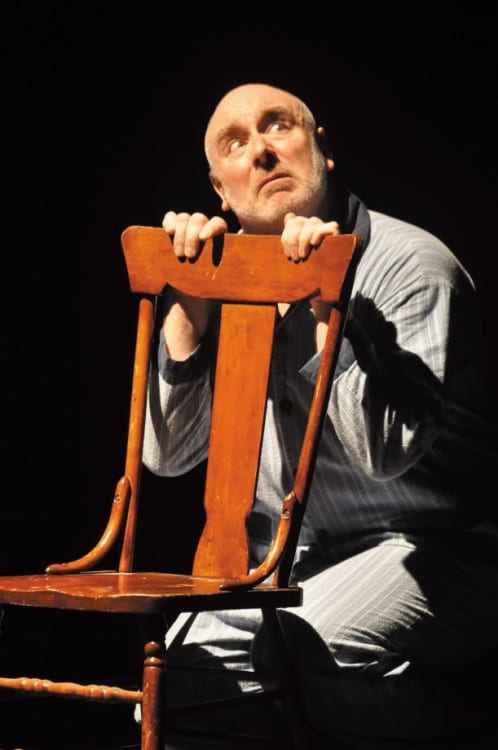 Barefoot and wearing pyjamas, Guy Masterson standing on a chair in the almost empty, split-level stage begins his performance of Under Milk Wood, a story of Llareggub, the fictional fishing village below the wooded area that gives its name to the title of the show.
His distinct Welsh accent opening a dreamlike sequence mellows slightly after a while, but the rhythms, the alliteration and the other playful devices give everything we hear a poetic feel. Switches in lighting help establish the many different characters. Sometimes, it is just a matter of a spotlight from one side of the stage being swapped for one the other side. At times, the brightness of lights throws giant shadows of the performer onto the back wall of the stage. Your eyes could be drawn to watching them as if they are animated cartoons.
Although Guy plays all the characters, there are touches of music and, on a few brief occasions, it will appear as if he is lip-syncing a very different voice to his own.
The comic elements get plenty of laughs as we witness, for instance, Mr. Willy Nilly the postman telling other villagers the news he has read in everyone's mail, or the policeman urinating into his helmet. The characters are cartoonish but also quite moving as they yearn for a difference in their lives or recall someone long dead.
Guy is rarely still, skipping with children, waving his arms, delivering imagined mail as the postman or giving a sermon as the Reverend Eli Jenkins.
It's an entertaining 100-minute (plus interval) performance Guy Masterson has delivered many times over the last few decades. It ends as it begins with the village sleepy and its inhabitants returning to their dreams.
Reviewer: Keith Mckenna