Under the Ground
Katie Barnett and Megan Hughes
Royal Conservatoire of Scotland
Assembly Checkpoint
–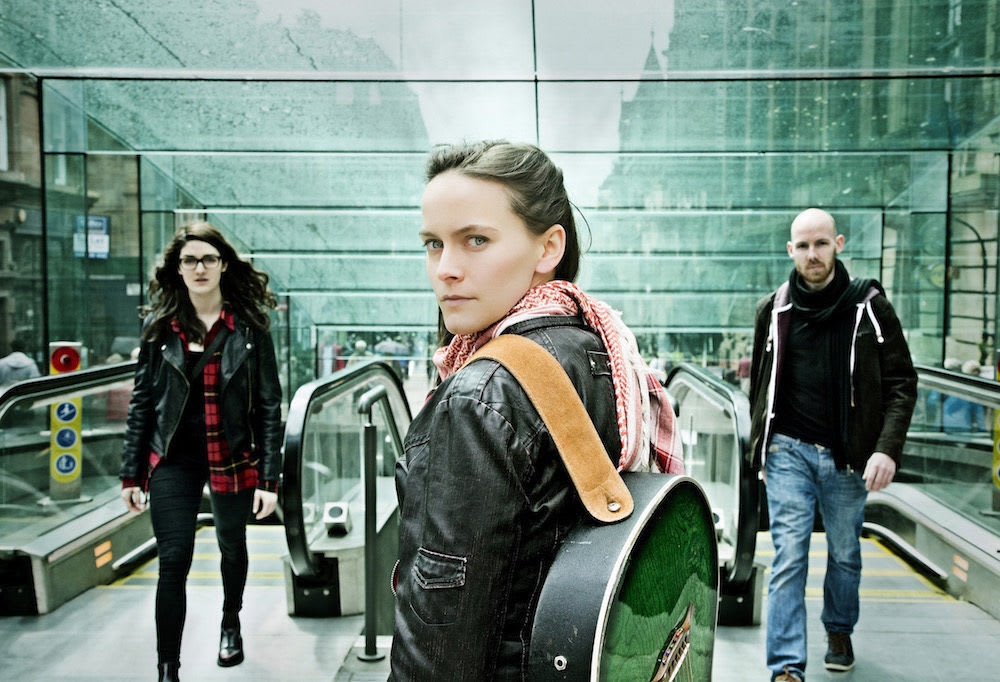 If all Glasgow Metro trips were as exciting as that of The Royal Conservatoire of Scotland's new musical Under The Ground, getting a ticket would certainly be a much more difficult task.
Simply based around the lives of the travellers on an underground train carriage, the musical takes the audience on a journey through an unwanted marriage proposal to a stalker in need of love. The concept, although slightly clichéd, is pulled off to a very high standard, with slick direction by EJ Boyle keeping the production moving at a fast pace.
However, it is the music of this piece that really sets this production aside from other new musicals at the Fringe. Beautifully written by Katie Barnett and Megan Hughes, the show's songs are set to the backing of a small-scale, on-stage band, creating a very intimate musical experience.
Using both soundscapes and full company numbers, the show cleverly highlights the diverse life stories and individuality of all those whose lives cross for a split second in a metal container, deep underground. The ensemble harmonies seem to envelope the room on more than one occasion, creating a heavenly atmosphere, very much in juxtaposition with the world from which all the characters have appeared.
As an ensemble, the cast doesn't seem to bond as cohesively as they could at times, with emotion dipping from storyline to storyline. This certainly helps create the atmosphere of a jumbled demographic, however, and once you are totally involved in the actor's story, every moment of this musical mind map is both captivating and emotional.
Nicolette Macleod as Tabitha is very much the linchpin of this production, upholding an emotional yet somewhat ominous storyline that becomes clearer throughout the course of the musical. Her strength of character shines through and not only does she gain the audience's trust, but by the end of the production she has stolen their hearts as well.
Under The Ground may appear as a slightly tongue-in-cheek concept but, so long as you are ready for an emotional voyage, the Royal Conservatoire students will do their upmost to steer you in the right direction.
Reviewer: Liam Blain