Underground Railroad Game
Jennifer Kidwell, Scott R Sheppard
Lightning Rod Special, Soho Theatre
Soho Theatre
–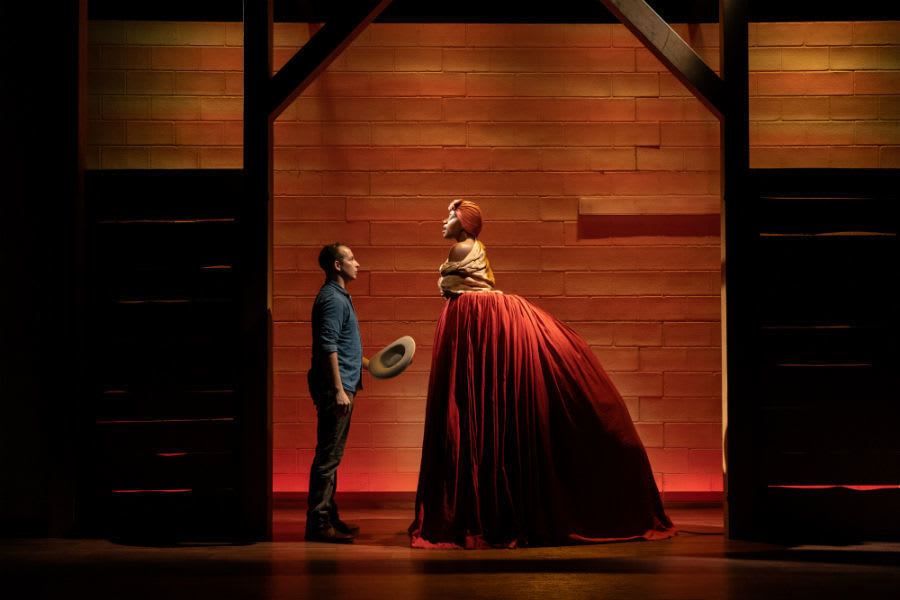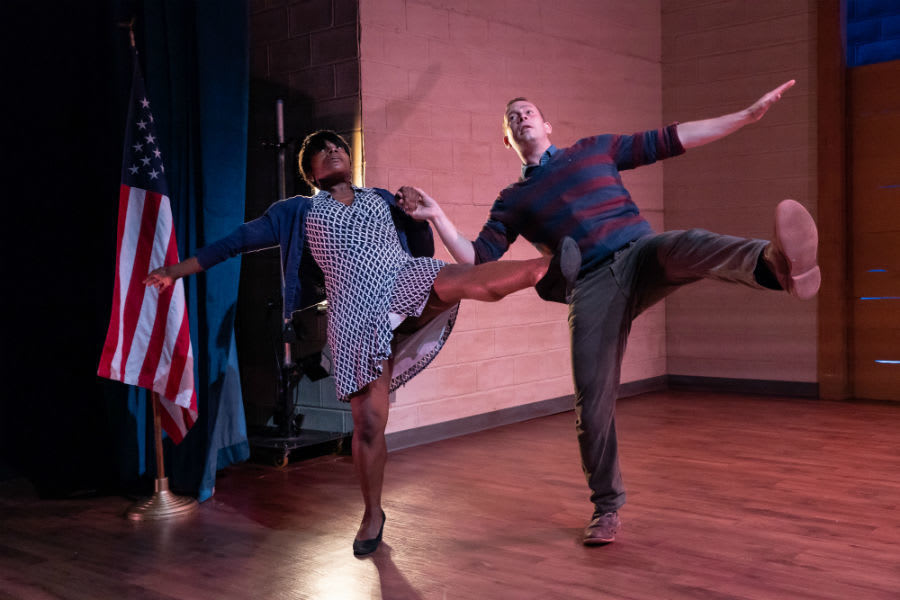 Liberals are not given an easy time in Scott Sheppard and Jennifer Kidwell's comic romp Underground Railroad Game.
It mocks how a school deals with race in American history and presents a surreal picture of a link between race, and power in a sexual relationship.
The African-American Caroline (Jennifer) and the white Stuart (Scott) are teachers in a Hanover Middle School organising an absurd interactive project on slavery in which children designated as Unionists smuggle slave dolls past other children designated as Confederates from one room to a box labelled safe house in another room.
The audience as the imagined children are divided into the different sides in the Civil War by envelopes under each seat containing either a blue or grey soldier.
And if any child feels they need to stop, then Caroline tells them the "safe word is Sojourner."
However "political correctness" in language is something they keep for the kids. While they are out walking, Caroline tells Stuart she has had too many conversations with white men who are worried they might say something racially insensitive.
That's not a problem for this pair who flirt with each other using racial taunts and, after a brutal sexualised fight, enact disturbing and violent sexual fantasies in which Stuart is stripped naked, beaten with a stick by Caroline who then watches as he masturbates into a blanket while repeatedly shouting the words "Nigger Lover".
The sequence leaves them looking guilty and ashamed.
But this isn't really political satire. The show is too mischievously concerned to provoke with cartoon excess to have any political bite.
The characters are merely a collection of usually conservative tropes about liberals messing up the schools with progressive activities, cluttering up the language with political correctness and being the major cause of rampant excesses of sex and violence.
Yes the performances are confident, humorous, and engaging. Many of the scenes are striking. At one point, Caroline standing in a huge bustle that towers over Stuart sings movingly "Sometimes I Feel Like a Motherless Child". And of course it might be difficult to forget Caroline forcing Stuart to stand naked on a box while she assesses him and beats him with a stick.
You will ponder about the show, talk about it with your friends and even marvel at how daring it is. But that is all. It has nothing really to say about the world, or the systematic violence of American society towards black people.
If someone from the extreme right accidentally steps into a performance, they might imagine it confirms their prejudice about liberals even as they campaign to get the show banned, though on that score Scott and Jennifer needn't worry. The liberals will defend them.
Reviewer: Keith Mckenna