Undetectable
Tom Wright
King's Head Theatre
–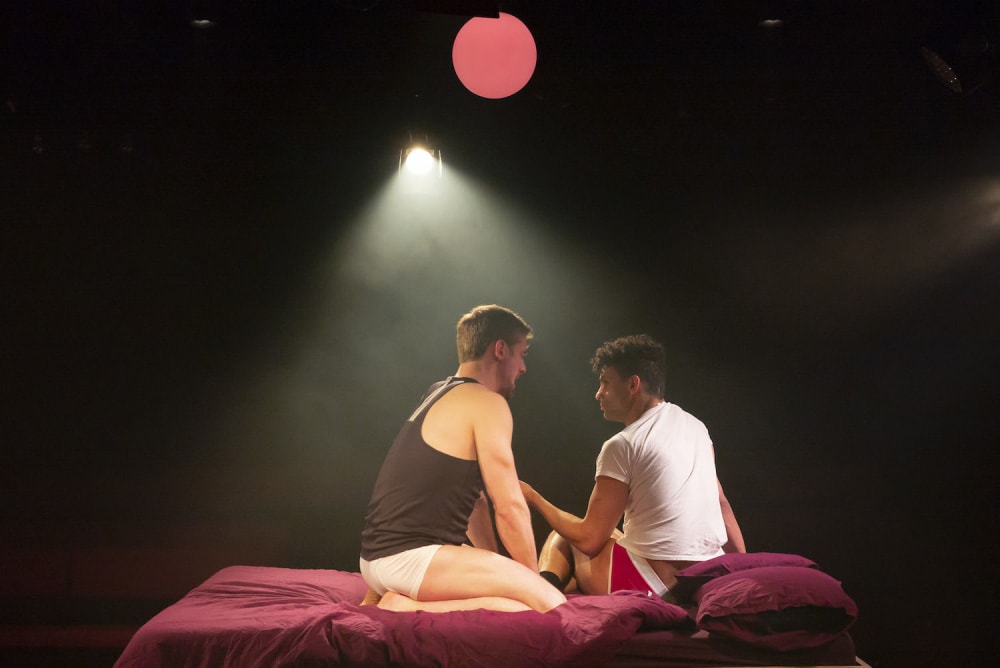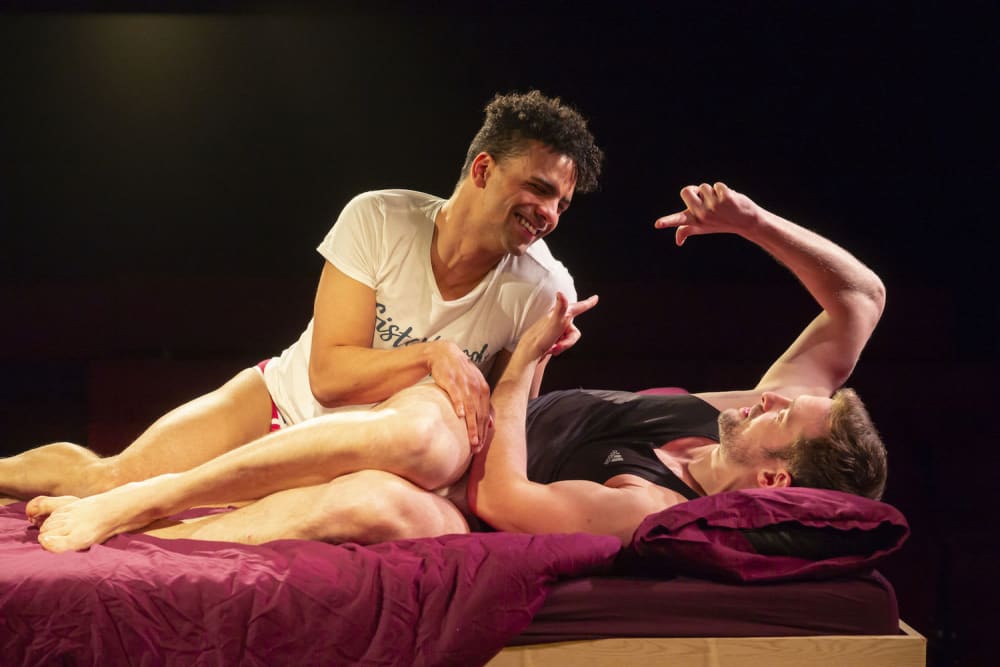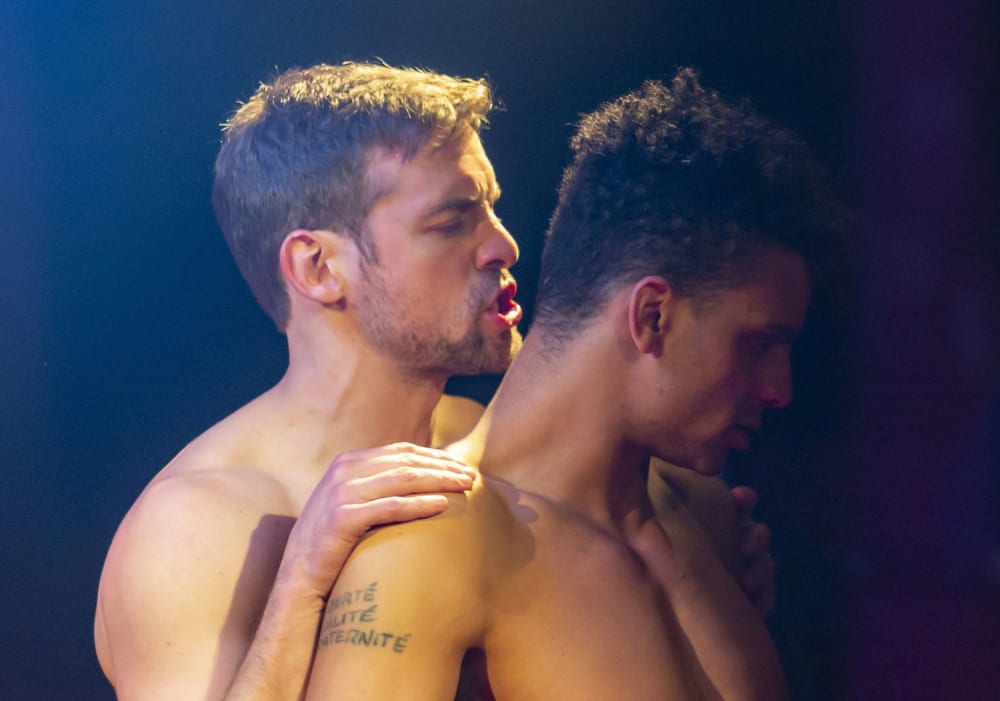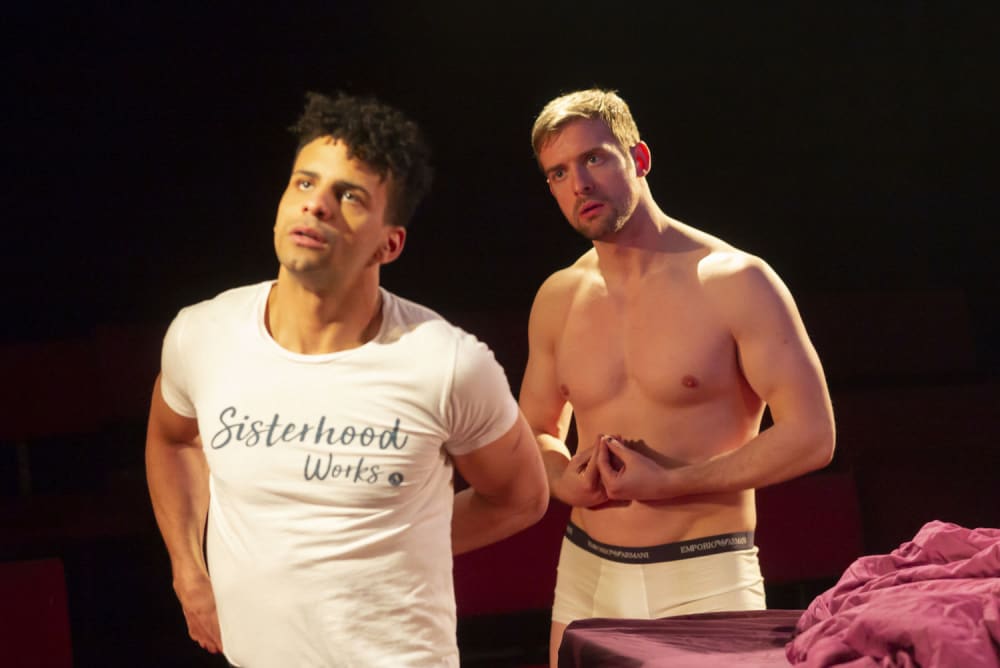 Alexis and Bradley have been dating for three months after meeting through Tinder. By mutual agreement, they've been taking it gently, chilling out, getting to know each other: cuddles only. Could tonight be the night that all changes? That seems the plan but things don't go smoothly.
Tom Wright's new play uses one budding relationship to explore themes of safe sex, honesty, race, responsibility and the use of chemical stimulants in the lives of contemporary gay young men. That sounds very serious but it is a play about people not issues, people finding themselves and each other, which makes it both touchingly tender and very funny in its frankness.
The play's title here has a special significance, for it is used in medical parlance to describe the status of a person who is HIV+ on drugs that have reduced the level of infection so much that it does not register in blood tests and is too low to be transmittable.
Though very explicit about sex with some simulated action and full frontal nudity, there is nothing prurient about this play. Riki Beadle-Blair's production places the action entirely in bed or around, moving easily between the moment, some amusing role-play, fantasy and memory sequence, though a hectic montage of incidents to conjure up the chem-sex scene as they frantically circle the room goes on too long.
Freddie Hogan plays Lex, a personal trainer, fit and butch-seeming though that's not how he sees himself. Lewis Brown is Bradley, self-described as black and effeminate with Beyoncé his spirit guide. He's a schoolteacher (and, the signs are, a good one). Together they present a relationship that becomes totally convincing, they handle its shifts and contradictions very naturally and suggest genuine mutual attraction.
The success of retroviral treatments and the introduction of PrEP medication may change the HIV risk but that doesn't alter the responsibilities involved in any caring relationship. What do you want from each other, this play seems to ask; what do you want from life?
Reviewer: Howard Loxton