Unknown Rivers
Chinonyerem Odimba
Hampstead Downstairs and Celia Atkin
Hampstead Theatre (Downstairs)
–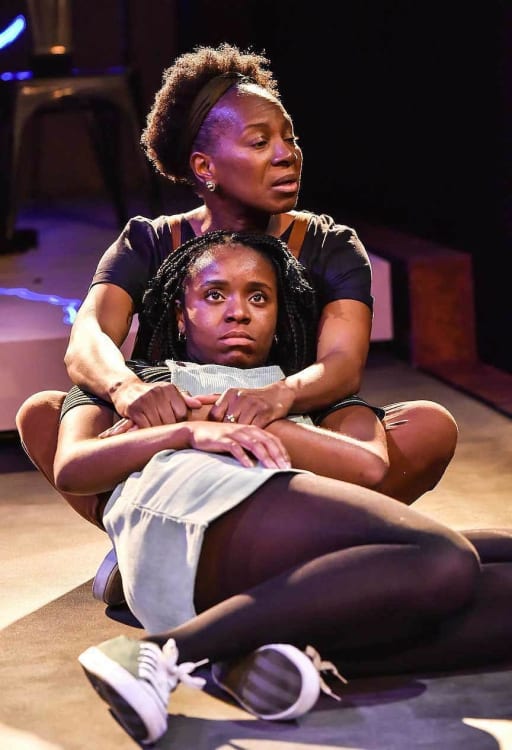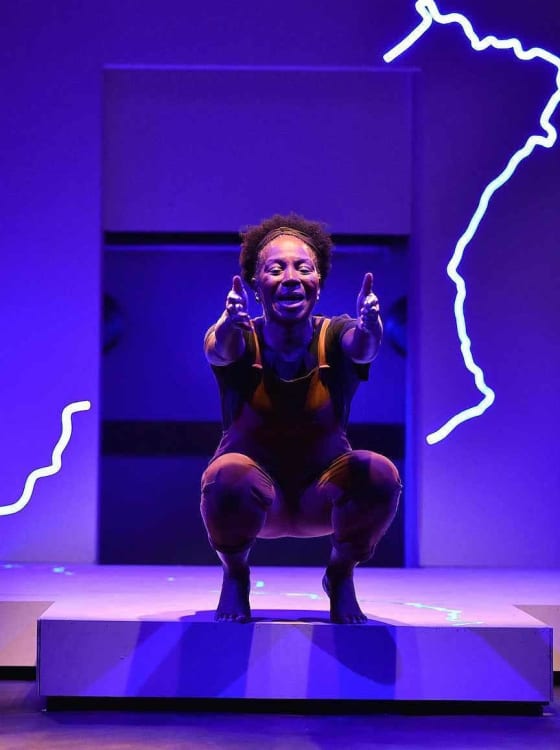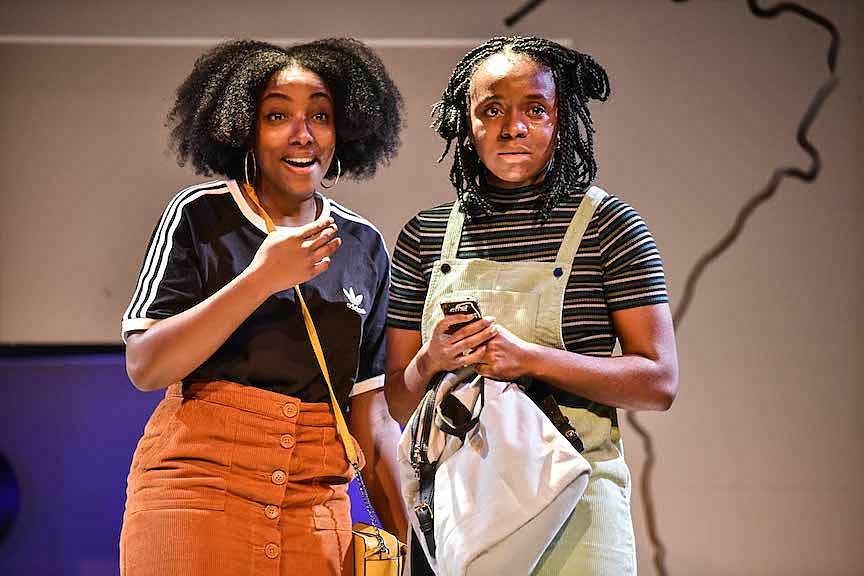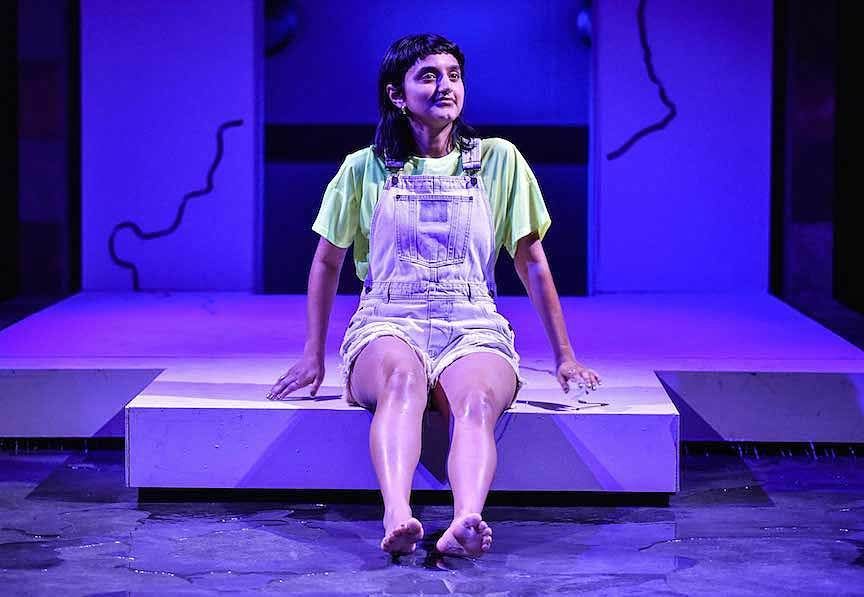 Chinonyerem Odimba's new play packs a lot of ideas into its ninety minutes: mental health, teenage pregnancy, female friendship, black womanhood, mother-daughter relationships and being the only non-white in an all-white firm.
Eighteen-year-old Nene is agoraphobic. It seems to date back five years to an incident which isn't specifically spelled out but probably what led to the birth of her baby. Since then, schoolfriend Lea, slightly older, has been a regular visitor, coming round twice a week for a chat with her chum; now Lea is getting her to brave going out to a café.
The experiment is nearly scuppered when brash, sharp-voiced Lune, a colleague at the publishing firm Lea works for and a new friend, gatecrashes their luncheon setting off a nosebleed reaction in Nene, but, with calm support from Lea and the help of Lune's hip flask, the three go rushing around together in a sequence of short scenes.
In recent new plays, multiple short scenes often seem to suggest that the writer is thinking of television presentation but here, interspersed with scenes in which Nene's mother Dee speaks directly to the audience, there is a contrast and balance between them that makes this an engaging dramatic format. Daniel Bailey handles the transitions skilfully and gets a particularly fine performance from Doreene Blackstock, a calm presence sharing her thoughts, the concerns of a mother who wants to protect her child yet ought to be pushing her out into the world, a mother who feels some guilt about Nene's condition and gives a hint of what might have caused it. There is a beautiful sequence where she shows pride in her daughter and a surreal presentation of mother and child bonding that provides the play's title.
While at first it seems it is Nene's phobia with which Unknown Rivers is concerned, it becomes clear that all that three young women have problems.
Renee Bailey's gentle, supportive Lea not only risks going along with Lune's madcap enthusiasm but she also reveals her own difficulty in trying to match up to her mum's expectations—made it to university, got panic attacks, flunked it. She got a job with a posh place, but what does she actually do there?
The in-year-face energy of Aasiya Shah's Lune is a façade. The scars can be seen on her thigh long before she mentions self-harming.
Production, performances and the proximity of the intimate staging give Unknown Rivers a throbbing reality mixed with a magical realist imagination that makes this an absorbing evening that, via a Nigerian folktale told by Dee, reaches a poetic conclusion suggesting that it is being yourself that brings happiness, though it doesn't make the problems disappear.
Reviewer: Howard Loxton