Unleashed
Conceived, developed and made by the Young People of Barbican Guildhall Creative Learning and Boy Blue Entertainment
Barbican Theatre and Dance
Barbican Theatre
–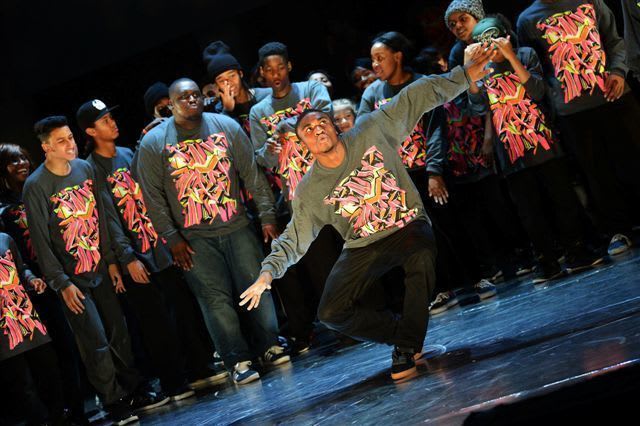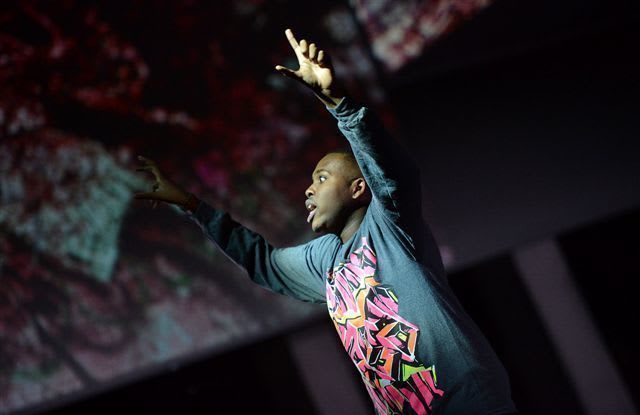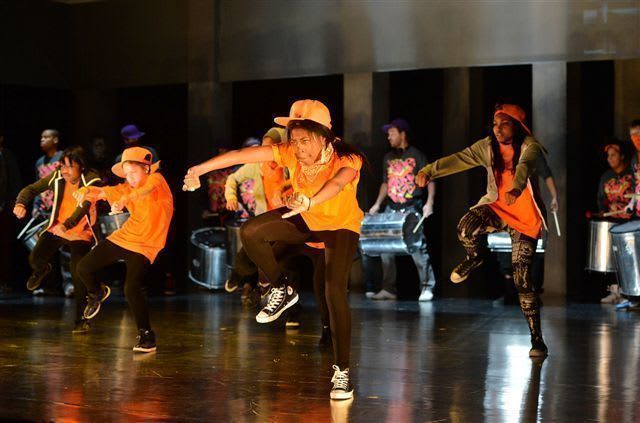 This is a project that brings together the youth of Barbican Drum Works, Barbican Young Filmmakers, Barbican Young Poets and Future Band and Blue Boy Entertainment's youth group Da Bratz and older youth company Da Blues. It is a show that explodes on the Barbican stage with an unleashing of talent and feeling.
Though guided and supported by professionals, led by directors Walter Meierjohann and Kenrick Sandy, this is a creation of the participants themselves, their ideas, their concerns, their hopes, expressed in music, poetry, dance and images.
Driven by the beat of dozens of drummers it is a liberating and emotional experience, not least for those on stage, that is movingly honest. It left me welling tears of joy.
It opens from darkness with a single figure in a spotlight spouting poetry in front of the Barbican's reflective "curtain". This clearly was not what some of the audience expected and drew a couple of titters. That did not throw Kareen Parkins Brown, if it was he, delivering his own poem "The Dream Dealer". This poem and others set a pattern for the ambition and accomplishment of the performers.
So grind your crimes
Against reality into a thick
Spliff and smoke until your dream daggers your lungs.
You will cough heavenly concoctions and develop
The munchies for a revolution, until your second
Hand hope encourages others to pick up the habit.
Kareen's poem is not about dope but about doing, about creativity and, as the stage opens up, there is at first a single dancer, moving to the rhythms of the verse, and then pairs and more and the drummers, and we are into a show in which the poems help shape and articulate what is expressed in the movement and music.
These youngsters know confrontation and violence:
Yeah, this is a serious issue
Knives are now pushed in you, exposing tissue.
Popping and locking now forgotten.
It's all out war
That many are locked in
Borders are defined by postcode.
So goes part of another poem by Kieron Rennie.
There is a sequence on the riots with a montage of video images and a trough of fire, a video confrontation between Harriet Harman and Michael Gove. There is a live speechifying parliamentary sequence with a young woman delivering the government's statement backed by multiple Cameron-masked figures and there is also a montage of youngsters' personal riot memories touchingly punctuated by a very young voice repeatedly saying "I don't remember". Also on video there is a set of intercut multi-screen interviews of parents talking about their children.
The dancing and drumming are the heartbeat of the evening but this is far from just a street dance show (though that's terrific) and, unlike some of the talent shows on television, it does not dazzle with lasers and lighting in case the performers can't generate enough excitement. Here the performers are the centre of everything and they display plenty of talent. Even more impressive is the way that they have been melded together, always interacting. Dancers are matched to poetry, drummers matching dance moves, dancers holding the drums as they are beaten.
It makes an invigorating evening that certainly showcases the work that the Barbican and Guildhall are doing but more importantly makes a show that poses questions at the same time as expressiong hopes and passions and enormous enjoyment.
Reviewer: Howard Loxton