Unrivalled Landscape
Lara Muth, Archie Maddocks, Ernest Hall, Will Gore, Benedict Fogarty and Caitlin Shannon
Orange Tree Theatre
–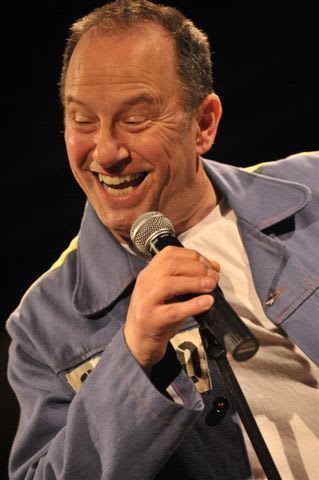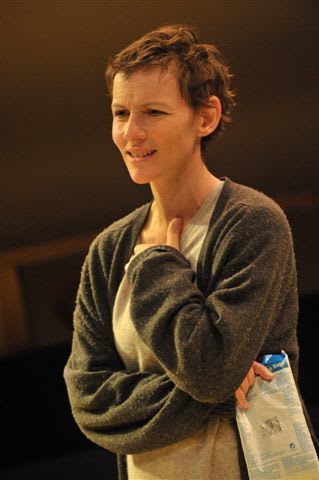 This year, the Orange Tree's New Directors Showcase has Alexander Lass and Nadia Papachronopoulou directing plays written by the theatre's own Writers Group.
There are six short plays by six different writers but all with a Richmond setting and featuring overlapping characters. Each of them has something that haunts them, something violent in their past that they are trying to deal with.
Lara Muth's Killing Time is set in the middle of the night during a deer cull in Richmond Park with Andy hoping a bullet will solve his problems. We meet him again in Goodbye from Me by Ernest Hall in gaol the day before release, a broken man, a comedian performing a last stand-up gig for the prisoners but finding he's lost his skills as well as hope. John Bowler captures his forlorn desperation in the dark park and his confusion at having to face the world again, but though he builds the pain that scene seems over-extended.
Andy thought he was alone but a tourist discovered him in the Park. There is always someone else, she says. That's also what Trinidadian park warden Kizzy says in Archie Maddocks's Kizzy and the Prince to the young man she sees bursting into tears as he prostrates himself to pray. He is a younger son of the Bahraini royal family, disturbed both by the threat from assassins under which his family live and the brutal way in which their regime deals with their opponents. Nicola Alexis makes Kizzy a feisty, confident young woman but she has her own nightmares of past horrors.
Royals aren't used to being treated as equals; for Prince Faris it's a new experience. Ash Hunter makes him seem gentle and caring but he is both riled and fascinated by this stranger. This is a beautifully-played two hander and the relationship develops into Benedict Fogerty's Ties which finds Kizzy heavily pregnant and Faris, returning after an absence, struggling to match his royal duties with support for Kizzy.
Will Gore's Portman Avenue introduces journalist Kate, sent off to interview a reluctant Kizzy who has been witness to a tragic event. It briefly involves all the other characters, including Gary who turns out to be the foreman of a volunteer team working in the park.
Ties is as much about the offstage problems of Kate's marriage as what is happening in her life as a reporter and these lead to the final play, The Getaway by Caitlin Shannon. Back from a war zone, Kate has moved away from Richmond, she's late for her volunteering, she has other preoccupations. Then, in an echo of the opening play Gary finds her under the stars with bottles of wine and a picnic hamper celebrating her divorce.
As Sarah Malin and Kieron Jeecchinis play it, stargazing and drinking, it's a kind of happy ending to a sequence of plays that have looked hard at the difficulties of partnerships and of coming to terms with past traumas.
In six plays, the writers have taken on other people's characters and taken their stories further with a remarkable consistency in maintaining voice and character and providing some interesting opportunities for actors.
Reviewer: Howard Loxton