Until.With/Out.Enough, Tearfall, Bloom
Itzik Galili, Sharon Watson, Caroline Finn
Phoenix Dance Theatre
Linbury Studio Theatre, Royal Opera House
–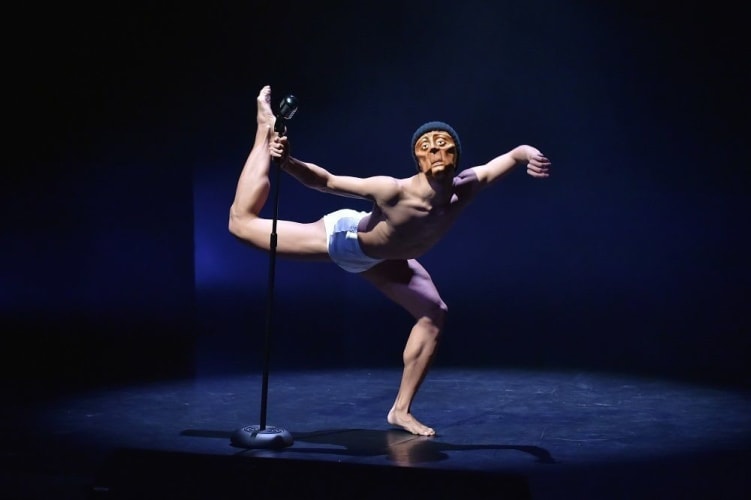 Phoenix Dance Theatre is a company with a diverse repertoire and its current mixed programme, performed at the Linbury Studio Theatre, features a variable bill of new and recently commissioned works.
The company opens with the world première of Until.With/Out.Enough by Israeli-Dutch choreographer Itzik Galili. The movement is technically strong, the classically influenced lines showcasing the indisputable ability of the Phoenix dancers. Repeatedly they move into a vertical line then break into staggered groups, solos or duets as if escaping from their imposed confines. The work aims to explore "the enclosed space that exists within our minds", but, aside from these occasional images, there is little that seems to express the essence of this idea.
The dancers sporadically mouth silent words, an image that should hint at something meaningful, yet in an otherwise technical piece it's an idea that feels strangely disconnected. The repetitive phrases of the music do little to aid a growing monotony.
There are however moments of promise. In its solo and duet work, Until.With/Out.Enough starts to gain some emotional depth, but sadly these budding ideas are quickly cut short. While Galili's movement may suit the company dancers, it never really manages to convey a meaning beyond itself.
Artistic Director Sharon Watson's latest creation combines dance and science in a work inspired by the unique properties of our tears. Considering her complex subject matter, Watson sets the scene with the necessary clarity.
Through spoken word, dancer Prentice Whitlow relates the astonishing scientific facts about human tears. As he talks, the company dancers begin to move in a way that emphasises his words. Throughout Tearfall, occasional phrases of speech or the sounds of crying bring our thoughts back to the opening, but, as the piece progresses and the work gets carried away in the beauty of its fluid movement, this initial clarity is lost.
Despite its scientific opening, Tearfall seems to focus on the emotional effects of crying and the entrancing set design enforces this with its depiction of a comforting and gentle world. Lightbulbs hang like dripping tears and clear balloons, brought on by the dancers, become precious symbols of personal, emotional states. Again, it is the duets which offer the closest connection to the works ideas, hinting at the emotions that might evoke tears. Tearfall is a lyrical, enchanting piece but without its introductory information it would be hard to make an association with the science behind it.
It is with the final work, Bloom, that this variable triple bill comes to life. Choreographed by Caroline Finn, one of the 2014 winners of the New Adventures Choreographer Award, Bloom is a playful, darkly comic work, charming in its oddness.
The piece opens to a cacophony of sounds and squeals uttered by an unusual collection of characters as they converse incoherently around a table. It seems they are waiting for something, their attention on a masked figure who eventually takes his place behind a vintage mic stand. Bloom has the tone of a dark, cabaret-style show, where the line between spectator and spectacle quickly becomes blurred.
Elements of clowning and mime pervade Finn's quirky choreography and each dancer has a distinctive character. Yet this light-hearted movement belies a more serious note that becomes evident as each character takes the spotlight in a series of revealing vignettes. A solo by dancer Carmen Vazquez Marfil echoes the words of its accompanying rhyme. While the words, and her gestures, mock society in 1814, the humour soon gives way to a more serious note on the treatment of women and perception of madness at this time. You end questioning what really lies beneath the façade.
In its latest mixed programme, Phoenix Dance Theatre continues to push the versatility of both its dancers and its repertoire but it is Finn's incredibly detailed, intelligent and entertaining contribution that really stands out.
Reviewer: Rachel Elderkin