Urinetown
Mark Hollmann and Greg Kotis
The Royal Conservatoire of Scotland
Assembly Hall
–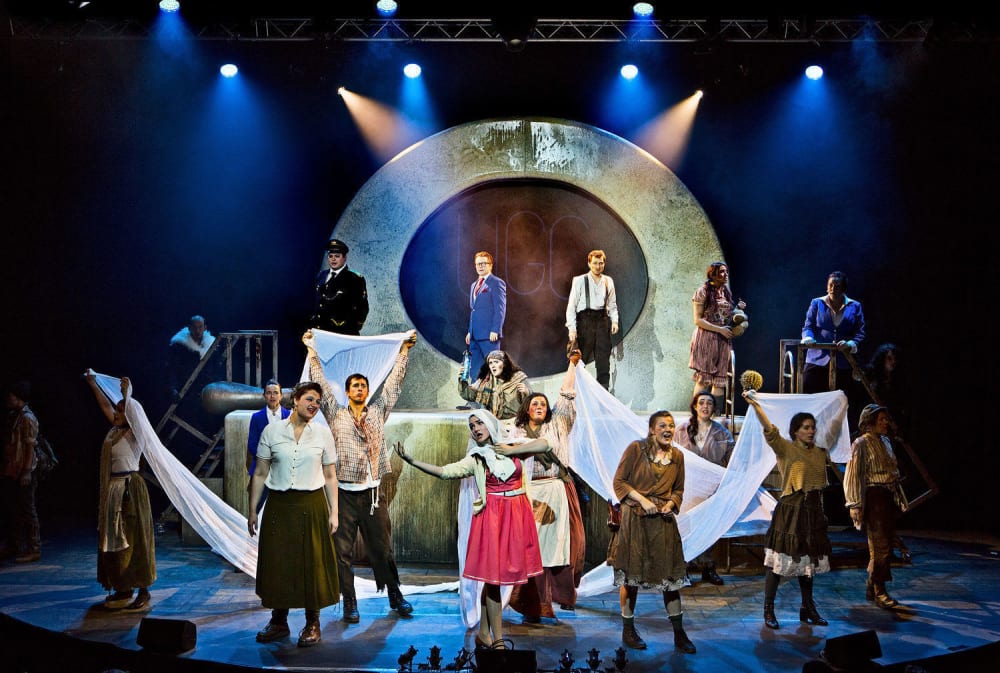 You're in for disappointment if the Royal Conservatoire of Scotland's Urinetown is where you're headed this Fringe.
Back once again with their MA Musical Theatre ensemble, this year's RCS main show, Urinetown the Musical is certainly not up to the usual standard we've come to expect from the prestigious Scottish Drama School in recent years.
Set on an upturned lavatory, Urinetown documents the troubles and rebellions of a town in drought that is being forced to pay to pee by the capitalist "Urine Good Company". A love story between the Assistant Urinal Custodian, Bobby Strong (Graham Richardson), and the daughter of UGC's president Hope Cladwell (Alicia Barban) begins to grow overnight and the power of the people is celebrated and questioned in what is usually performed as a dark satirical comedy.
This time, however, the comedy of the production is overshadowed by poor directorial choices and clumsy choreography. The over-the-top pre-show with cast members running around front-of-house creating awkward confrontations with the audience sets up an uneasy atmosphere in the room that continues well into act one.
Few of the full singing and dancing numbers are pulled off to their full dramatic potential. Possibly the best known song in the show, "Run Freedom Run" is used as background music to the whole cast lifting boxes and kitchen utensils up and down for no determined reason, creating more of a stampede on stage than a rousing, crowd pleasing number.
The use of gloved hand puppets to portray rabbits in the metaphorical song "Don't be the Bunny", although clever in theory, comes across as amateurish within such a high-tech production as this one. It can also be questioned as to why, between every transition from one setting to another, a member of the chorus off-puttingly pushes down the oversized toilet plug that looms over the audience members before heading into UGC headquarters.
Richardson and Barban are definitely redeeming factors within the production and, although unavoidable, it is a massive shame that the leading lady is tied up with tape over her mouth for a large fraction of the show. The couple's rendition of "Follow Your Heart" is beautifully sung, if somewhat awkwardly staged with members of the chorus gallivanting around the playing area, pushing wheeled treads for the lovers to climb.
Lauren Mayer must also be credited for her superb performance as Little Sally. She has perfect comic timing and her ownership of the role is second to none.
Urinetown the Musical is more disappointing than worth disregarding but as a show that should leave us in awe of the talent on stage instead becomes a memory easily flushed away.
Reviewer: Liam Blain