Utopia
Michael Chaplin, Zoe Cooper, Thomas Eccleshare, Alistair McDowall, Dylan Moran, Anthony Neilson, Janice Okoh, Simon Stephens and Chi Onwurah MP.
Soho Theatre and Live Theatre
Soho Theatre
–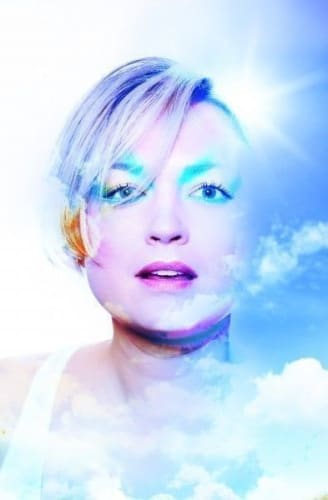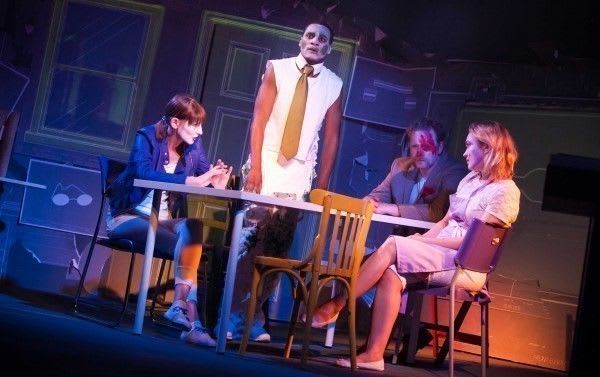 It's interesting to watch a play fighting itself. Strictly speaking, Utopia is one play that contains a number of different takes on what 'utopia' means. This ranges from an old lady trying to live her dead husband's dream to a dinner party where no one can get along. Strictly speaking, it's also 12 separate episodes by different writers and each with different characters that are roughly linked with the idea of utopia.
Neither of these two evenings fits together and Utopia is both overwhelmed by the number of episodes and underwhelmed by their content. The directors Steve Marmion and Max Roberts are the real creative forces here, trying to link together through the staging and the scenery the different episodes, and they're lucky to be working with such an agile and strong cast, Pamela Miles in particular really hitting where it hurts at times.
There are some imaginative and powerful pieces of staging within the scenes and that it's all set in some kind of workshop with blueprints papering the walls fits both the mocked together feel of the night and a utopia's idealistic edge.
Transition between the different episodes is done with a spotlight focusing on one of these blueprints. So a blueprint of a spaceship takes us to a sci-fi utopia, one of the happy and sad masks of theatre takes us to a stand-up act at the utopia club and so on.
It takes a while to realise what's going on but it's an effective way to move through the large amount of material, particularly when the action flits from episode to episode. These transitions are too loud though, in fact the whole night's noise level is just below headache inducing, and happen too often so you're yanked out of an episode you've just got the handle on into another scene with a different premise. Challenging an audience is great, but this is plain aggressive. You end up with high expectations for each scene to justify the being demands made of you and the payoff isn't there: of the 12 takes, only about 4 ("Pam", "Propaganda", "A Nation Free" and "Sunnyglade") are really satisfying.
The second half is easier, partly because there's less to get through so the pace can slow down, partly because the material on stage is better. "Propaganda", about the warlord who realises the error of his ways because of the number of likes given to a protest Facebook group, may be the snarkiest piece of satire I've seen in a while.
Utopia is a very ambitious night, trying to tie together things that don't really fit as a whole. If there had been more consistent writing, both in terms of style and quality, it might have worked but here it feels eclectic in the wrong way. There are moments towards the end where it clicks and you can enjoy the different perspectives as they click against each other, but unfortunately despite some very strong and agile acting from the cast, it never fulfils its utopian promise. There's probably an irony there somewhere.
Reviewer: Tobias Chapple