Venice Preserved
Thomas Otway
The Spectators' Guild
Paynes and Borthwick Wharf, West Greenwich
–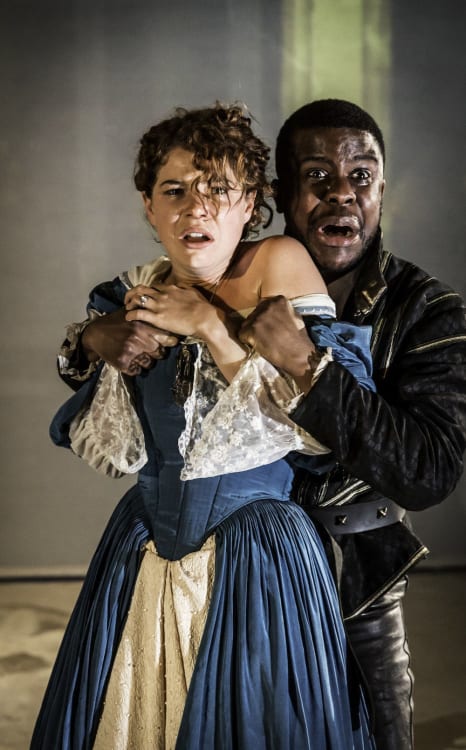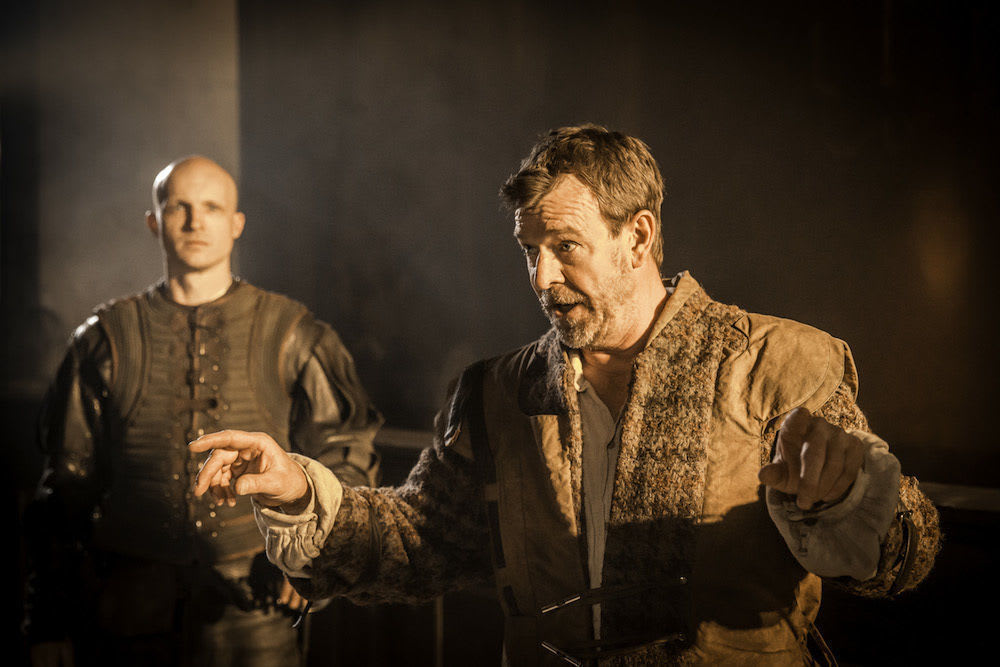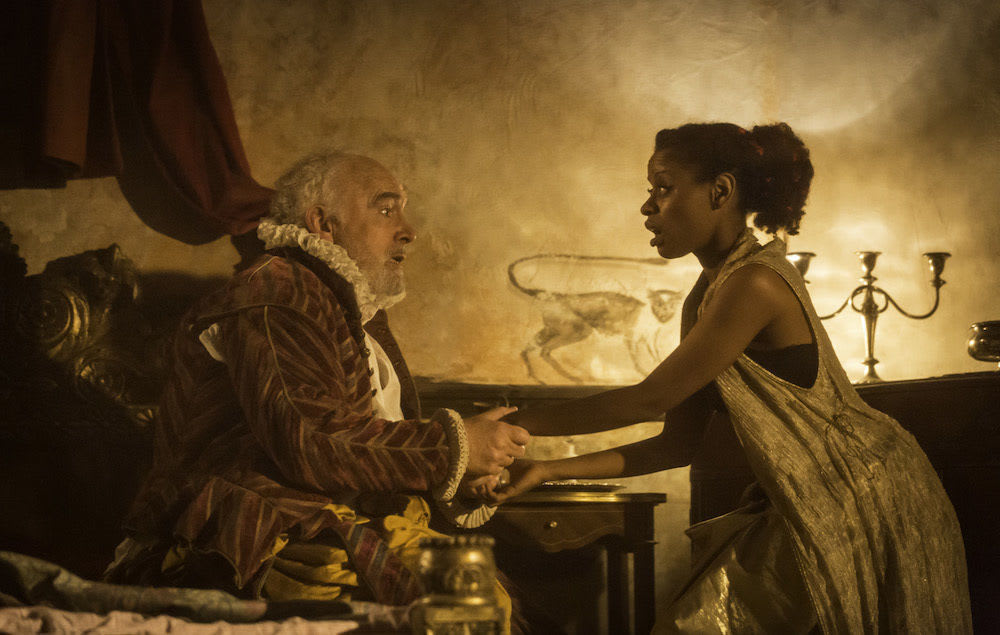 This production of Thomas Otway's bleak tragedy about a plot to overthrow the Doge and Senate of the Serenissima Republic presents itself as a conflict between an idealistic younger generation and a corrupt older generation that rules Venice without enlightenment.
It is presented at a new property development around an elegant old industrial building at Deptford. With the towers of Canary Wharf's money men on the other side of the river and their lights forming a dramatic backdrop as the drama draws to its terrible end, it is easy to see why this seemed an appropriate location that would provide contemporary echoes.
Director Charlotte Westenra's passionate production places emphasis on its protagonist's idealism. With the home of idealistic Jaffier and his beautiful wife Belvidera being stripped by the Venetian equivalent of the bailiff, we are indeed in a world where the moneymen win and ordinary folk suffer.
But the men to whom Jaffier and his friend Pierre give their allegiance are not socialist reformers but bloodthirsty, revenge-seeking rebels. Although the play is in part a cry for liberty and egalitarianism, it is much more about loyalty and honour.
Jaffier saved Belvedira from a shipwreck when her father Priuli had put his own safety first. When they secretly married, Priuli disinherited her. Now they are broke and Jaffier resentful. Pierre, his opposition to the Senate fuelled the involvement of kinky old senator Antonio with his mistress the courtesan Aquilina, invites Jaffier to join a group plotting the State's overthrow and he throws in his lot with them.
The play is preceded by an attempt to transport the audience from London to Venice that somewhat misfires but, once the play proper gets started, this is a clear exposition of the plot that is delivered with conviction.
It is particularly successful in scenes where Pierre and Jaffier meet the other conspirators and when Jaffier betrays the conspiracy to the Senate in which the audience become fellow conspirators and senators, increasing a rapport that extends through the scenes that follow with the audience remaining at the same location. However, this is a production that moves the audience from location to location and this causes problems.
Promoted as a "site-responsive" event, this is not a promenade production that makes the audience real participants. Most are seated rather than mobile for most scenes and, as they make their way between locations, this doesn't become part of the performance, interrupting the play's momentum so that the cast have to re-establish contact and refocus attention at each new location.
Rather bizarrely, in a production that emphasises proximity, several scenes are played behind gauzes. Even more surprising is that, rather than form a barrier between actors and audience, they work extremely well and, as the play draws towards its end, look very beautiful. That they work is because the performances have such power and integrity and the verse is delivered with such clarity.
Martin Troakes is a nasty piece of work as the rebel leader, James Hillier an autocratic Doge and Pip Donaghy more comic than corrupt as masochistic hedonist old Priuli while his "nicky-nacky" Aqualina gets a spirited performance from Ayesha Antoine who makes her a seventeenth-century proto-feminist.
Emilio Doorgasingh's Priuli is a dark authoritarian figure, his hauteur eventually melting into feeling for Jessie Buckley's estranged daughter Belvidera. She makes her a passionate young woman who flings herself at her husband. It is a pity that her final mad scene is marred by not flowing easily from the dramatic episodes that provoke it, so that it feels like a tacked-on addition instead of a tragic culmination.
In black, gold-trimmed tunics, black boots and leather breeches, Pierre and Jaffier look like romantic heroes and they are played with energy. Ferdinand Kingsley's Pierre allows a smidgen of doubt about his character's sincerity until his fine final reconciliation with Ashley Zhangazha's charismatic Jaffier, who delivers a stunning performance that takes the text at a cracking speed without losing a syllable.
The prologue to the play, a carnival procession from the Cutty Sark along the riverside and through streets that mix building sites with new developments and an attempt at carnival festivities, is a sad disappointment after a promotion that suggested something much more glamorous.
The cast, led by a clutch of commedia characters, are unstinting in their efforts to (literally) drum up enthusiasm on a more plebeian level, a wheelbarrow masquerading as a gondola. The pulse is there for communal celebration, but the route is scarcely exhilarating and keeping people to often narrow pavements and pathways means a drawn-out queue rather than a celebratory rabble.
Primed by an impromptu dance class and a political exhortation from Dwane Walcott's Eliot speaking Owen McCafferty's prologue and an exploitive moneychanger accosting along the way, there seems a divided intention, on the one hand to create a carnival spirit, on the other to recruit rebels.
Despite putting critics in a wheelbarrow and the unceasing efforts of Miguel H Torres Umba's Arlequino to engage us, the press night attendees never cohered into the carnival crowd that was presumably intended.
Reviewer: Howard Loxton