Veterans Day
Donald Freed
Marooned Productions in association with Neil McPherson for the Finborough Theatre
Finborough Theatre
–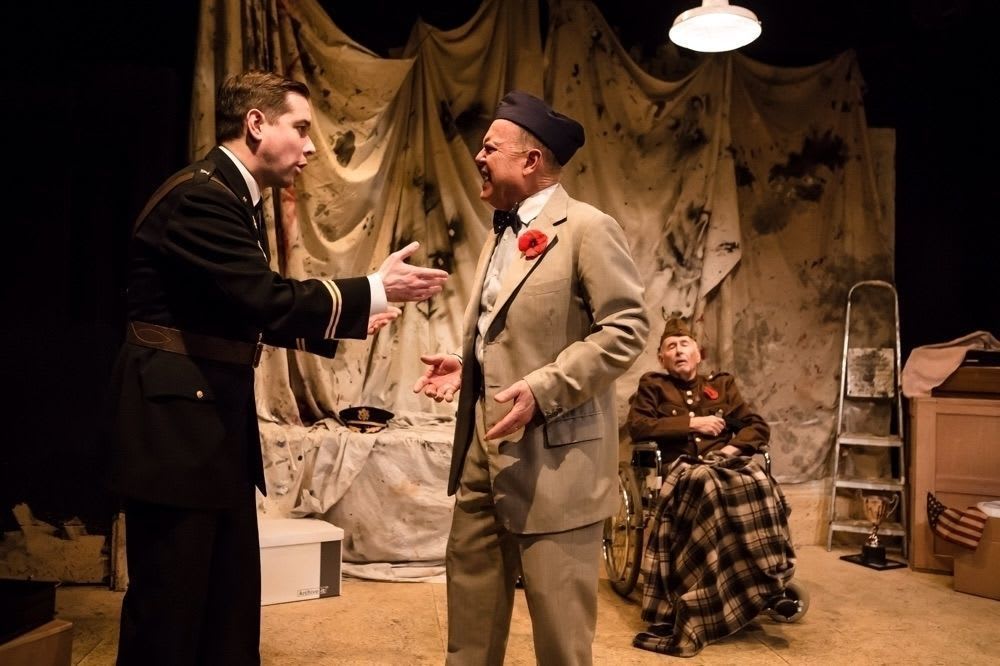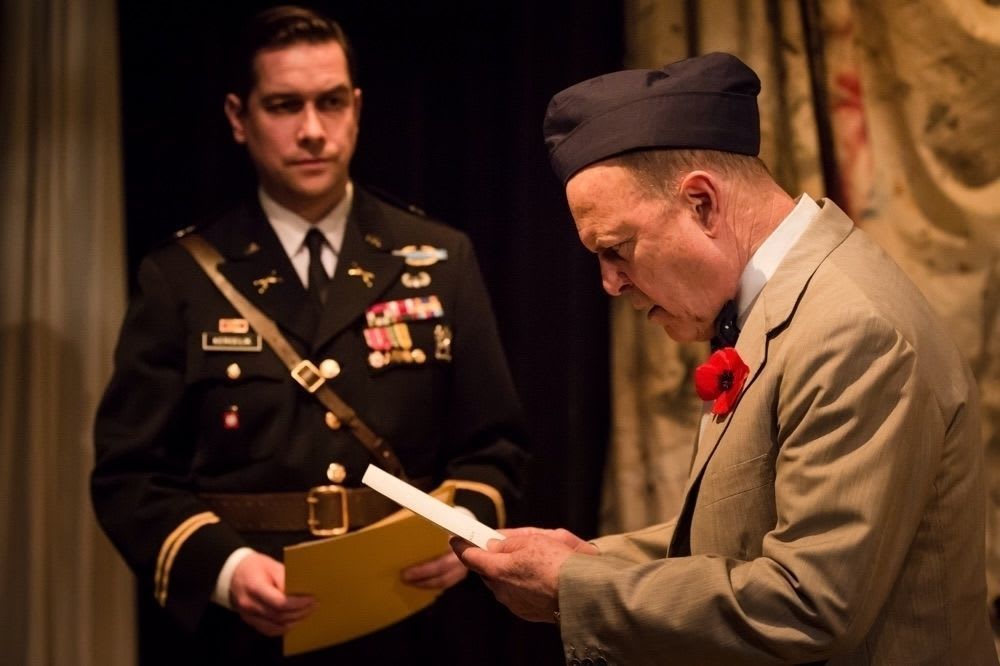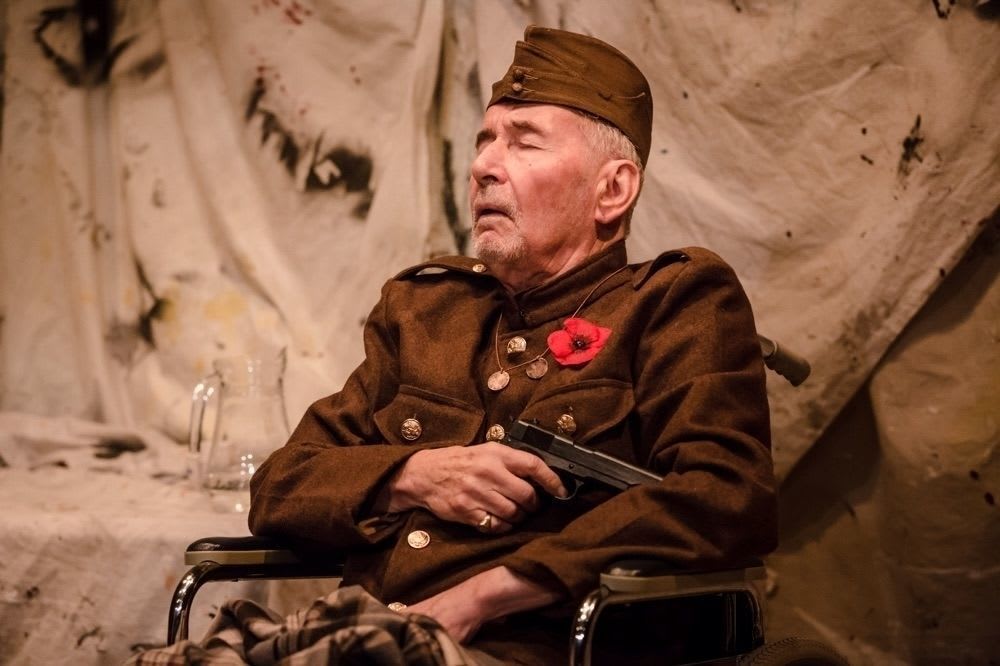 Rituals of commemoration for wars a country has fought are almost always important to those who rule a country. They are an opportunity to encourage national unity, patriotic sentiment and an appreciation of militarism. The actual suffering of those who survived is usually downplayed.
Veterans Day by Donald Freed reveals the war trauma of veterans at such an event and the violence that trauma might generate long after the war ended.
The play takes place in 1989 at a Veteran's Administration Hospital in Los Angeles on the day of a ceremony for veterans attended by the President of the United States of America.
In a small room that is being redecorated, three men are preparing to join others assembling for the event. They are strangers but one of them, Walter Kercelik, seems to know an awful lot about the other two.
Private Leslie Holloway (Roger Braban), a shellshock victim of the First World War, sits wearing his uniform in a wheelchair. He seems barely aware of what is happening around him.
John MacCormick Butts (Craig Pinder) is a former sergeant who served in the Second World War, and subsequently became a wealthy businessman. Excitable and seemingly patriotic, he constantly moves about the room talking as if fearful of silence or stillness.
They are joined by a US Army Colonel, Walter Kercelik (Charlie De Bromhead) a highly decorated 'poster boy' of the Vietnam War. Although initially calm and measured in the way he engages with Butts, he grows angry as he tells Butts about the secret horror that haunts each of the men. Arguing that they and millions of other soldiers have suffered because of those in charge, he makes a deadly proposal.
The cast work hard to give the play some dramatic credibility but cannot overcome its weaknesses. The characters are insubstantial and it is difficult to care about them. The dialogue is unconvincing. The plot simply lacks believability.
There is no obvious reason for Kercelik to spend the play confronting Butts with the secret horror of war. Nor is there any psychologically convincing reason why Butts doesn't walk out of the room and report Kercelik as a dangerous maniac.
Rather than empathise with the men or even consider the political points shared by many in the anti-war movement, a number of the audience will simply conclude these characters are mad and the writer a bit irritating.
Reviewer: Keith Mckenna