Victoria
Choreography, direction and scenario Cathy Marston, music Philip Feeney
Northern Ballet with The National Ballet of Canada
Curve Theatre, Leicester
–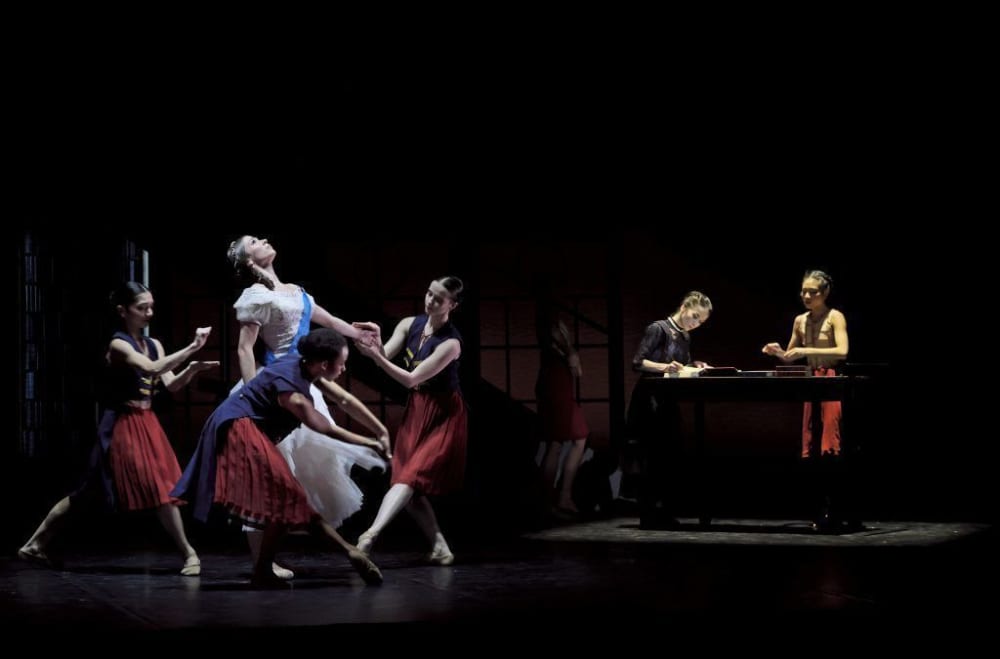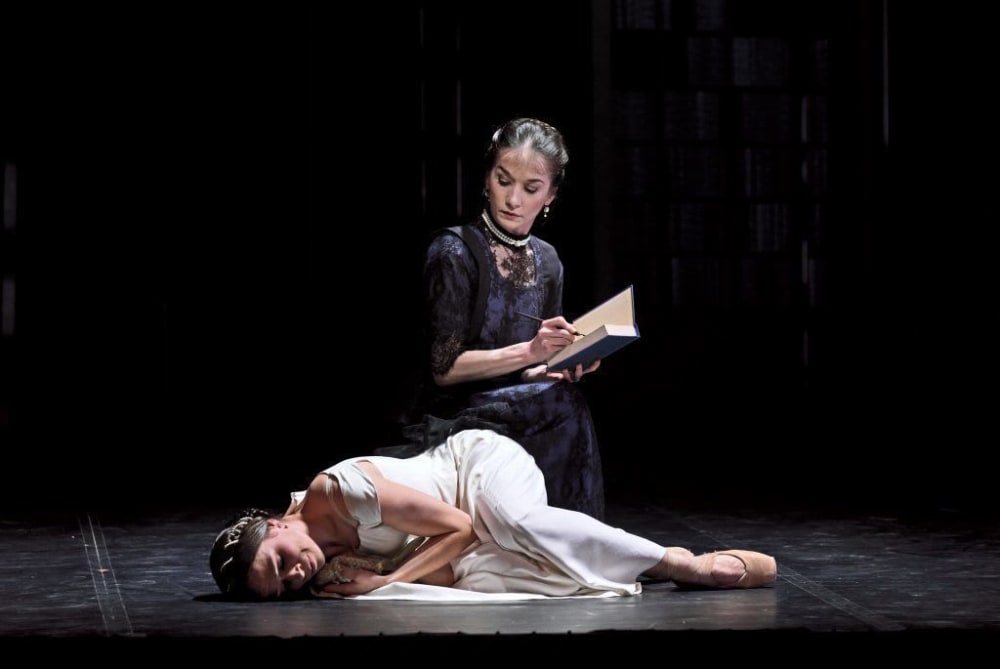 Never a company to shy away from a challenging story, and in their first co-production (here with The National Ballet of Canada), Northern Ballet tackle the long reign of Queen Victoria in their new ballet Victoria, currently mid-way through a UK tour.
Ambitious in scope, Victoria's main focus is on the complex relationship between Beatrice, Victoria's youngest child, but also covers the 64 years of her reign, the births of her nine children and her rule over a growing empire.
Beatrice was only four years-old when her father, and Victoria's beloved husband Albert, died. With a play on the idea that history is written by the victors, at the end of her life, Victoria entrusted her 122 diaries to Beatrice who acted as editor and censor, destroying parts of her mother's recollections. Beatrice can't have known her father well, her memories doubtless shaped by her mother, and in grief, Victoria clung to Beatrice in a stifling relationship.
Beatrice is on stage throughout as her older self (Mariana Rodrigues), in the first act as spectator to her past as she relives her life as a child and young woman through her mother's diaries. Victoria (Antoinette Brooks-Daw) is selfish and impetuous but lonely, and her relationship with John Brown (Gavin McCaig) causes division in the family, his demise accelerated after taking an assassin's bullet for his queen.
As a young woman, Beatrice (Rachael Gillespie) manages to break free of her mother's grip to enjoy a brief romance with Liko (Jonathan Hanks), a soldier. Victoria eventually allows her to marry as long as the young couple live with her, but Beatrice joins her mother in grief following his death in battle. It is a telling and heartbreaking moment when, in her own mourning black, Victoria dresses her daughter in widow's weeds, re-possessing her.
Act two is more a period of discovery for Beatrice as she reads about her mother as a young woman ascending the throne, her reliance on Lord Medbourne (Riko Ito) until her painful break from his influence when she falls in love with Albert (Sean Bates). Throughout, older Beatrice watches, reads, re-writes and rips pages from the diaries, punctuated by the scratch of nib on paper as her editorial work is done (the sound is created electronically from a cello, and is a clever motif in Philip Feeney's majestic score).
Cathy Marston manages to convey so much in her choreography, whether that is the passing of time (a loose interpretation rather than rigidly chronological), or of a powerful woman operating in a man's world, as well as passionate depictions of loss and love. Symbolism is everywhere, demonstrated well when Victoria wraps herself in her world, literally, with a cloth map denoting India as part of her sprawling empire. Steffen Aarfing's set and costume design is suitably regal—the archivists' ribbed tunics, like the leaves of a diary, are an intriguing feature.
The pas de deux between Brooks-Daw and Bates as the young queen with her husband and Gillespie and Ashcroft finally able to express their love are beautifully done. The pas de trois, as Rodrigues shadows Gillespie and Ashcroft as her younger self, are searing in their romance and emotion. The love stories, whether between mother and daughter or as the two young couples, are what works best in this ballet, and I found them immensely moving.
(NB Such is the versatility of the company, the main roles for this performance were played by other dancers not featured in the production images.)
Reviewer: Sally Jack