Virtual Triple Bill: Onward / Messiah / TroY
Choreography by Jake Vincent / Mark Baldwin / Eliot Smith
Eliot Smith Dance
–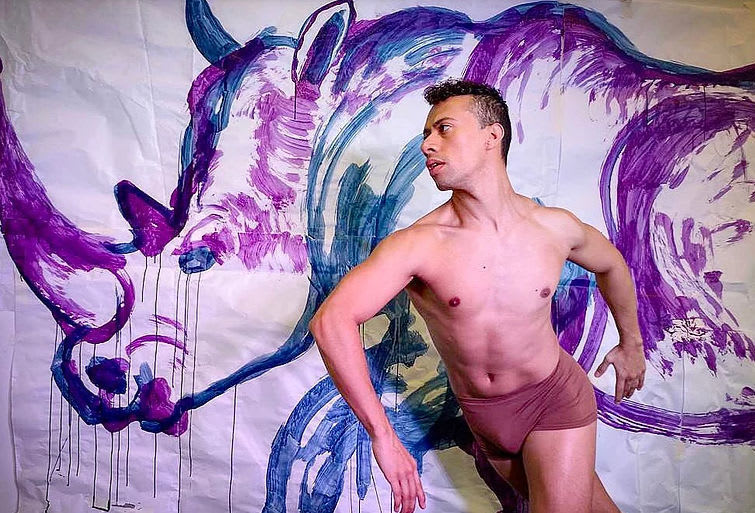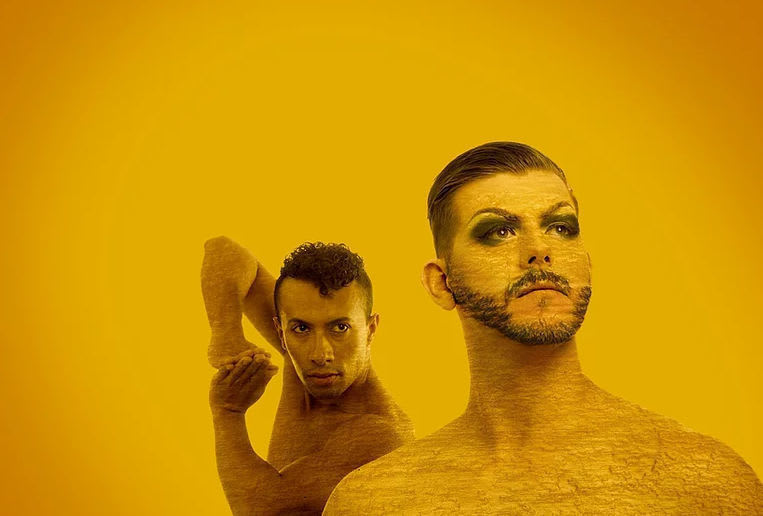 Onward
Choreographed by Jake Vincent to Haydn's Cello Concerto No.2 in D Major (1783) and danced by Eliot Smith (5 minutes)
Writing in the programme notes, choreographer Vincent says, "different journeys can be somewhat daunting, and even overwhelming, but surrendering to the unknown sometimes allows more freedom and joy along the road" and there's a real sense of playfulness in the piece, a reflection of the music, the Concerto's Rondo: Allegro third movement, which, although fairly briefly it does drop into the minor key, is frequently fast and full of life.
There's a spring in Smith's step, almost at times a bounce as, with a broad smile on his face, he follows the music, sometimes with knees raised and hands behind his back, skipping across the stage.
Fittingly for movement to a piece of music which is one of the early examples of classicism, there is much that is reminiscent of classical ballet, performed with great aplomb and style—and enjoyment!
Messiah
Choreographed by Mark Baldwin to "He Was Despisèd" from The Messiah by George Frideric Handel, with costume and background painting by Mark Baldwin and danced by Yamit Salazar (10 minutes)
The alto air "He Was Despisèd", right at the beginning of the second section of Handel's Oratorio, is entitled Christ's Passion and describes the way in which men greet the Messiah: "He was despisèd and rejected of men: a man of sorrows, and acquainted with grief." (Isaiah 53:3). It is repeated with variations on the tune until, at about six minutes in, the tempo accelerates from slow and mournful to something faster and more dramatic, with almost a hint of triumph, as the soloist sings, from Isaiah 50:6, the words "He gave His back to the smiters, and His cheeks to them that plucked off the hair: He hid not His face from shame and spitting," reaching a mini-crescendo on those last two words before, after a short instrumental interlude which follows the dead stop after "and spitting", it returns to the previous mood.
Yamit Salazar's movement echoes the music. There is pain, even anguish, there but there is also an almost stoical determination to see it all through. Baldwin, talking about the Rhinoceros painting on the backdrop, says, "These animals for me represent tenaciousness and longevity" and Salazar's movement embodies that tenaciousness in the face of anguish suffering.
TroY
Choreographed by Eliot Smith to specially composed music by Adam Johnson with costume by Andrew Gregson and danced by Eliot Smith (Helen), Yamit Salazar (Paris), Adam Davies (Hector) and Thomas Harden (Menelaus) (21 minutes)
The music places us firmly in the Asia Minor (modern Turkey) of Homer's Troy but Eliot Smith's reworking of the story of Helen and Paris puts them squarely in modern times and references same gender relationships and the reaction of society to them, so rather than conflict over the Trojan Paris's abduction / affair with the Greek Helen, here very obviously a man, we have a lack of acceptance such relationships.
At the beginning what seems, at a casual glance, to be one person standing centre-stage at the back is revealed as being four, each peeling away from the line, and, as it progresses, the piece reveals the tensions between them.
It's quite a layered piece, for Helen, said to be the most beautiful woman in the world, is played by a man, which is how it would have been in Greek theatre except that, then, he would be masked, but this unmasked Helen's features are obviously masculine, even to the extent of being bearded, lending an additional layer of ambiguity.
Moments of tension, moments of tenderness, moments of longing and moments of anger all combine to make a fascinating reinterpretation of one of the world's oldest stories.
Reviewer: Peter Lathan