Viva La Drag

Leicester Square Theatre
–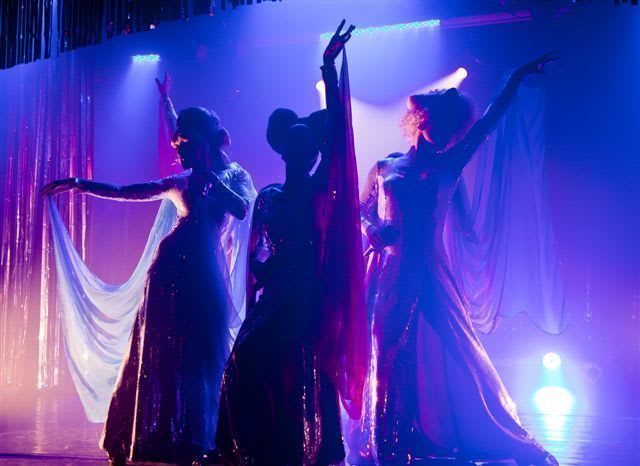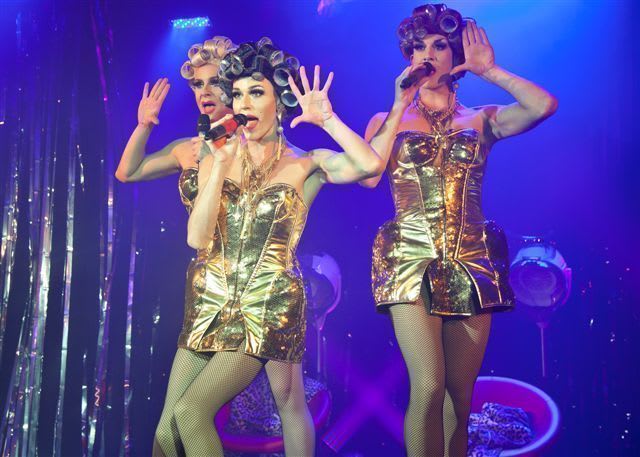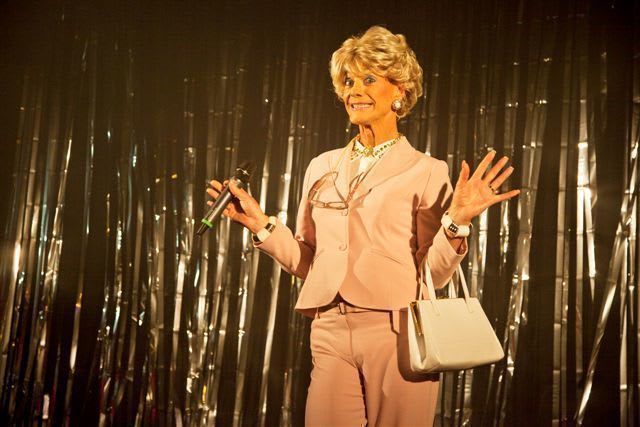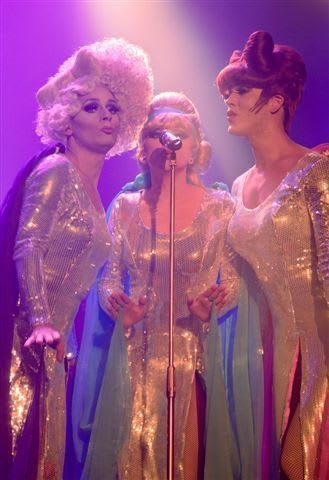 They've got the tallest wigs and the highest heels in town, claim the Supreme Fabulettes, and these four divas—the original Vicky Vivacious, Portia de Fosse, and Vanilla Lush and newcomer Silver Summers—aren't lying. They've also got some of the best and longest legs as well—and I'm not just talking drag queens.
Their new show, directed by Kylie Minogue's creative director, William Baker, is full of glamour and glitz, sparkling with silver sheath dresses that change colour under the lights, dazzling with its stylish and beautifully synchronised moves and sung by four talented singers—no miming to other people's songs in this show.
Packaged as a helter-skelter chronology of their rise to their supreme position told in song and by their wardrobe mistress, a neat-suited and handbagged Australian Sheila Simmonds, it begins with a medley that goes right back to their early days with songs like "Baby Love" through disco to a country and western segment in spotted white cowhide outfits and huge hats. Eat your heart out Tammy Wynette, these ladies have style! And they include a number specially written for them by Boy George to sing among the green-sequined cacti.
There's the terrible treachery of breakaway Silver, off on a solo career, and they end up for a spell in jail, Chicago-style, with "Cell Block Tango". Sheila Simmonds, who seems to double as their manager, swaps her trousers for black headscarf and coverall and gets them fixed up with a tour of Middle Eastern countries, but that's about as far as this show gets in satirical humour. Its jokes come mainly from the girls' own bitchiness to each other.
The Fabulettes are fantastic performers of real skill and finesse, but by halfway through the second half after an unfocused send up of television talent performers, which seemed misguidedly aimed at The Voice, things were becoming a touch repetitive.
South African Pieter-Dirk Uys's Evita Bezuidenhout is no diva but it would be great if this Sheila, and this show, had some of her contemporary bite as well as its numbers in their snazzy arrangements by Terry Ronalde. But in what they do deliver so well, these Fabulettes could beat the competition with the mere flick of an artificial eyelash.
Reviewer: Howard Loxton