Vixen
Based on Leoš Janáček's The Cunning Little Vixen
Silent Opera
The Vaults
–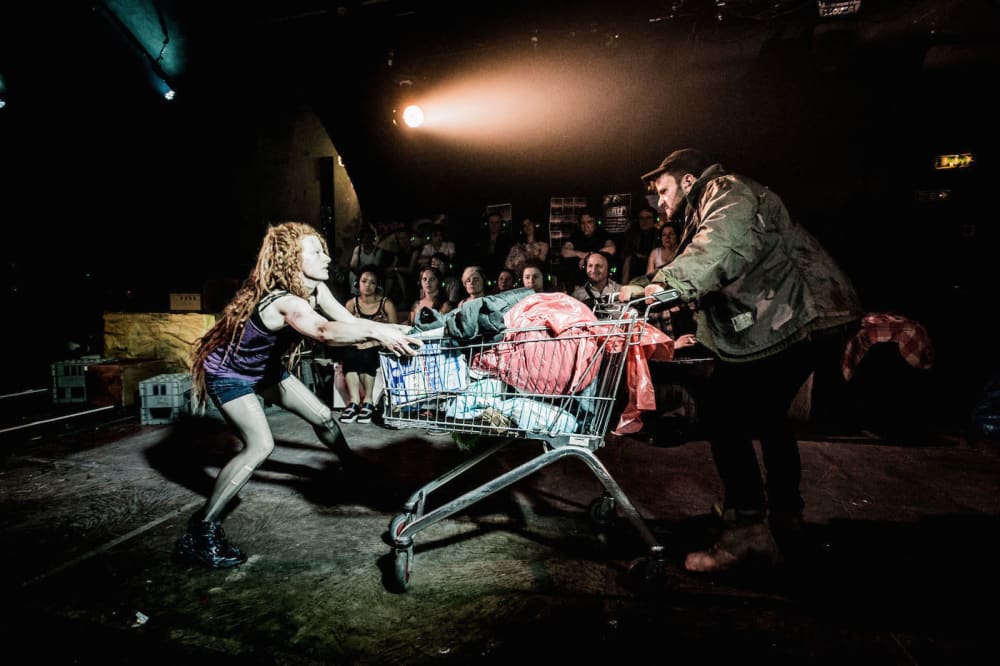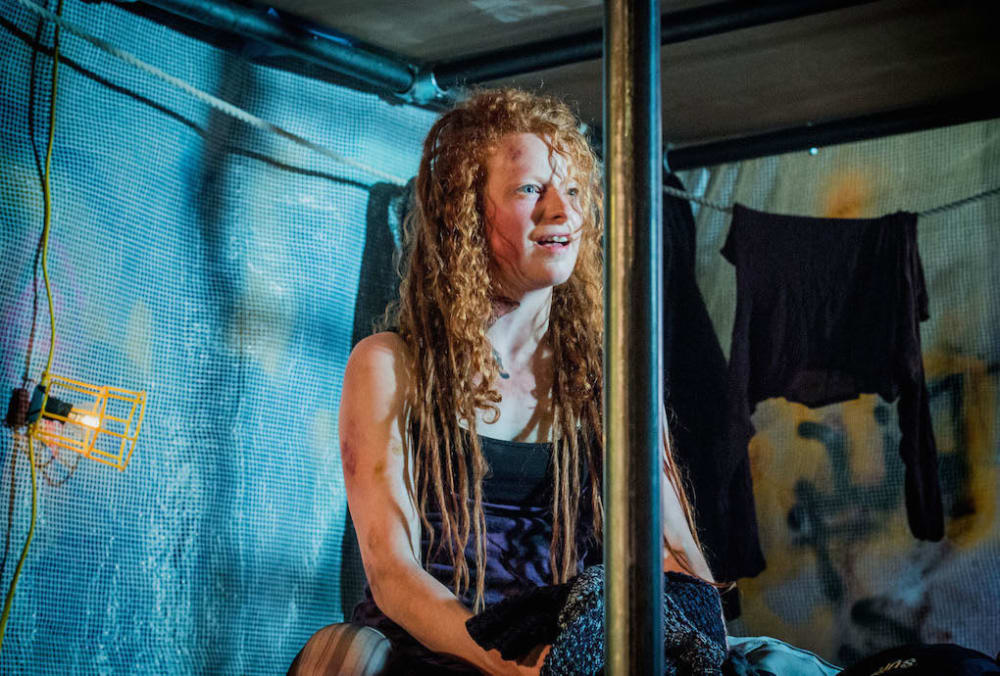 The Silent Opera team has transposed Janáček's opera (based on a newspaper's picture serial story) from the countryside to rough street life in London acted out in the far from bucolic atmosphere of the tunnels below Waterloo station.
It is a partly-promenade production that begins in the site's entrance bar and then moves through to spaces where you can sit on sofas or cushions surrounding the actors giving a certain intimacy to the action.
That's not all. You also get your own individual performance through headphones. Taking the Silent Disco idea a step further, you can hear singers and orchestra through your headset (in an arrangement by Max Pappenheim and MD Stephen Higgins and a sound design by Pappenheim and David Gregory) or if you take them off you hear the singers and live instrumentalists unmiked in the site acoustic and (sometimes) the pre-recorded orchestra and the sound of the trains overhead which become part of the score.
Director Daisy Evans, whose inspiration Silent Opera is, says she wants audiences, "to believe every second," and assures that, "you never miss a single note, a single line, or even the slightest breath." While understanding and applauding her intention, I found a collection of sofas around a kitchen set or awkward cushions on steps, let alone the slow shuffle into and between performances spaces, even more unnatural than more conventional staging.
Wearing headphones is one way of solving the problem of orchestral balance in a promenade but it tends to isolate the individual, weakening that sense of belonging to an audience and interrupting the rapport with the performers. "Follow the girl…" invites Evans, but we don't: this is really a case of sit down and watch her.
Opera is essentially an artificial medium, whatever the claims of some composers to follow natural speech forms in their music. It is its effect as theatre, its emotional impact, that draws you into it. I've never found this opera easy to follow and, although the performance is sung in English, the first scenes are particularly confusing. And there is no way that any soprano could actually make words on those high notes intelligible but it is well sung with the main roles invested with real sincerity (though there is some very self-conscious acting from some of the lesser ones).
With her fox-red locks, Rosie Lomas makes a lively Vixen, a runaway girl homeless in London. She is nervous and frightened, taken off the street by Ivan Ludlow's baritone (Forester) she's abused and runs away again. Meeting up with Tim Dickinson's Badger she turfs him out of his pad and takes it over before falling for Robin Bailey's friendly Fox. The scenes between them are effective and moving. Then this version brings introduces drug dealing and a bent cop (Dickinson again) who shoots Vixen.
All except Lomas and Ludlow are instrumentalists as well as singers—there is a lot of talent on show here—and considerable skill has gone into creating the composite sound. Daisy Evans has bonded a strong team together and produced strong performances.
This the stark, underground venue, though very far from Janáček's countryside, might seem an ideal setting for a story of such struggle for survival but the production doesn't really develop from the location. It's not site specific and might work better in a less demanding environment where it could flow more smoothly.
Reviewer: Howard Loxton