Votes for Women
Elizabeth Robins, adapted by Theresa Heskins
New Vic Theatre Company
New Vic Theatre, Newcastle-under-Lyme
–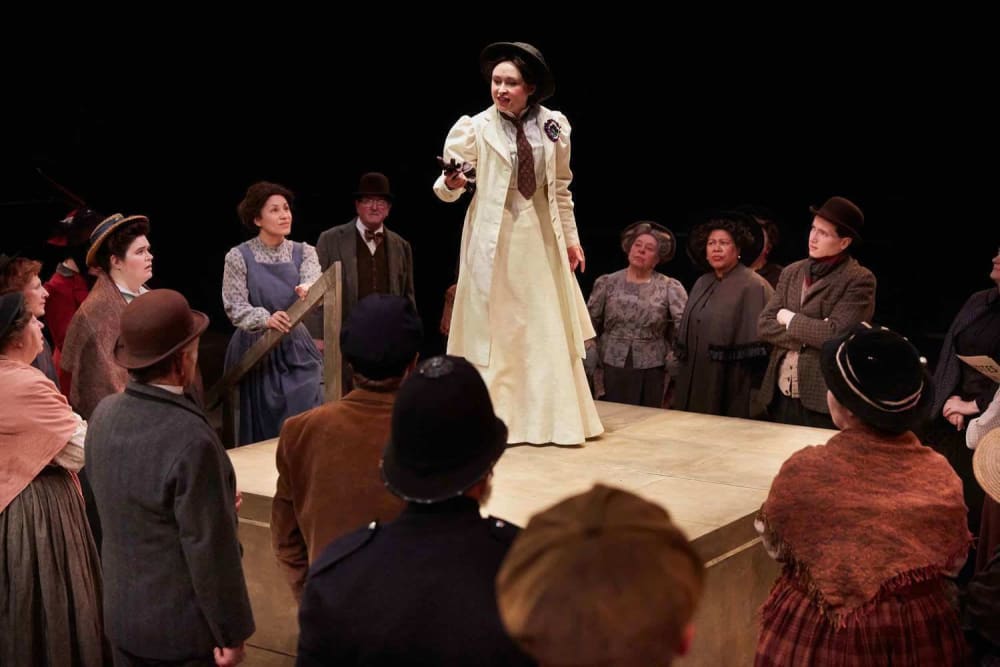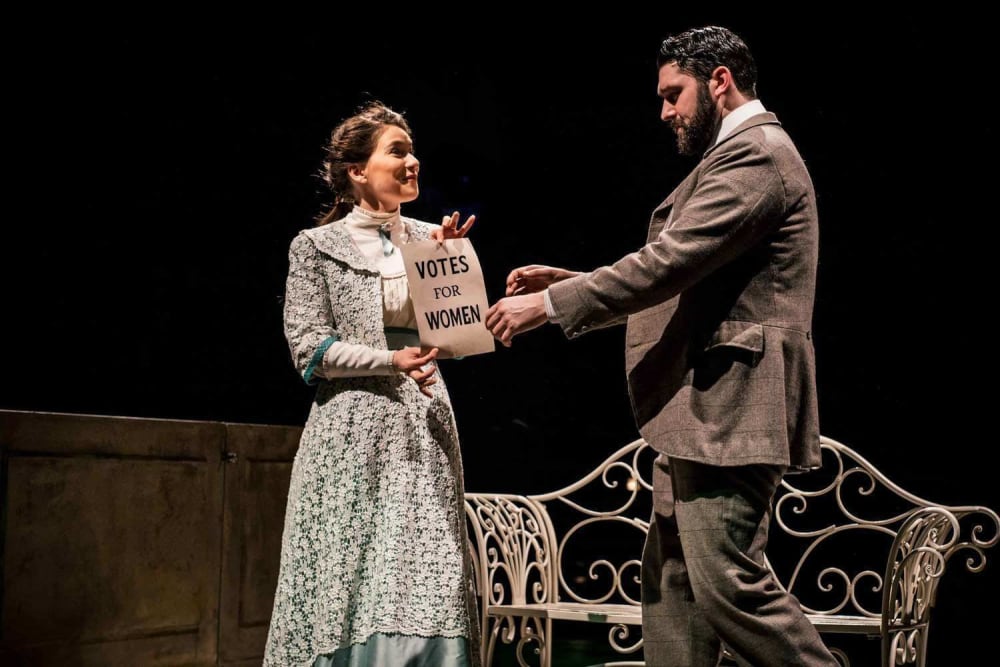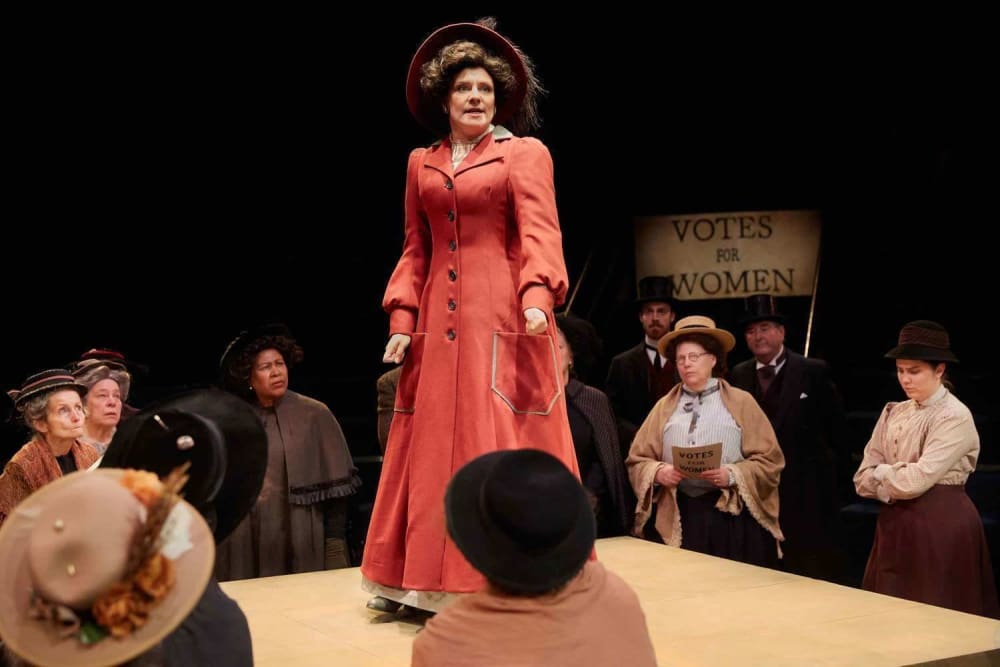 When New Vic artistic director Theresa Heskins was looking for a play to mark the centenary of the Representation of the People Act, she realised there were few plays that deal with the subject of women's suffrage.
She was thwarted in her attempt to commission a new play. Then she came across Votes for Women by Elizabeth Robins which "gripped me from the off".
Robins, born in America, was the first actor to play on a British stage the lead role in Ibsen's Hedda Gabler and Nora Helmer in A Doll's House. She also worked with George Bernard Shaw, Oscar Wilde and Harley Granville Barker.
Her writing career flourished and her 1907 play Votes for Women showed her passion for women's rights.
Heskins admits she has taken many liberties with the play when adapting it for a modern audience. Her opening is really strong: a group of women in the New Vic gallery in the spotlight as they listen to a debate in Parliament in which blinkered MPs utter condescending phrases such as "I am too fond of women to drag them into the political arena" and "public duties of citizenship should be on man and man alone".
The adapter and director says she has eliminated some of the "burdensome social etiquette". Part of the first half is a discussion on upper-class society and the Conservatives' chances of re-election. Although essential to set the scene, it slows down the pace of the play; I was eager for "deeds, not words" as the suffragettes would say.
The second half immediately goes up a gear with a rally at which suffragettes argue their case for voting rights and even equal pay in front of a noisy, dedicated community cast.
Christabel Pankhurst, impressively played by Hannah Edwards, gives a stirring speech in which she criticises the new Liberal government for promising to give women the vote only for them to remain mute once elected.
Polly Lister commands the stage as Miss Vida Levering who is transformed from a nervous public speaker into a confident campaigner for women whom she stresses are not judged by their peers but by men. She is driven by a plan to set up a shelter for homeless women only for there to be a lack of action by men on the council.
The most poignant scenes are the intimate ones which reveal some of the characters' innermost desires.
Making her first appearance at the New Vic, Lowri Izzard gives a delightful display as Jean Dunbarton, the spirited young woman from a wealthy family who sympathises with the suffragettes. She is engaged to the MP Geoffrey Stonor, sensitively portrayed by Kieran Hill, who initially does not want Jean to experience the suffragettes' fight but later realises that change is necessary.
Heskins injects tenderness as well as conflict into the second half which gallops along with as much momentum as the suffragettes' movement. The play ends with a sung epilogue which looks ahead to how the campaign continued.
Overall, Votes for Women is a winner, mainly because of its insightful second half. It should mean a large number of people will vote with their feet to see it.
Reviewer: Steve Orme