Waiting for Godot
Samuel Beckett
ABA International Touring (UK) and AC Productions
Arts Theatre
–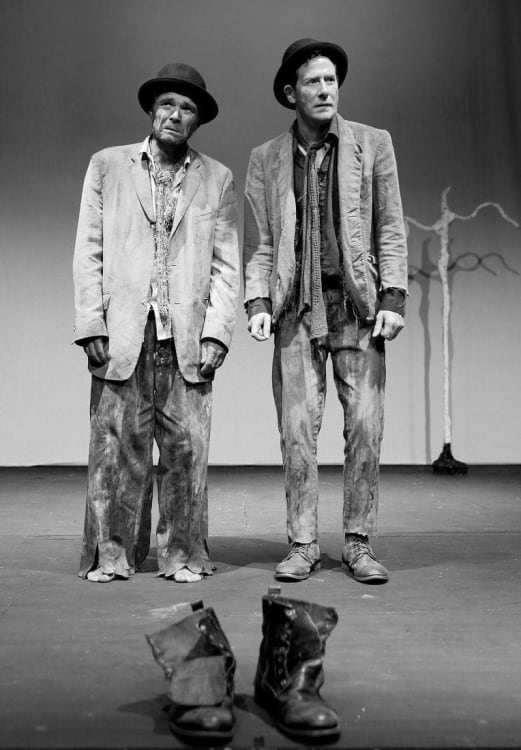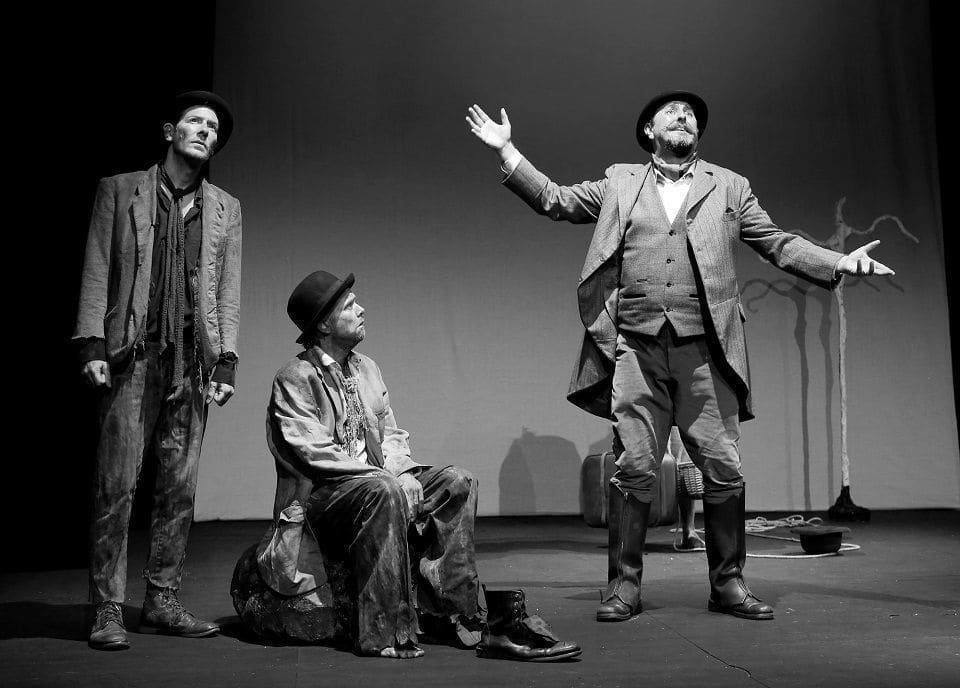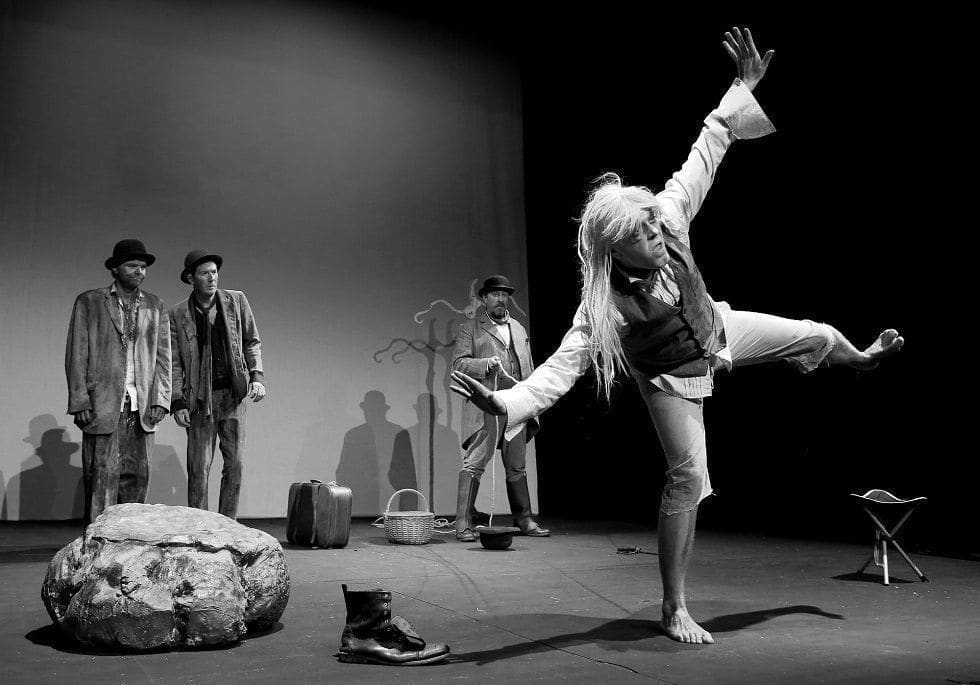 "Nothing is to be done" says Estragon (Patrick O'Donnell) at the start of Waiting for Godot, and he tries to spend the rest of the play doing exactly that. But as anyone who has seen the play knows, that nothing can be very entertaining.
AC Theatre makes sure that it is in a production that balances well the pathos with physical and verbal humour.
Estragon and his companion Vladimir (Nick Devlin) are unhappy about their long wait for Godot. They talk about leaving the bleak setting with its single bare, stunted tree shaped like a cross and the single rounded rock on which Estragon often sits.
They also talk about going their separate ways.
They don't do either of those things. Instead, they bicker and try to pass the time with conversations that rarely have a focus.
Nick Devlin and Patrick O'Donnell give fine convincing depth to their performance as the two ragged men of the road.
Estragon is the less hopeful of the pair, complaining about his boots that don't fit, his dreams that frighten him and the unknown people who he claims beat him.
Vladimir is more restless, and reflective. He is also possibly the only one in the play with a memory of what has happened earlier.
Briefly stopping at the spot where they wait is the bullying landowner Pozzo (Paul Kealyn) carrying in one hand a whip and in the other hand a rope tied round the neck of his slave Lucky (Paul Elliot) who carries the luggage.
This is a clear and well-paced orthodox approach to the play that as always leaves audience members speculating on its meaning.
However, by giving Estragon and Vladimir Irish accents (which match well the rhythms of Beckett's language) in contrast to the English accent of Pozzo, some of the politically minded might see the play as a metaphor for England's historic mistreatment of Ireland. That Pozzo goes blind and loses his memory only adds to that view.
Waiting for Godot no longer carries the shock it did when at the Arts Theatre sixty-two years ago it was first performed in English, but it remains distinctive and enjoyable.
Reviewer: Keith Mckenna